Michael Landon Jr. Returns With Sequel in "Love's" Series
Christa Banister

Contributing Writer

2006

14 Mar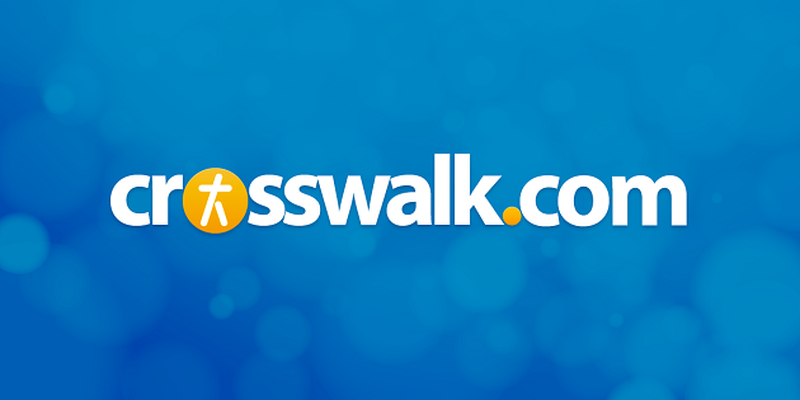 For anyone who's tired of the usual romantic comedy formula where boy meets girl, boy loses girl, then boy beats insurmountable odds and wins girl back while some snappy pop song just happens to be playing in the background, the latest film based on Janette Oke's best-selling novels, "Love's Long Journey," may be just the diversion you're looking for.
Now available on DVD after premiering on The Hallmark Channel, "Love's Long Journey" is the sequel in the popular film series including "Love Comes Softly" and "Love's Enduring Promise" and currently ranks as the station's No.1 film of all time.
In "Love Comes Softly," a young woman named Marty suddenly finds herself a widow in the 1800s and forges a new life on the Great American Plains. But this is no easy task, however, and she finds herself perplexed by an offer to become a "wife of convenience" to the recently widowed Clark Davis. Despite her reservations, her friends encourage her to accept the offer, telling her to "bloom where you're planted." And even though it's tough for her to live with an emotionally detached man and a daughter who misses her mother terribly, Marty serves as the teacher that Clark's daughter, Missie, needs and eventually finds that love can grow in the most unlikely of circumstances.
In "Love's Enduring Promise," the story of Clark, Marty and Missie picks up with a grown-up Missie in the spotlight as a headstrong teacher. After Clark injures himself in a wood-cutting accident, the family farm is in danger of collapsing until a handsome young stranger lends a hand. And what could've been a predictable love story manages to keep viewers guessing as Missie finds herself intrigued with the new guy, but even more so with another man, played by Mackenzie Astin ("How to Deal", "Lost"), who engages her sense of adventure and desires to do more than what women were expected to in that juncture of history.
So what is it that makes these stories different from the usual fare starring Sandra Bullock, Meg Ryan or Reese Witherspoon? Well, first off, it's set in the prairie era in the1860s. "'Love's Long Journey' is basically the story of two young people who fell in love and are trying to fulfill a dream of starting their own ranch," director Michael Landon Jr. says. "I was given the books the movie was based on back in the early '90s. What I love most about this story is Janette's beautiful way of weaving in the faith element of these characters."
While it took more than 10 years for Landon to convince movie execs that these stories needed to be told on the small screen, he was confident that despite the unconventional setting, audiences would connect with the films' heartwarming and universal message. Providing further encouragement for the demand of quality family entertainment is the recent success of movies like "The Chronicles of Narnia: The Lion, The Witch and the Wardrobe."
In what's certainly not the typical "love conquers all" story as the trailer for recent flick "Tristan and Isolde" proclaimed, the leading couple Willie and Missie LaHaye continue to learn that the secret to true love and accomplishing your dreams is sacrifice, a lesson that's not heavy-handed, but presented skillfully through the art of storytelling. For relatively unknown actors in these key roles, Erin Cottrell ("Legally Blonde 2", "Ed") who plays Missie and Logan Bartholemew ("American Wedding", "CSI Miami") who portrays Willie, tackle these characters with emotion and enthusiasm. It's ultimately their believable performances that bring this story to life.
And for Landon, the project is also as much a personal endeavor as a professional one as it serves as a tribute to the legacy of his famous father, Michael, (better known as Pa Ingalls to most) someone he describes as "my everything."
"I grew up on the genre of the prairie era through the TV show 'Little House on the Prairie,'" which was my favorite of my father's work. So when I was introduced to these books, I couldn't help but be fascinated."
Following in his father's footsteps as a champion of family-friendly entertainment, Landon Jr. has also committed to not repeat his father's mistakes, namely the affair his father had while working on "Little House on the Prairie" – an event that brought a devastating end to the happy family life he'd always known. As a result of seeing the downfall of someone he respected so much, not to mention the sadness of his mother, Landon Jr. rebelled in his teen years via the usual trappings of alcohol and drug abuse before wholeheartedly committing his life to Christ.
Now as a husband and father of three, Landon Jr. was inevitably drawn to the Clark's character in "Love's Long Journey" because he "embodies everything I want to be as a husband and father.
"It's unusual to find a male role model these days who actually prays and lives out his faith in a way that's evident to everyone," Landon Jr. says, "I think that's something that people who watch will certainly want to aspire for, too."
When it comes to entertainment, particularly what his children are allowed to watch, he's also no less passionate. "By today's standards, we're [Landon Jr. and his wife] over the top. The kids are constantly on us on how their friends have seen this movie and that movie, and we don't allow them to," Landon Jr. says. "So I'm now involved with a product called Maxplay. It's a DVD player that filters films for your family's viewing. It's really amazing technology that actually removes sexual content, offensive language and violence from your DVD. It's amazing how most Hollywood movies can be a really good story without all the unnecessary junk in there."
We couldn't have said it better ourselves.


Starring Erin Cottrell, Logan Bartholomew, William Morgan Sheppard, and James Tupper, "Love's Long Journey" premieres on DVD on Tuesday, March 14, 2006, from Twentieth Century Fox Home Entertainment.     

Click here for more information.