5 New Christian Movies in 2022 You'll Want to Watch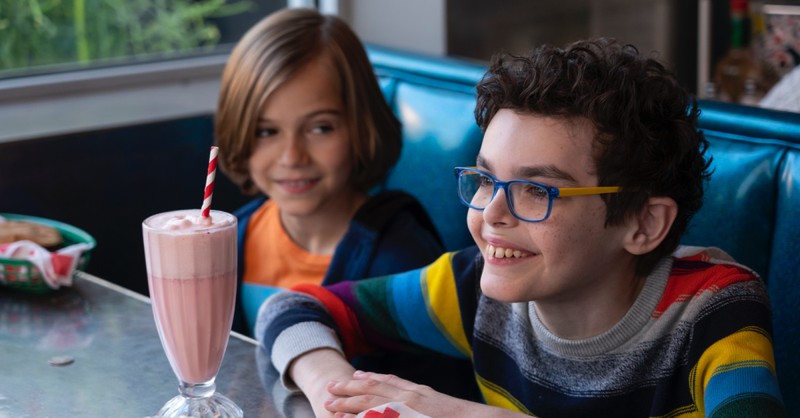 For fans of Christian movies, 2022 promises to be a busy year.
The same filmmakers who made War Room and Overcomer are scheduled to release their latest feature movie. Similarly, the same studio behind American Underdog and I Can Only Imagine is set to release their newest film, which is based on a true story.
The year also will include a movie featuring legendary actor Pat Boone and a documentary by Christian apologist Lee Strobel.
Here are five new Christian movies you'll want to watch in 2022:
1. Tyson's Run (March 4)
A 15-year-old autistic boy, in public school for the first time, tries to win his father's approval by running his first marathon. To achieve his goal, he'll be trained by a champion marathon runner.
The film's lead role stars an actor, Major Dodson, who himself is on the autism spectrum.
"Tyson's a great guy. He's a person with goals and aspirations. He just operates in a different manner," Dodson said in a featurette for the film. "He cares about his friends, he cares about his family. He wants to impress his father. He's just a normal kid, for the most part, living with a normal family trying to do something big."
Just like the film's main character, Dodson said he, too, experienced growth in his social skills as he aged.
"If you talked to six-year-old me," he said, referencing the interview, "this wouldn't be happening."
Dodson's mom, Jen Dodson, said acting "really has transformed" Major "into the person he is now."
"It was very safe for him to get a script and to act out those emotions," she said.
2. The Unbreakable Boy (TBA)
An autistic boy with a rare bone disease inspires everyone around him with his unshakable faith and remarkable outlook on life.
The film is based on a true story and a book of the same name. It is the latest release from Kingdom Story Company, the same studio behind American Underdog, I Still Believe and I Can Only Imagine. (I Still Believe was the No. 1 movie in America on opening night in 2020.)
It stars several well-known Hollywood names, including Zachary Levi, Amy Acker, Meghann Fahy and Patricia Heaton. Jon Gunn (The Case for Christ) directed it, while Jon Erwin, Andrew Erwin and Kevin Downes produced it.
Andrew Erwin told Crosswalk that the movies he and his brother make are aimed at both the Christian community and the secular market.
"The way we tell the stories we do is an introduction to the idea of the gospel – of the good news that we all hold dear, of redemption," he said. "And if we can take a product that unifies our audience, but gives a platform to trigger that fear of missing out, then that creates an opportunity to share that message outside the church walls. And so we're very, very passionate about that. And I think that's why we try to find things that are broadly appealing, that have mainstream appeal [and] that have mainstream actors in order to earn the right to be heard."
Rated PG for strong thematic material, alcohol abuse, language and some violence.
3. The Case for Heaven (April 4-6)
Christian apologist Lee Strobel examines the evidence for heaven in this investigative documentary based on the book of the same name. Strobel's conversion story was the topic of the 2017 movie The Case for Christ.
Strobel said he got the idea for the book after a near-death experience.
"Several years ago, I almost died," Strobel told Got Questions Ministries. "My wife found me unconscious on the bedroom floor. She called the paramedics. I woke up in the emergency room. And a doctor looked down at me and said, 'You're one step away from a coma, two steps away from dying.' And so I lingered, sort of hovering over that fuzzy border between life and death for quite a while until doctors were able to save my life."
Strobel called it a "clarifying experience."
"You begin to really wonder, with great curiosity, 'What really does happen when we close our eyes for the last time in this world?'"
4. The Mulligan (April 18-19)
A businessman whose life is falling apart receives the inspiration he needs while playing in a golf tournament. That inspiration comes from a mysterious character known as "The Old Pro," played by Pat Boone. The movie is based on a book of the same name. It stars Eric Close, Tanya Christiansen and Charmin Lee.
Boone told Crosswalk that the cast and crew prayed on the set every day. He wants it to impact non-churchgoers.
"We're trying to reach them in a way that we think is very palatable and entertaining, and that they can relate to," Boone told Crosswalk. "We have very high hopes. We know that God is in this – the way He's brought it all together, all of us together, all the cast, the crew, director, producer, everybody in it."
The theme, Boone said, is simple: everybody needs second chances and forgiveness.
5. Lifemark (Fall)
It's the latest feature movie from Alex and Stephen Kendrick, the Georgia-based filmmakers who have a string of faith-based hits, including War Room, Overcomer, Facing the Giants, Courageous and Fireproof. (War Room was the No. 1 movie in America on its second weekend in 2015; the Kendricks' 2021 film Show Me the Father is one of the best documentaries you'll ever watch.)
The name of their newest film – Lifemark – recently was disclosed to Crosswalk. It will spotlight adoption and star Kirk Cameron.
It was shot in March and April 2021 in Columbus, Ga., during the pandemic.
Alex Kendrick told Crosswalk the film was shot "quietly" with no publicity.
"Number one, we did not want to interfere with the momentum for Show Me the Father and Courageous Legacy," he said of two films released in 2021.
"But also, we learned in the past, if we announce the movie, and people know we're shooting, people just show up on our set. And sometimes they drive from far away," he said, laughing at the predicament. "We've learned to shoot quietly, and then talk about it after the fact."
Columbus, he said, "has been a real blessing to us."
"There's a lot of connections that we've been able to make," he said.
Photo courtesy: ©Lionsgate, The Unbreakable Boy
---
Michael Foust has covered the intersection of faith and news for 20 years. His stories have appeared in Baptist Press, Christianity Today, The Christian Post, the Leaf-Chronicle, the Toronto Star and the Knoxville News-Sentinel.