10 New Family Movies in 2022 Your Kids Will Want to Watch
Michael Foust

ChristianHeadlines.com Contributor

Published

Feb 14, 2022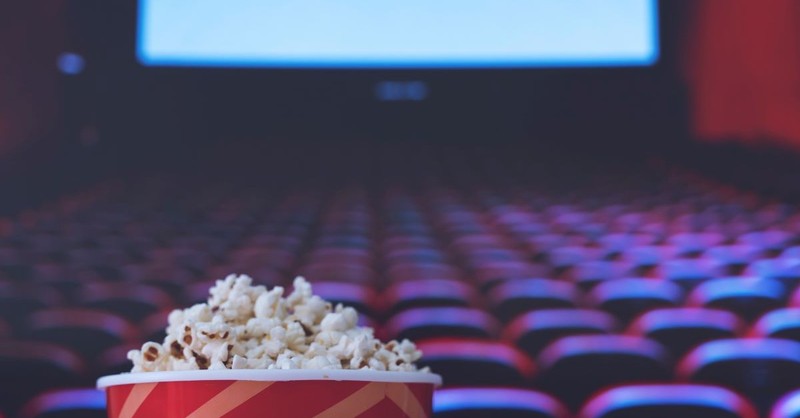 If your family enjoys watching movies in the local cineplex, then 2022 could feel a lot like old times. That is, pre-pandemic times – when family films were plentiful and trips to the theater were an easy way to enjoy an afternoon.
This year will give us a Despicable Me spinoff, a Toy Story spinoff, and at least two animated movies based on major superhero characters. This year also will deliver the much-anticipated final movie in the Jurassic World trilogy.
For this list, we included the top animated movies, a few live-action films, and even one whose plot is (so far) mostly secret. We didn't include live-action superhero movies (scroll to the bottom for those) or faith-centric films (that list is here.) Additionally, we only included films that will be released in theaters. (Most titles on the list are not yet rated.)
Here are 10 new movies in 2022 your children probably will want to watch:
Photo courtesy: ©GettyImages/batuhan toker
1. Sonic the Hedgehog 2 (April 8)
America's favorite hedgehog is still fighting crime, although this time he has a partner – Tails, a fox. In Sonic the Hedgehog 2, Sonic and Tails battle an evil tandem, Dr. Robotnik (Jim Carrey) and Knuckles, in search of an all-powerful green crystal. The first Sonic the Hedgehog grossed $148 million in February 2020, just weeks prior to the pandemic. Both films are a combination of CGI and live-action.
2. Fantastic Beasts: The Secrets of Dumbledore (April 15)
A wizard named Newt Scamander teams up with other wizards to save the world from an evil sorcerer, Gellert Grindelwald. (Or, as the trailer says, the "most dangerous wizard" in a century.) The Secrets of Dumbledore is the third installment in a franchise that is billed as the prequel to the Harry Potter series. It is not yet rated but likely will be PG-13. CGI/live-action.
3. The Bad Guys (April 22)
A wolf (that's the "Big Bad Wolf" of nursery rhymes) partners with a tarantula, shark, snake and piranha to commit a wave of crime. (After all, the entire world sees them as villains.) But when one of them is tempted to "turn good," the others, too, begin considering a life of goodness. The film was made by DreamWorks and based on a book series of the same name. Rated PG for action and rude humor. Animated.
4. DC League of Super-Pets (May 20)
Krypto the Super-Dog – that's Superman's personal pet – helps save his superhero owner from an evil villain who kidnaps every member of the Justice League. To accomplish that feat, though, Krypto must teach a rag-tag group of animals how to be courageous. The film stars an impressive voice cast (including Dwayne Johnson, Kevin Hart and Kate McKinnon). Animated.
Photo courtesy: ©Paramount Pictures & Sega
5. Jurassic World Dominion (June 10)
Humans and dinosaurs can't coexist … right? That's the question presented in this newest film, which picks up after its predecessor, Jurassic World: Fallen Kingdom. In that previous film, a plan to place dinosaurs on an uninhabited island and let them live freely went terribly wrong. In Jurassic World Dominion, dinosaurs are roaming the earth – and everyone is running scared. It's the final film in the Jurassic World trilogy. Live-action/CGI.
6. Lightyear (June 17)
It's the origin story of Buzz Lightyear, the beloved action figure in the Toy Story series whose goal was to reach "infinity and beyond." In Lightyear, we learn how Buzz became the courageous Space Ranger who never shies away from a battle. Although Tim Allen voiced Buzz in the Toy Story films, Chris Evans will voice Buzz in Lightyear. Animated.
7. Minions: The Rise of Gru (July 1)
It's the backstory of Gru, the supervillain-turned-good guy dad whose outlook on life changed when he adopted three girls – and got married – in the Despicable Me franchise. In Minions: The Rise of Gru, we learn how 12-year-old Gru developed a desire to become a bad guy – and how he bonded with those clueless yellow creatures. Animated.
8. Spider-Man: Across the Spider-Verse – Part One (October 7)
Miles Morales, aka Spider-Man, teams up with Gwen Stacy/Spider-Woman to fight a major threat to humankind. Little else is known about the movie, which is a sequel to the 2018 film that was set in an alternative "Spider-Verse" in which characters other than Peter Parker gain spidey powers. Animated.
9. Lyle, Lyle, Crocodile (November 18)
It's the story of a crocodile, Lyle, who lives with a kind-hearted family in New York City. The movie is based on a two-book series by author Bernard Waber from the 1960s (The House on East 88th Street released in 1962, followed by Lyle, Lyle, Crocodile in 1965.) Singer Shawn Mendes voices Lyle. Although the trailer has not been released, the movie apparently will be a combination of CGI and live-action.
10. Strange World (November 23)
Differences within a family of explorers threaten to wreck their latest mission. Little else is known about the plot of this Disney film, although the studio, in December, said the family "journeys deep into an uncharted and treacherous land where fantastical creatures await." It is directed by Don Hall, who also helmed Big Hero 6 and Raya and the Last Dragon.
Other movies your children may want to watch: The Batman (March 4), Doctor Strange in the Multiverse (May 6), Thor: Love and Thunder (July 8), Blazing Samurai (July 22), Puss in Boots: The Last Wish (September 23), The Flash (November 4), Black Panther: Wakanda Forever (November 11), Aquaman and the Lost Kingdom (December 16), Avatar 2 (December 16), Super Mario Brothers (December 21).
Related:
5 New Christian Movies in 2022 You'll Want to Watch
Photo courtesy: ©Universal
---
Michael Foust has covered the intersection of faith and news for 20 years. His stories have appeared in Baptist Press, Christianity Today, The Christian Post, the Leaf-Chronicle, the Toronto Star and the Knoxville News-Sentinel.
Looking for Wholesome Family Films This Christmas Season? Listen to Our Culture Expert Share Her Top 5 Family-Centered Films - Perfect for Family Movie Night!
The views and opinions expressed in this podcast are those of the speakers and do not necessarily reflect the views or positions of Salem Web Network and Salem Media Group.