New Reality TV Show Promotes Virtues of Traditional Marriage
Shannon Baker

Baptist Press

Published

Aug 26, 2004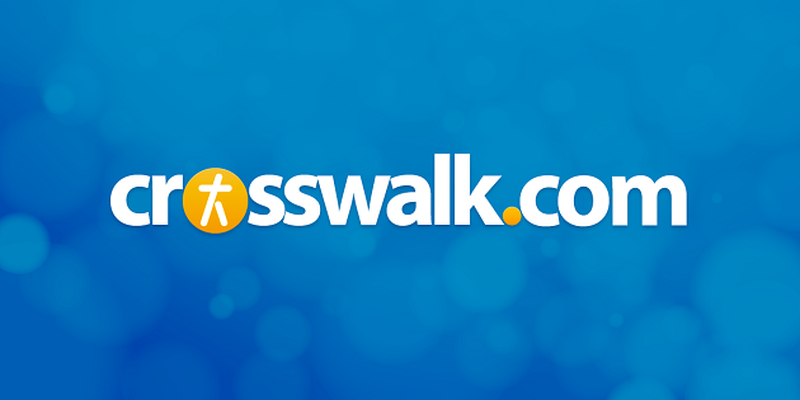 WASHINGTON — When Jennifer Fuqua and Jeff Higgins said, "I do," they did so in the presence of their family and friends – and with the help of a camera crew – before a projected two million families who are expected to watch a new counter-cultural, celebrity-laden reality show called "An American Wedding."
Targeting networks such as FamilyNet, The Travel Channel, The Total Living Network, Good Life TV and PBS, the program celebrates the beauty and romance of a wedding while presenting the truth in a marriage based on a covenant.
"The popularity of reality and lifestyle programming present us with a unique opportunity to present marriage as an adventure and as a positive way of life. It's about strong community, commitment and bringing the family back," explain executive producers Barbara Lindorme and Maureen Tokeson. "With value based programming, we have the rare opportunity to become a conduit for inspiring our culture."
Hosted by internationally renowned soap opera actress Hunter Tylo, who has been chosen twice by People magazine as one of the 50 most beautiful people in the world, "The D.C. Event" was filmed Aug. 14 at Evermay, a privately-owned Federal-style home in the heart of Georgetown. In lieu of the usual rehearsal dinner, a pre-wedding barbeque for friends and family was filmed at Hunter's Oak, a premiere 1,000-acre links golf course community on Maryland's eastern shore in Queenstown.
Footage for the first show of a series – scheduled also to include events in San Francisco and Chicago – included a Marriage Boot Camp led by Smalley Marriage Institute therapist Christine Arnzen, who shared principles of teamwork, honor and romance in an experiential counseling session on the golf course.
Defining the true essence of romance as "a growing fascination and interest in each other," Arnzen said that when a couple begins to believe they know everything about their spouse, their curiosity naturally begins to fade along with the romance.
"You need to get a Ph.D. in your spouse," she said. "In this fluid experience called life, we will change every day, and there will always be opportunities to learn more about yourself and your spouse."
"Yet, men never really let themselves show," lamented Dave Smith of Leadership Priorities Associates, a ministry of Campus Crusade for Christ in New York City.
Sharing in his "Cro-magnum Man in a Metro-Sexual World" segment, the former American Express executive urged the groom to let his "heart speak instead of his head."
He added, "True love is to be completely known. In a covenantal relationship, you expose who you are, and she loves you anyway."
"In an environment where people are disillusioned about the beauty of marriage, it's important to be able to show them what a Christian marriage is all about," said Julie Laipply, Miss Virginia USA 2002.
At a lingerie party with the bride and bridesmaids before the wedding, Laipply shared insights from her pageant platform on abstinence, as well as beauty tips as the bride readied herself for the ceremony.
"You deserve to feel beautiful. Today is your day," she told the radiant bride, who was well attended to by several beauty, wardrobe and ceremony consultants representing Catherine Lucas' Premiere Bridal Mall in Glen Burnie, Md.
During the ceremony, officiated by Rod Hairston, chaplain of the National Football League's Baltimore Ravens, internationally recognized Christian recording artist Steven Curtis Chapman performed "I Will Be Here."
Written during the painful time when his parents' marriage fell apart, Chapman said the song represents his unwavering commitment and his "steely determination to always show up" for his wife Mary Beth, "no matter what our emotions are, no matter the season."
Portraying the commitment in marriage as a positive way of life and as an adventure, "An American Wedding" was hosted by ChristianCafe.com, an online Christian singles website with more than 750,000 members.
"With so many confused, mixed messages about relationships in today's society, our site is a venue where people can safely connect with other people with similar beliefs and values," said Sam Moorcroft, the website's owner.
Designed as a virtual café, the site allows people of varying degrees of spirituality to match up with others based on pre-defined multiple choices, such as "My Christian faith defines who I am" to "I believe in God."
It was on this site that Fuqua, a U.S. Air Force staff sergeant from Pensacola, Fla., met Higgins, an associate worship pastor at Faith Baptist Church in Glen Burnie.
"We have seen God's hand all through our relationship," said Fuqua, 25, who became a Christian in 2002 before moving to Maryland the next year.
Higgins, 22, grew up in a Christian home with his father Raymond, who serves as a church music minister. "Even though our Christian backgrounds are so completely different, the reality of God's grace and guidance is so evident in our lives."
When the couple decided to marry, they entered the "An American Wedding" contest, sponsored by ChristianCafe.com, which sought to promote biblical monogamous, heterosexual marriage values.
"Given our site's overwhelming success, it's obvious there are a lot of people who are seeking relationships that are based on traditional values," Moorcroft said, contrasting society's popular opinion toward tolerance in sexual matters.
"You are swimming against the flow in today's culture, which has sought to redefine and redesign marriage," Ravens chaplain Hairston told the couple in the ceremony. Reminding them that marriage is a great and powerful expression of humility before God, he said, "One of the greatest acts of worship is when a husband and wife make love together. Two people become one in this beautiful expression of spiritual faith."
"The first union that God blessed was the union between man and woman," said Thomas Jackson, father of the bride. "As a society, we have trivialized marriage to the degree that very few people go into it with the idea that it's forever."
He agrees with the premise behind "An American Wedding."
"When we show people about commitment [to these values, to each other] as opposed to just directing them, the message comes across much clearer," he said.
"This wedding is just an extravagant expression of God's love," said Fuqua's mother, Patty Higgins, a fairly new Christian who has remarried. "In the end, after all the hoopla, what Jeff and Jenn will have is a marriage that is based on God's covenant."
"I know God blesses me, but I think He does it for the benefit of others," Fuqua said, noting how her co-workers have taken notice of all the excitement surrounding the generously sponsored wedding event.
"I am just excited about when we walk through the airport on the way to our honeymoon," Higgins giggled as he envisioned the scene. "Hi! You will notice that we have rings on our fingers," he said matter-of-factly. "We just got married ..."
Then with a smirk on his face, he added "... on TV!"
"An American Wedding" is set to air this fall and next spring.

© 2004 Southern Baptist Convention, Baptist Press.  All rights reserved.  Used with permission.