"New York Minute" Not as Harmless as Twins' Earlier Videos
Annabelle Robertson

Entertainment Critic

Published

May 06, 2004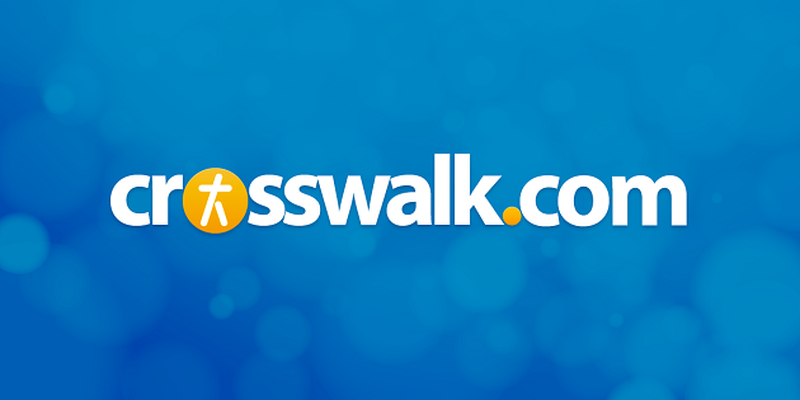 Release Date:  May 7, 2004
Rating:  PG (for mild sensuality and thematic elements)
Genre:  Action/Adventure/Comedy
Run Time: 91 minutes
Director:  Dennie Gordon
Actors:  Ashley Olsen, Mary-Kate Olsen, Eugene Levy, Andy Richter, Riley Smith, Jared Padalecki, Drew Pinsky and Jack Osbourne
Given the popularity of the Olsen twins with young girls, parents are likely to assume that this film is as innocuous as the girls' childish videos. This would be a mistake.
Jane Ryan (Ashley Olsen) is an honor-roll student with aspirations of attending Oxford University – mostly to get away from her twin sister. Roxy Ryan (Mary-Kate Olsen), on the other hand, skips school on a regular basis and could care less about college. She plays drums in a band and dreams of being a rock star. When she hears that her favorite band is shooting a music video in neighboring New York, she decides to give them her CD. But Truant Office Max Lomax (Eugene Levy) is on her trail, and he'll do anything to find Roxy. Likewise, she'll do anything to elude him.

OBJECTIONABLE CONTENT:
"New York Minute"

 • = Mild  •• = Average ••• = Heavy  •••• = Extreme




Adult Themes: 

•••

Drugs/Alcohol Content:

•

Language/Profanity:

•

 Sexual Content/Nudity: 

•

Violence: 

•
Catastrophes collide the morning of the video shoot, which also happens to be the day of Jane's big speech – and the final competition for her scholarship to Oxford. But when a conductor kicks Jane off the train along with her dishonest sister, she is stranded. A limousine driver offers the girls a ride. Part of a gang that sells pirated music on the black market, he and his cohort have just dumped a microchip into Roxy's purse. The girls get to the city, but run when the man grabs the purse, leaving Jane's day planner behind. The driver offers an exchange: her planner for the chip. But before the girls can get to the rendezvous, a dog eats the chip. The calamities have just begun.
The Olsen twins became the youngest millionaires in America at the age of 10, and last year, CNN estimated their total net worth at $150 million each, predicting that they would be billionaires by the age of 21. Although the girls have yet to celebrate their 18th birthday, they are marketing machines, having starred in the television series "Full House" from 1987 to 1995 then parlayed that fame into a music video, several video movies and two video series, among other things, all geared toward children.
But the young twins are growing up fast. At 17, they were ranked #61 by FHM (a titillating men's magazine) in their "100 sexiest women" poll. One can't help but wonder if the girls are pandering to a growing male audience by appearing in nothing but towels during several extended scenes in this film. They also throw their hair in slow-motion shots that look like they could be pornography, especially in their sexy state of undress. So, while the film contains no objectionable language (save several "Oh my G.!"'s) or violence (save property destruction), it still represents a disturbing trend in entertainment for children – one that portrays young women as sex objects.
"New York Minute" has a positive message about accepting differences. The film also teaches about perseverance. Both girls achieve their dreams, despite seemingly insurmountable obstacles, because they refuse to fail. Finally, we see the importance of resourcefulness. The girls' mother is dead and their father is too busy to spend any time with his daughters. In the face of their absence, the girls succeed. Sadly, however, the film fails to deal with their true plight and the source of their pain – loneliness, grief and parental alienation. The only heartache they grapple with is a growing separation from one another, which is resolved superficially.
Another problem is that Roxy has become a delinquent, yet the film insists on portraying her as merely "different." She commits forgery, lies, steals, cheats and deletes messages left for her father. The film never deals with any of this, and the one authority figure who tries to is portrayed as a ridiculous egomaniac. Even Jane, with her academic success and modest, businesslike clothing, still wears four-inch heels and tons of makeup, giving her the look of someone much older – and much sexier than a teenage girl should ever be. Both girls, of course, acquire boyfriends. One appears to be at least 25 – yet another great message.
The film ends with the biggest lie of them all: that the end (no matter how unrealistic) justifies the means. The truant officer becomes a hero, despite violating every rule of his profession, and his fame causes him to forgo his ethics and the goal of disciplining Roxy. She suffers no consequences whatsoever and actually gets rewarded – with an invitation to tour overseas with her band. Her new boyfriend follows. Despite a fiasco at her speech – and clothes that make her look like a hooker – Jane gets the scholarship. Her new boyfriend follows. And Dad remains clueless and absent from it all.
The dialogue is trite and unoriginal, with lines like, "We're so not in Kansas anymore" and "Sometimes there's a blessing at the end of those wrong turns." The situations are a stretch, and frankly, so is the acting. I also did a double take when a microphone appeared in the top of not one, not two, but at least a half-dozen frames. Can someone say "editing?"
It's too bad that this is the kind of film we are expected to send our children to. Even without bad language, violence and values – and despite a few notable exceptions – Hollywood obviously hasn't a clue when it comes to making kids' movies.