NEWS FROM THE 'BIZ: August 2005
Annabelle Robertson

Entertainment Critic

Published

Aug 25, 2005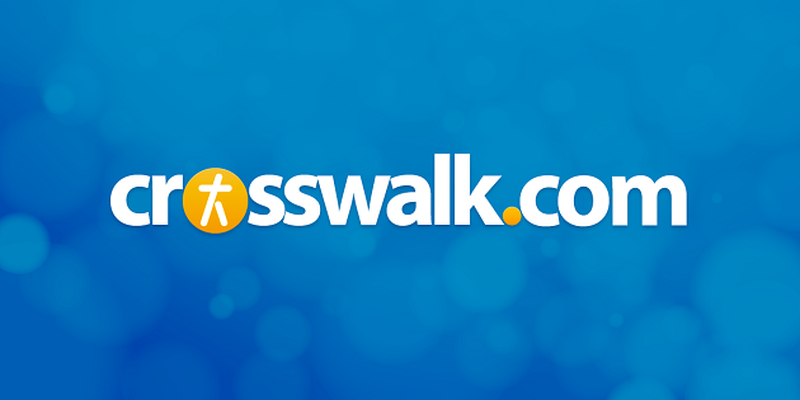 "DESPERATE HOUSEWIVES" – GOT ADVERTISERS? … In one of many campaigns aimed at discouraging inappropriate television shows and commercials, an online activism group affiliated with the American Family Association (AFA) is waging a successful war against ABC's hit drama, "Desperate Housewives."  After being bombarded with e-mails from thousands of women as part of the campaign organized by OneMillionMoms.com (OMM), yet another advertiser – Mary Kay, one of the largest sellers of beauty care and cosmetic products – has recently pulled its sponsorship of the show. 
"Mary Kay's philosophy – 'God first, family second, and career third' – is what has drawn countless women to the company in the first place," said Don Wildmon, AFA founder and chairman.  "We are happy to see Mary Kay disassociate itself from such a wretched show."  Other advertisers that have declined to sponsor "Desperate Housewives" as a direct result of OMM's influence include Safeway, Kohl's, Leapfrog, Tyson's Foods, Kellogg's, Lowes and Liberty Mutual. 
Wildmon describes "Desperate Housewives" as "a television show that promotes prostitution, adult-teen sexual relations, infidelity, deception, seduction, adultery, promiscuity [and] sadomasochism." Last year, it received 15 Emmy nominations, and is promoting its upcoming season with the campaign, "New season. New dirty laundry." 
OMM has a successful history of exerting pro-family influence by encouraging advertisers not to sponsor such programming, having successfully persuaded companies like Coca-Cola, Wrangler and Sonic to dump advertising for "The Shield" and McCormick, Papa John's, Radio Shack, Lenscrafters and Sharpie to stop buys with "Life As We Know It."  For more information or to join, visit www.onemillionmoms.com.

FOX SALUTES A GREAT GENERATION … Just in time for the 60th anniversary of V-J Day (Victory over Japan on August 14, 1945), the day that marked the ultimate victory of the Allied forces in the Pacific and the conclusion of World War II, comes an army of classic war movies on DVD.  Each of the action-packed, dramatic classics, many of which were Oscar winners and nominees, illustrates the guts, the gore and the glory of this war – along with the greatest generation who fought it for us. 
In the Oscar-winning "Patton," George C. Scott stars as the megalomaniac general whose lust for glory swept the North African war theatre, earning the fear and respect of his enemies – and the resentment of his allies.  "Twelve O'Clock High" recounts the story of a group of discouraged American bombers who must make a daylight raid over Germany.  "The Longest Day" follows the events of D-Day and stars Sean Connery, Richard Burton, Henry Fonda and Robert Mitchum.  These are just a few of the titles now available from Fox Home Entertainment, which include "The Thin Red Line," "Sink the Bismarck," "What Price Glory" and "Tora! Tora! Tora!" to name just a few.
Each title in the "WWII 60th Anniversary" collection retails for $14.98 and is now available in stores.  A portion of the proceeds will support America's troops abroad.   Click here for more information.

SHIRLEY TEMPLE DANCES AGAIN ... You may not remember Shirley Temple, but your parents – or your grandparents – certainly do, and not too long ago, she was American's favorite ringlet-haired girl.  Known as "Dimples" or "Little Curly Top," the four-year-old singer and dancer charmed audiences worldwide, performing with Hollywood's brightest stars.  Now, Fox Home Entertainment has released three of her best films in a digitally-remastered and restored collection called "The Shirley Temple Collection."
The collection features "Heidi" (1937), "Curly Top" (1935) and "Little Miss Broadway" (1938) in both the digitally-restored black and white and color versions of each film.  The films are also available individually, and each title includes a commemorative bracelet with charm. 

The gift set is priced at $29.98 and the three titles are each $14.98.  Both will be available in stores on August 30. 


BEN HUR RETURNS … One of film's greatest masterpieces returns on September 13 from Warner Home Video.  "Ben-Hur," winner of 11 Academy Awards, will debut as a four-disc collector's edition DVD with Bible Study Guide.  With 100,000 costumes, 8,000 extras, 300 sets and a budget that was, at the time, the most expensive in MGM's history, "Ben-Hur" is widely considered to be one of the most accomplished biblical-era epics ever made. 
Originally filmed in a process known as MGM Camera 65, without any computer-generated effects, "Ben-Hur" was one of the widest prints ever made with a width almost three times its height that allowed for spectacular panoramic shots and bold action sequences that still astonish today – especially its legendary chariot race.  This version has been newly remastered and boasts more than 10 hours of bonus features, including an all-new documentary about the film's influence with some of Hollywood's leading filmmakers, like Ridley Scott ("Kingdom of Heaven," "Gladiator") and George Lucas ("Star Wars"); a 'making-of' documentary hosted by Christopher Plummer; scene-specific commentary by Charlton Heston; rare screen tests; a reproduction of the original theatrical souvenir program, and the 1925 silent version of the film with musical score by Carl Davis.
Based on Lew Wallace's best-selling novel, the film stars Charlton Heston, Stephen Boyd, Jack Hawkins, Haya Harareet, Hugh Griffith, Martha Scott, Cathy O'Donnell and Sam Jaffe.  In addition to the Best Actor award, which went to Charlton Heston, "Ben-Hur" also captured Oscars for Best Picture, Best Director and Best Supporting Actor (Griffith).  Its 11 Oscars have only been equalled by two films: "Titanic" and "The Lord of the Rings: The Return of the King."
The "Ben-Hur" four-Disc Collector's Edition DVD with Bible Study Guide (authored by Rev. Dr. Robert H. Schuller and son Rev. Dr. Robert A. Schuller, co-chairmen of Crystal Cathedral Ministries) will be available September 13 for $39.92.     

STRAWBERRY SHORTCAKE NOW SERVED IN CHRISTIAN STORES … "Strawberry Shortcake" is enjoying the sweet smell of success.  With six million DVDs and videos sold to date, the eight films have now been awarded eight Doves by The Dove Foundation and are available through Christian retailers for the first time via Word Distribution. The series has also been approved by KidsFirst! and iParenting and has received the National Parenting Seal of Approval.
A sweet, spunky and adventurous redhead, little Strawberry Shortcake works to make things better for everyone and always keeps a positive attitude.  She celebrates the joys of everyday life and encourages girls (especially little ones) to be girls, for as long as they possibly can.
"With her positive messages and moral teachings, 'Strawberry Shortcake' is a welcome addition to the Christian Family Friendly home entertainment product," says Jim Nehs, Word Distribution's vice president of sales for the CBA division. 
For more information and a list of available titles, visit www.strawberryshortcakedvd.com.