10 of the Best Quotes from Our Favorite Kendrick Brothers Movies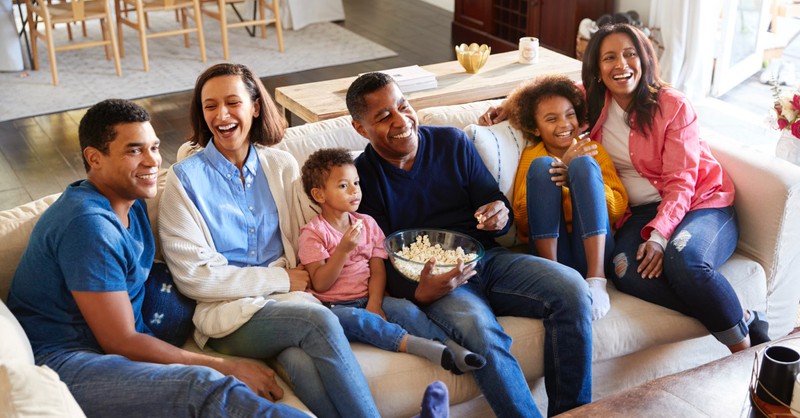 Supported by Sherwood Baptist Church (Sherwood Pictures), Alex and Steven Kendrick wrote and produced their first film, Flywheel, with a limited budget of $20,000.
Their next movie, Facing the Giants, was a phenomenal success, grossing $10.2 million with only a $100,000 cost. It is now available on DVD in 57 countries. But they didn't stop there.
Fireproof, starring Kirk Cameron debuted at No. 4 and became the highest-grossing independent film in 2008. It won Best Feature Film Award at the 2009 San Antonio Independent Christian Film Festival.
Courageous was another success grossing $35.2 million at the box office.
War Room was produced by Provident Films, Affirm Films, and TriStar Pictures in partnership with the Kendrick brothers. With only a $3 million budget, War room became the 7th highest-grossing Christian film in the United States in 2015, grossing $74 million.
Their latest movie is Overcomer, which grossed $38 million. Of course, their success isn't about the money--but this shows how many people their amazing films reached!
The Kendrick brothers say, "We seek to encourage and inspire viewers and readers with resources that affect their spiritual lives and strengthen their families and personal relationships."
Here are a few memorable Kendrick movie quotes to encourage you in your walk with God.
Flywheel
1. "You're in the shape you're in today because of the choices you made."
"Do not be deceived: God is not mocked, as a man sows what he reaps. Whoever sows to please their flesh, from the flesh will reap destruction; whoever sows to please the Spirit, from the Spirit will reap eternal life."
God has given us an instruction manual to lead us on a righteous path that will avoid the pitfalls of sin, but the choices we make along the way belong to us. We fight a lifelong battle with an enemy whose mission is to destroy our testimony and keep us from fulfilling God's purpose for our lives. (Romans 7:21-23)
He looks for ways to derail us and taunts us to feed our flesh. He knows our weakness and the dreadful consequences we will endure when we submit to our fleshly desires.
Thankfully, the Holy Spirit is our tour guide. If we follow him, he leads us to an abundant life. Even in this temporary residence, we can take hold of the supernatural power of God. By walking in faith and leaning on prayer, we can count on a harvest. As we are careful to read the scriptures and meditate on them, our way will be prosperous. (Joshua 1:8)
Facing the Giants
2. "Your actions will always follow your beliefs, David."
"What good is it, my brothers and sisters, if someone claims to have faith but has no deeds? Can such faith save them? Suppose a brother or a sister is without clothes and daily food. If one of you says to them, "Go in peace; keep warm and well fed," but does nothing about their physical needs, what good is it? In the same way, faith by itself, if it is not accompanied by action, is dead." James 2:14-17
Belief shows up in the way we walk and talk. Jesus told us to believe we have received what we asked for in prayer (Mark 11:22-24). If we pray and know the answer is coming, then we will prepare to receive it.
We can verbally express faith, but our actions will always reveal the truth of our hearts. Faith is believing, but it doesn't sprout until we step into action. We move forward because we are confident about what we do not see. It's the reality of what we hope for (Hebrews 11:1-3).
3. "Your attitude is like the aroma of your heart."
"The good person out of the good treasure of his heart produces good, and the evil person out of his evil treasure produces evil, for out of the abundance of the heart his mouth speaks." Luke 6:45 (ESV)
As action proves faith, our words and actions are a clear barometer of our hearts. The Bible tells us that before God transforms us, we have a heart of stone (Ezekiel 36:26). Even with a heart of flesh, we cannot trust our hearts. David knew this and prayed that God would create a clean heart in him (Psalm 51:10).
The word of God is a discerner of our heart's intention. (Hebrews 4:12) God's instructions are explicit. Love God with all your heart and love your neighbor like yourself (Romans 13:9-10). Regardless of what we say, our hearts are a transparent scent diffuser for all to see and smell.
Love and hate are obvious. We can see deceit, sensuality, envy, slander, pride, and foolishness out of a heart (Mark 7:20-23).
Fireproof
4. "Love in its truest sense is not based on feelings, but a willingness to show thoughtful actions even when there seems no reward."
"But God demonstrates his own love for us in this: While we were still sinners, Christ died for us." Romans 5:8
Love is an action not a feeling (1 Corinthians 13:1-4). After we accept the gift of salvation, it calls us to love.
Because God is love, and all love flows in and through him, we can express love supernaturally even in our human condition. If we are devoted to Christ, we will allow the Holy Spirit to work through us. Genuine love is loving God with all our hearts and loving our neighbor as ourselves (Luke 10:27).
God showed love for all of mankind by loving us so much he sent his only son as an atoning sacrifice for our sins. Yet he didn't ask us to die. He asked us to live for him as a living sacrifice for others. With that, we put our hearts in the game and follow him. What would Jesus do?
5. "And don't just follow your heart, man, because your heart can be deceived."
"The heart is deceitful above all things and beyond cure. Who can understand it?" Jeremiah 17:9
We often sort matters out with our hearts. We "feel" it's a good idea. Feelings are distorted and wavering. One day you're angry with your spouse and the next day, not so much. God knows our hearts and says they are deceitful, centered on selfish fleshly needs.
The Bible says that our hearts devise wicked plans and run toward evil (Proverbs 6:18). The only way to trust our hearts is to surrender to God. Delight yourself in God, and he will give you the desires of your heart (Psalm 37:4).
He will prepare the heart of the humble (Psalm 10:17).
Photo Credit: ©Sony
Courageous
6. "It's kind of hard to respect a hypocrite."
"In the same way, on the outside you appear to people as righteous, but on the inside, you are full of hypocrisy and wickedness." Matthew 23:28
Jesus knew this would be a hot topic for us. It's easy to fall into hypocrisy. And impossible to honor someone who preaches to us but does not uphold the same moral standard for himself.
Without mirroring their words with action, they tell us what and how to do it. We call that a lie. Their walk doesn't match their talk. To escape the trap, we must read the word, study it, and apply it to our lives. In my house, we will serve the Lord (Joshua 24:15).
7. "I now believe that God desires for every father to courageously step up and do whatever it takes to be involved in the lives of his children."
"Impress them on your children. Talk about them when you sit at home and when you walk along the road, when you lie down and when you get up." Deuteronomy 11:19
Children are a blessing (Psalm 127:4). Every child yearns for the prized legacy reminding him that his father is a hero. A strong, confident man who faced his fears, lived up to a model of decency, and led the family in good times and bad.
Good fathers bring up children with discipline without anger (Ephesians 6:4). A father that courageously steps up will train a child in the ways of the Lord (Proverbs 22:6).
War Room
8. "Elizabeth, people drink their coffee hot or cold, but nobody likes it lukewarm, not even the Lord."
"So, because you are lukewarm-neither hot nor cold-I am about to spit you out of my mouth." Revelations 3:16
Jesus talked about the church's deeds being neither hot nor cold. They had one foot in and one foot out. Christianity doesn't work that way. You're a disciple or not. The Bible calls us to follow the Lord with fear, to listen, serve, and cling to him (Deuteronomy 13:4).
Lukewarm Christians aren't all in. They check off the boxes and call out to God when they need something. We can detect them by their fruit – the way they live their lives (Matthew 7:16-17).
They are more concerned about the world and their pleasures than what matters to God.
Their hearts have even deceived themselves. They honor God with lip service, but their hearts are far from God (Isaiah 29:13).
Overcomer
9. "Your identity will be tied to whatever you give your heart to."
"Do not store up for yourselves treasures on earth, where moths and vermin destroy, and where thieves break in and steal. But store up for yourselves treasures in heaven, where moths and vermin do not destroy, and where thieves do not break in and steal. For where your treasure is, there your heart will also be." Matthew 6:19-21
We often put our identity in our riches and worldly aspirations. As a Christian, our identity is in Christ. We are a child of God and a citizen of heaven (Ephesians 2:19).
Members of the royal family, we are travelers not shackled to the burdens of the world. We're on a road trip and know there is life beyond this. Life is short. Rather than fulfilling our earthly desires, we are called to be heavenly minded (Colossians 3:2).
10. "If Jesus can forgive me for the things I've done, then I can forgive other people."
"Bear with each other and forgive one another if any of you has a grievance against someone. Forgive as the Lord forgave you." Colossians 3:13
There is power in forgiveness. The Bible is clear that we are to be tenderhearted forgiving one another. Forgive and you will be forgiven (Luke 6:37). But there is a warning, when we pray, if you don't forgive, neither will our Father in heaven forgive us (Mark 11:25).
Jesus forgave our past, present, and future sins. The good, the bad, and the ugly.
When Peter asked the Lord how often we are to forgive a person for a sin, Jesus said, "I tell you, not seven times, but seventy-seven times" (Matthew 18:21-22).
Jesus modeled the example for all.
Movies are a gift in that we get a chance to see all sorts of different ways our life can go. I hope that recalling these legendary movie lines will give you tangible examples of faith to hold onto and look back on during good times and bad.
Photo Credit: ©Getty Images/Monkey Business Images
---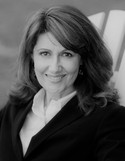 Diana LéGere is a Christian writer whose passion is to share her faith and life experience through her words and help other women do the same. She is the author of four books, most recent, Celebrations of Praise: 365 Ways to Fill Each Day with Meaningful Moments and the memoir journal, Ripples: A Memoir of Reflection.You can learn more about Diana and her books by visiting her website at https:www.womenofwordsrva.com.