"Passion" Plays On: Gibson's Movie, Now On Video, Continues
Jenni Parker

AgapePress

2004

1 Sep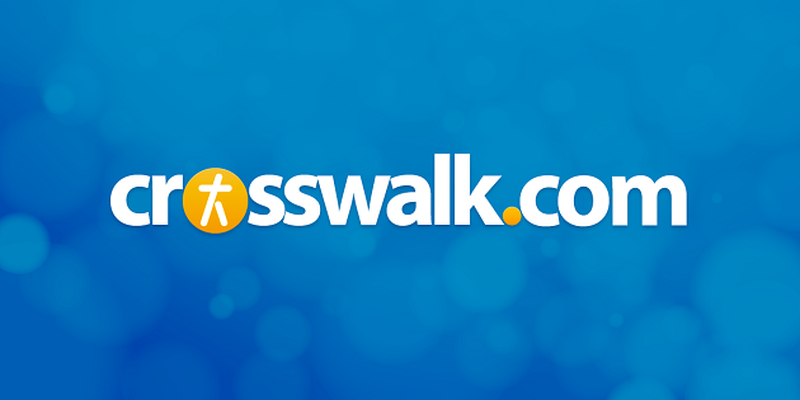 Producer-director Mel Gibson's international hit film "The Passion of the Christ" has already earned a position among the top ten highest-grossing movies of all time, as well as a reputation as one of the most spiritually influential films ever made. And now, with its August 31 video release and the introduction of some "Passion"-inspired music, the impact of the movie and its message is likely to expand even more.

"The Passion of the Christ" on VHS and DVD, distributed by Fox Home Entertainment, hit the shelves of stores and video rental centers nationwide yesterday and had sold nearly 2.5 million copies by noon. But even long before its cinema premiere, Gibson's independently produced film was generating buzz like few movies in recent memory. The media, critics, cultural analysts, religious leaders, and others talked the film up, anticipating both the excitement and the controversy that would surround this cinematic account of the final hours leading up to the crucifixion of Christ.

When the movie actually came out, audience reactions generated even more debate. While some decried the graphic violence of certain scenes, others lauded the movie as one of the most earnest, biblically faithful, and historically accurate retellings of the story of Christ ever committed to film. Christian audiences in particular were moved and awed, with many predicting that "The Passion" would revitalize the Church and become perhaps the "greatest evangelistic tool" of the era.

In the midst of such reactions, the Barna Research Group made an effort to gauge the film's true impact – both its initial reach into the American consciousness and its long-term spiritual effects. While box office returns indicated that, in terms of revenue, "The Passion" was already a smashing success by its opening weekend, Barna Research was interested in finding out how much the film had managed to transcend the hype and actually enter people's hearts.

The Barna poll's findings indicated that almost a third of U.S. adults had seen "The Passion" – a figure the Christian research firm's founder, George Barna, expects to see go up significantly now that the movie has been released on video. Also, the pollsters asked people how seeing the film had affected their religious beliefs and behavior and found that, for a significant number of people, the film had influenced both their beliefs and practices.

The survey noted that 16 percent of respondents said their religious beliefs had been positively affected by the biblically-based film, and 18 percent said it had made an impact on their religious practices. "Overall, the Barna report noted, "one out of every 10 viewers of 'The Passion' indicated that they had changed some aspect of both their religious beliefs and practices in response to the movie."

However, the poll found that the evangelistic impact of the movie fell far short of expectations. Less than a thousandth of one percent of the people who saw "The Passion" came to Christ as a result. Still, Barna says this fact in no way negates the power of the movie or the value of its message. Instead, he says, what it does is "remind us that a single effort that is not adequately reinforced is not likely to make a lasting impression."

"Passion"-Inspired Music

But perhaps reinforcements are on the way. A number of Christian writers, churches, and ministries have generated books and study materials to supplement the film or to help church and student groups use it as a springboard for Bible study, reflection, and evangelistic outreach.

Meanwhile, many individuals who saw "The Passion" and found it deeply moving and spiritually significant are finding ways to share their experiences with others.

Among those individuals are some of music's most popular and lauded performers – singers and musicians who were so moved upon viewing the film that they were inspired to write songs as testimonies to the emotional impact of its story. Their inspired musical tributes have resulted in a new CD compilation called "The Passion of the Christ - Songs."

Lost Keyword Records, in association with Icon Productions, has presented an extraordinary collection of "Passion"-inspired original music written by a diverse group of talented recording artists. Familiar voices featured on the album include popular gospel and Christian contemporary music acts, including Third Day, Bebe Winans, Steven Curtis Chapman, Kirk Franklin, Yolanda Adams, and MercyMe.

Also bringing their gifts to the album are a number of mainstream musicians best known for their rock, country, or adult contemporary chart successes – P.O.D., Scott Stapp (of the group Creed), Charlotte Church, Big Dismal, and Sara Evans, to name a few.
Audiences will have a chance to preview one of the inspired tracks from "The Passion of the Christ - Songs" CD this Thursday night (September 2), when Bart Millard of MercyMe, Steven Curtis Chapman, and Third Day are scheduled to appear on "The Tonight Show with Jay Leno." The Christian artists will be performing "I See Love," a song co-written by Millard, Chapman, and Mark Lee and Mac Powell of Third Day.

Besides the "Songs" compilation, other musical interpretations of "The Passion"'s message and meaning exist, including composer John Debney's score for the film, available as "The Passion of the Christ, the Original Motion Picture Soundtrack." The score combines traditional Middle Eastern music, Gregorian chant, and other vocal and instrumental music in a moving, meditative composition that reflects upon and underscores the story of Christ's suffering and sacrifice.

Then there is "The Passion of the Christ: Songs Inspired By" collection, a result of Gibson's collaboration with his close friend, documentary filmmaker and music video director Lian Lunson. The two worked together to compile an album that they felt would compliment and embody the emotional journey of watching the film.

The "Songs Inspired By" collection is meditative, with a folksy, country flavor achieved through a range of artists that includes Nick Cave, Ricky Skaggs, Elvis Presley, Bob Dylan, Jessi Colter, and the Blind Boys of Alabama. Also, notably, a stirring introduction to Skaggs' "Are You Afraid to Die" is given by beloved evangelist Rev. Billy Graham.



© 2004 AgapePress.  All rights reserved.  Used with permission.