Polygamy, Polyamory, and the Future of Marriage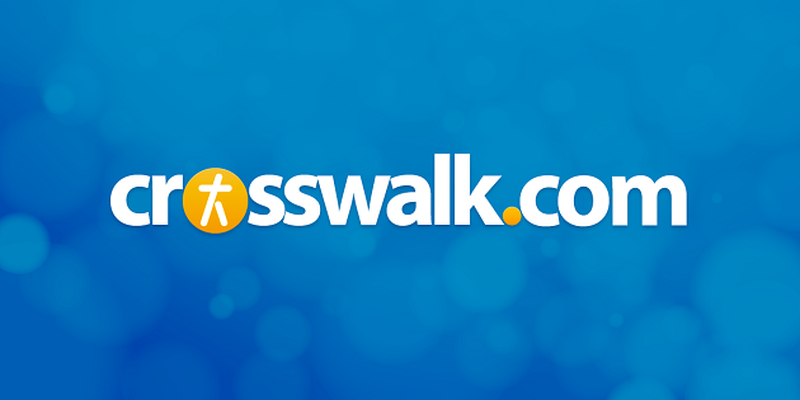 "Think having three wives is a dream come true?" That is the question asked by HBO as it introduces its new series, "Big Love." Set to begin March 12, the show is about a man named Bill Henrickson (played by Bill Paxton), who is described as "a modern-day Utah polygamist who lives in suburban Salt Lake City with his three wives, seven children, and a mounting avalanche of debt and demands."
The executives at HBO obviously believe that the show will be a winner – and they are releasing it to great fanfare. The description of the series indicates something of how the show will combine elements of a soap opera with more serious drama. Of course, all this comes with a new twist, as HBO pledges to explore "the evolving institution of marriage through a typical atypical family."
Is this really about marriage as an "evolving institution?" Consider how HBO describes the series' plot development:
"The owner of a growing chain of home improvement stores, Bill struggles to balance the financial and emotional needs of Barb, Nicki and Margene (Jeanne Tripplehorn, Chloe Sevigny and Gennifer Goodwin), who live in separate, adjacent houses and take turns sharing their husband each night. While managing the household finances together and routinely sharing 'family home nights,' they try to keep simmering jealousies in check and their arrangement a secret – polygamy is illegal in Utah and banned by the mainstream Mormon Church. Adding to Bill's woes are a series of crises affecting his parents … who live on a fundamentalist compound in rural Utah, and his ruthless father-in-law … the powerful head of the polygamist commune where his parents live."
In one scene, Margene complains when "her night" finally arrives. "Three days can seem like such an eternity," she laments. "Honey, I miss you, too," he responds. "If I don't say so, it's 'cause I don't want Nicki and Barb to think I miss them any less."
No one knows if "Big Love" will be a commercial success. Predicting the fickle tastes of the American public is a dubious endeavor. Still, the very fact that HBO has produced the series says a great deal about the cable network's willingness to exploit virtually any opportunity for a story, and about the American public's confusion over the institution of marriage.
In Utah, the series has unleashed considerable controversy, even before it hits the television screen. Responding to complaints from the Mormon church, the network added a disclaimer at the end of the program stating that the Latter Day Saints officially banned polygamy in 1890, a ban required in order for the state to be admitted into the Union. The statement also indicates that attorneys general in Utah and Arizona estimate that as many as 20,000 to 40,000 people in the United States currently engage in polygamous relationships. Others estimate that the number is far higher – perhaps as many as 100,000 or more.
That's not all. Just last month, a judge in rural Utah was removed from the bench by the state's Supreme Court when it was discovered that he was married to three women, with whom he had fathered thirty-two children. Even as he was removed from the bench, the judge, Walter Steed, indicated that he intended to continue his "plural marriage" arrangement. Currently, polygamy is considered a third-degree felony that can be punished by five years in prison and up to $5,000 in fines.
At the same time, there is a movement within the state to legalize polygamy. Some use the existence of wife abuse among polygamists as a rationale for legalizing the relationships.
Of course, in "Big Love," HBO is attempting to present polygamy with a happy face. For some, the series may be viewed as comedy, others will see the program as a warning about the direction of the culture.
There is good reason to worry. The movement toward same-sex marriage will surely lead to the legalization of other forms of "marriage" as well. The logic is undeniable, as is increasingly recognized by legal scholars and public policy experts. In reality, if marriage can be redefined as anything other than the relationship between one man and one woman, it can mean virtually anything. As a matter of fact, a change in the understanding of gender related to marriage is, in a historical perspective, more significant than a change in number.
In Canada, the logic is already marching forward. After legalizing same-sex marriage, the Liberal Party (then leading the government) commissioned a $150,000 study in order to consider the question of polygamy. Those conducting the study came back with a startling recommendation – that Canada should repeal all laws banning polygamy.
"Why criminalize behavior?," asked Martha Bailey, a professor of law who participated in the study. "We don't criminalize adultery," she added. She continued: "In light of the fact that we have a fairly permissive society ... why are we singling out that particular form of behavior for criminalization?" The authors of the study also argue that Canada's constitutional guarantee of religious freedom should protect polygamists who claim participation in plural marriages as a tenet of their faith.
In the Netherlands, polygamy has already gained much ground. In one highly publicized wedding, a man, Victor de Bruijn, married two women, Bianca and Mirgam. That union garnered a great deal of attention in Europe and in the United States, where advocates for same-sex marriage quickly rushed to insist that warnings against polygamy were merely scare tactics used by opponents of same-sex marriage.
Writing in The Weekly Standard, Stanley Kurtz suggests that plural marriage is "waiting in the wings." Pointing to the De Bruijn wedding, Kurtz suggested a "heretofore hidden dimension" of the same-sex marriage reality. "The De Bruijn's triple marriage is a bisexual marriage," Kurtz explains. "And, increasingly, bisexuality is emerging as a reason why legalized gay marriage is likely to result in legalized group marriage. If every sexual orientation has a right to construct its own form of marriage, then more changes are surely due. For what gay marriage is to homosexuality, group marriage is to bisexuality. The De Bruijn trio is the tip-off to the fact that a connection between bisexuality and the drive for multi-partner marriage has been developing for some time."
Some homosexual activists also see the link between same-sex marriage and polygamy (or polyamory, multiple romantic and sexual relationships without legal marriage). Justin Michael, founder of the group "Polyamorous NYC," says that efforts by homosexual activists to deny the link with polyamory is false and cowardly. "I'd encourage people to keep an open mind," he asserted, "it wasn't too long ago that gay relationships were completely ostracized. All movements have a tendency to build on the movements that have come before them." He added: "It's hypocritical for us as gays and lesbians to pretend we're the only people who are treated differently because our relationships are not mainstream. Both communities are concerned with love, and forming lasting relationships, and with our own liberation."
The Utah chapter of the ACLU argues that any personal relationship between consenting adults should be protected by the Constitution. Dani Eyer, executive director of the Utah ACLU told the homosexual newspaper, Southern Voice: "Criminal and civil laws prohibiting the advocacy or practice of plural marriage are constitutionally defective. Neither the polygamists nor the proponents of same-sex marriage are wild about the analogy, but we do see the two as similar concepts."
Mathew Staver, a conservative attorney who heads the group Liberty Council agrees with the logic, even as he opposes both polygamy and same-sex marriage. "If you convert marriage to merely the placing of a license on consenting adults that are in a committed relationship, or who love each other, then there is no logical line that can be drawn between gay marriage and polygamy," he insists. "Gay marriage clearly opens the door to polygamy."
On Sunday, "Big Love" may draw a big audience. Of course, some will simply be drawn by the curiosity of it all. Yet, the existence of "Big Love" indicates that at least some Americans are willing to consider polygamy and polyamory as legitimate relationships for television dramas, if not yet for the culture at large.
The institution of marriage has survived for thousands of years, withstanding the tests of multiple wars, famines, plagues, and social upheavals. Now, marriage faces what might be its most severe question – whether it can survive the corrosive effects of America's postmodern culture. We can be sure of this – the real drama about the subversion of marriage will not be accompanied by a laugh track.

R. Albert Mohler, Jr. is president of The Southern Baptist Theological Seminary in Louisville, Kentucky. For more articles and resources by Dr. Mohler, and for information on The Albert Mohler Program, a daily national radio program broadcast on the Salem Radio Network, go to www.albertmohler.com. For information on The Southern Baptist Theological Seminary, go to www.sbts.edu. Send feedback to mail@albertmohler.com.
Click here to read more blogs by Dr. Mohler.