10 Popular Disney Movies That Have Powerful Biblical Lessons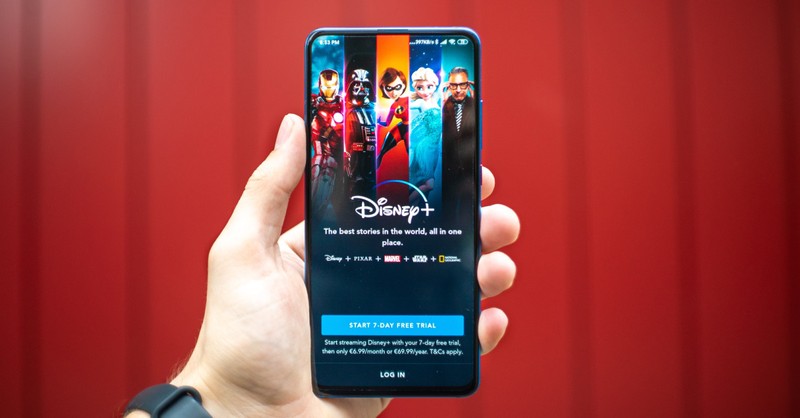 Some 90 years ago, J.R.R. Tolkien told his new friend C.S. Lewis that man-made stories, though "they contain error," reflect a "splintered fragment of the true light."
Stories and myths, Tolkien believed, are a "reflection of the image of the Creator in us." That's because we are made in God's image, and – in Tolkien's view – "part of the imageness of God in us is the gift of creativity."
In layman's terms, this means that modern stories – even stories written by non-Christians – contain lessons, messages and themes that reflect the truth from Scripture. Put another way: All truth is God's truth.
This applies to movies, too.
In fact, some of the best examples of mainstream movies with a "splintered fragment of the true light" are found in popular Disney movies, which often contain implicit – some would say "hidden" – biblical lessons.
Here are 10 popular Disney films that contain powerful biblical lessons. Of course, if any of these films contain content that troubles your senses, then give a filtering service like ClearPlay a try.
Photo courtesy: Mika Baumeister/Unsplash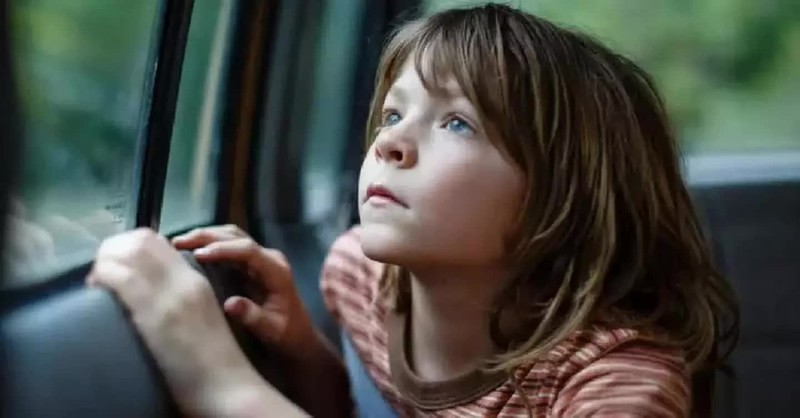 1. Pete's Dragon (2016, 1977)
A young boy named Pete strives to save an invisible dragon from being hunted and killed. The 1977 and 2016 movies offer slightly different plots, but the core messages about friendship, family and protecting those who are vulnerable are the same. The 2016 movie also emphasizes a unique apologetic-centric message: Faith requires believing in the unseen. "Just because you don't see something doesn't mean it's not true," Conrad Meacham (Robert Redford) tells his daughter. It's a powerful lesson for both adults and children.
Photo courtesy: ©Disney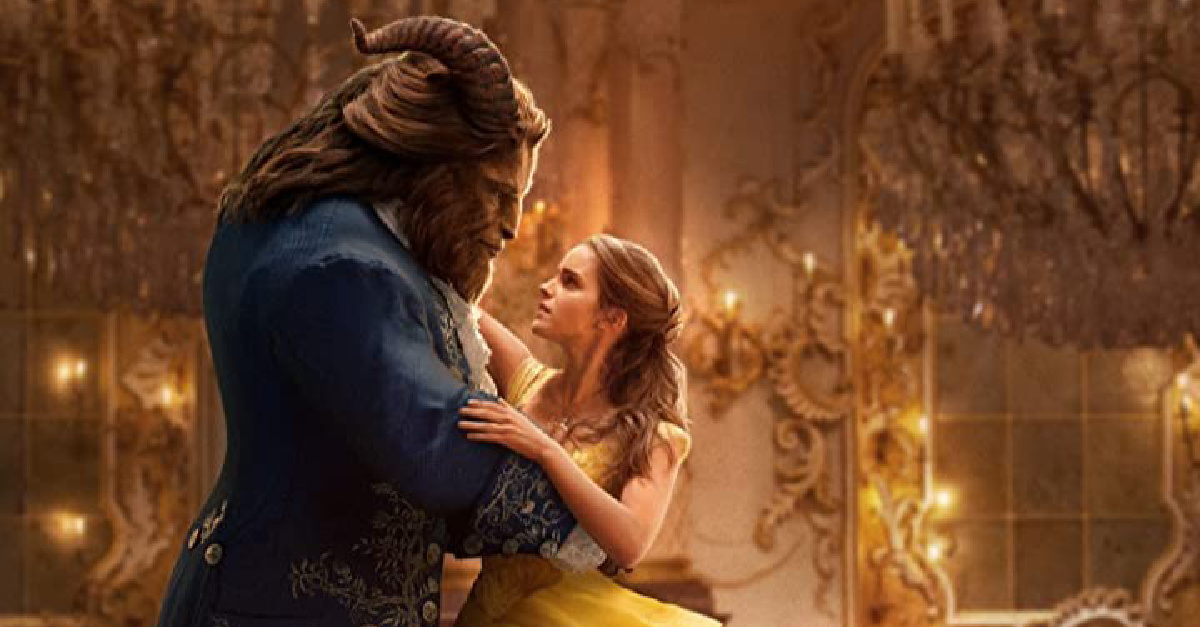 2. Beauty and the Beast (2017, 1991)
A woman named Belle willingly takes the place of her father as the captive of a prince-turned-beast, who is under a spell and must find true love if he is to turn back into his former self. The movie's spotlight on true, inner beauty is one that every generation needs to hear. "Beauty is found within," the narrator tells us. Belle – after falling for the beast – sings, "There is something in him I did not see." The Bible tells us that beauty is "fleeting" (Proverbs 31:30) and that God looks not at our outward appearance, but "at the heart" (1 Samuel 16:7). Isn't it nice when the message in a Hollywood movie mirrors Scripture?
Photo courtesy: ©Disney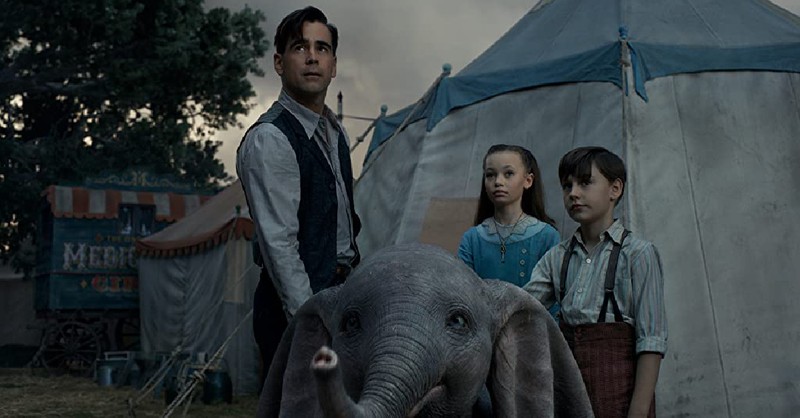 3. Dumbo (2019, 1941)
A circus owner is horrified when the newborn elephant he had hoped would attract crowds – and deliver much-needed ticket sales – is born with huge, floppy ears. The newborn, he says, is a "freak." But then the circus owner discovers the elephant's amazing gift: It can fly. Dumbo delivers solid anti-bullying lessons about kindness, compassion and friendship. It celebrates our physical differences (one of the primary characters has only one arm). The plot can be used by Christian families as a bridge to discuss the "image of God" in all of us.
Photo courtesy: ©Disney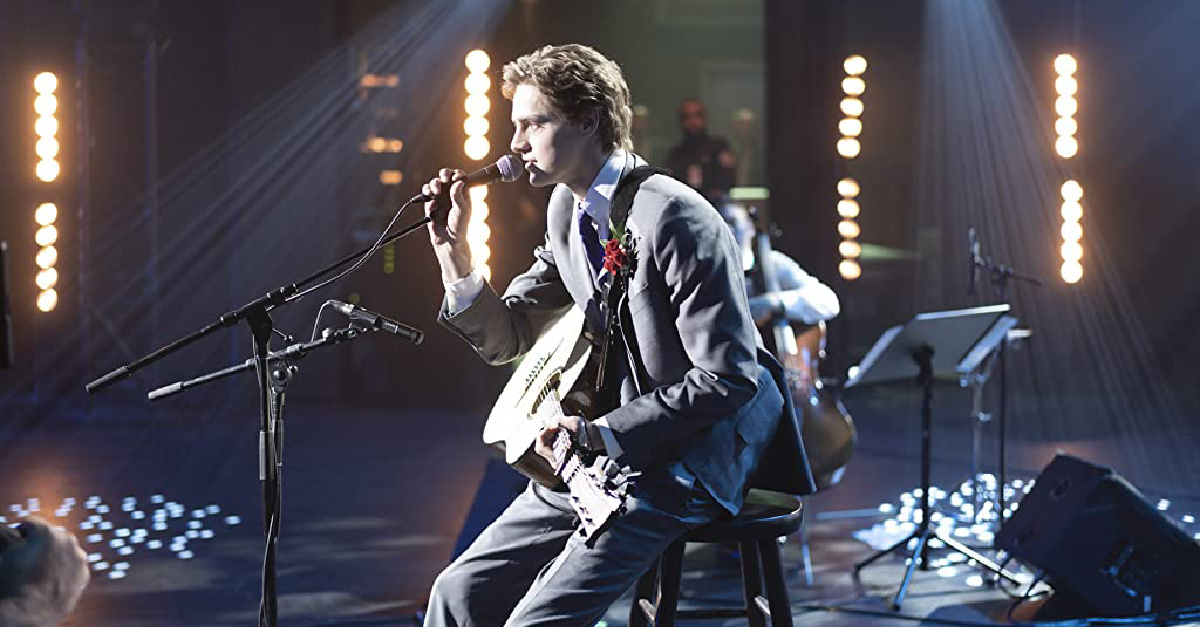 4. Clouds (2020)
A teenage boy dying of cancer begins writing music in the final years of his life. One of those tunes, called "Clouds," becomes a worldwide hit. The film is based on the true story of Zach Sobiech, whose mom prayed that his shortened life would impact others. Her prayers were answered. Clouds includes messages seemingly stripped from Scripture: Don't squander your life. Practice joy and gratitude. Asked what biblical passage he wants to be read at his funeral, he suggests the Parable of the Talents – the story where Jesus says His people have a responsibility to use their talents. "That one makes sense to me," Zach says.
Photo courtesy: ©Disney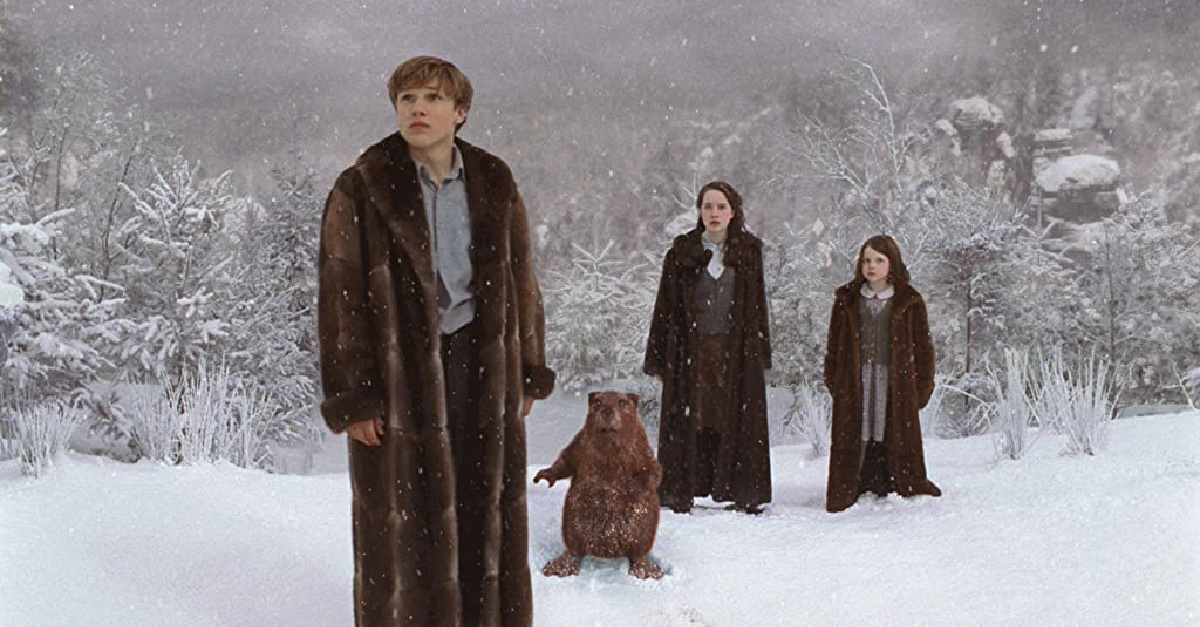 5. The Narnia series (2005, 2008, 2010)
These three films, based on the novels by C.S. Lewis, tell the story of four children who enter a wardrobe and discover a fantastical world (Narnia) inhabited by strange creatures. The movies are filled with Christian allegories about sacrifice and redemption, even if it's not explicitly stated. In The Lion, the Witch and the Wardrobe (2005), Aslan the lion sacrifices himself in place of Edmund and is killed by the White Witch. Presumed to be dead, Aslan comes back to life to lead an army and defeat the witch. Even young children can appreciate the biblical parallel.
Photo courtesy: ©Disney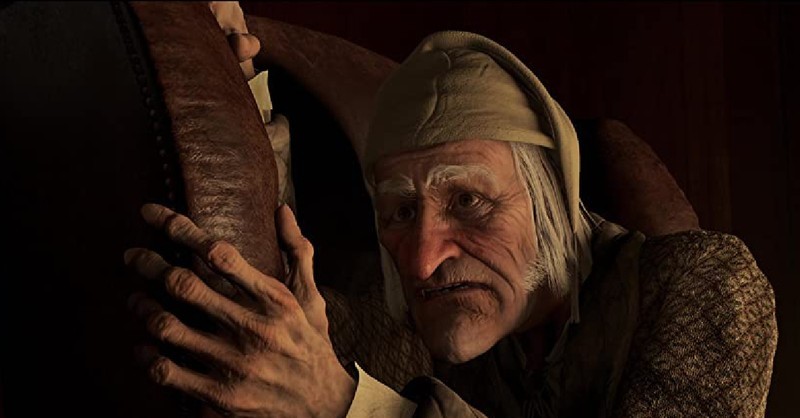 6. A Christmas Carol (2009)
A man named Ebeneezer Scrooge is given a chance to let go of his stingy ways after visits from the Ghosts of Christmas Past, Christmas Present and Future. This animated film is based on the classic Charles Dickens story and includes the same redemptive message from that 19th-century novel. It teaches us to live a life of generosity and compassion. It urges us to forgive. Most of all, it reminds us that it's never too late to change for the better – even if you're an old Scrooge.
Photo courtesy: ©Disney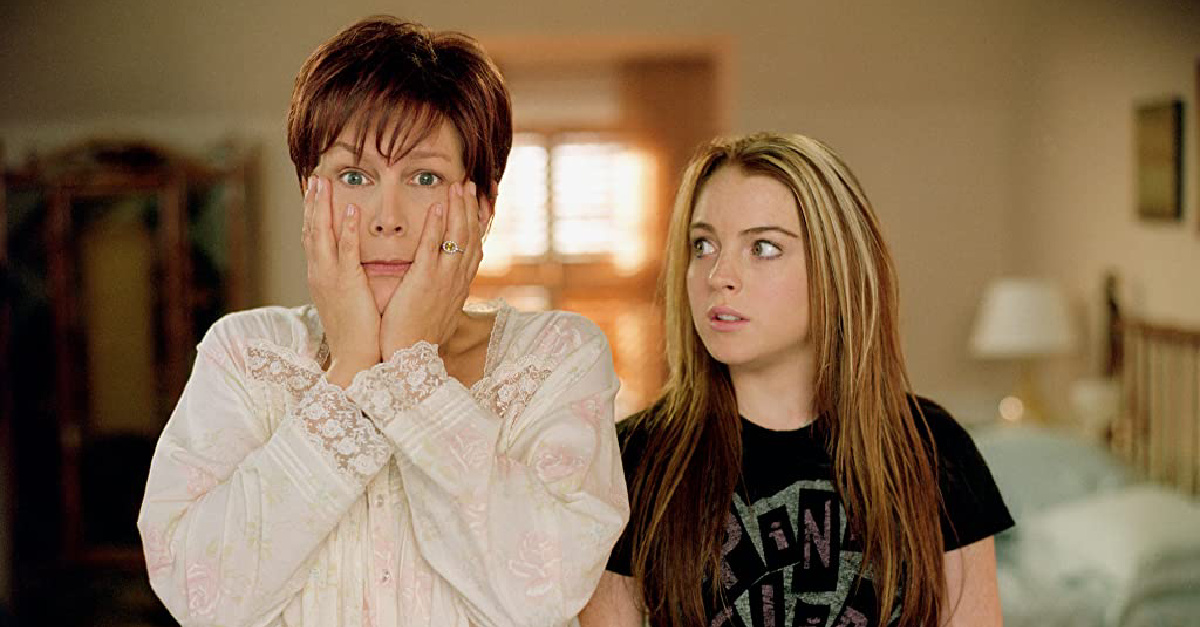 7. Freaky Friday (2003, 1976)
A quarreling mother and teen daughter learn to appreciate one another after they mysteriously switch bodies and must live in the other's shoes. The 2003 and 1976 versions differ slightly in the plot, but the core messages are the same: Listen to one another. Try to understand one another. Walk with grace and mercy. The movies urge us to love more and forgive more. The 2003 version is rated PG; the 1976 film is rated G.
Photo courtesy: ©Disney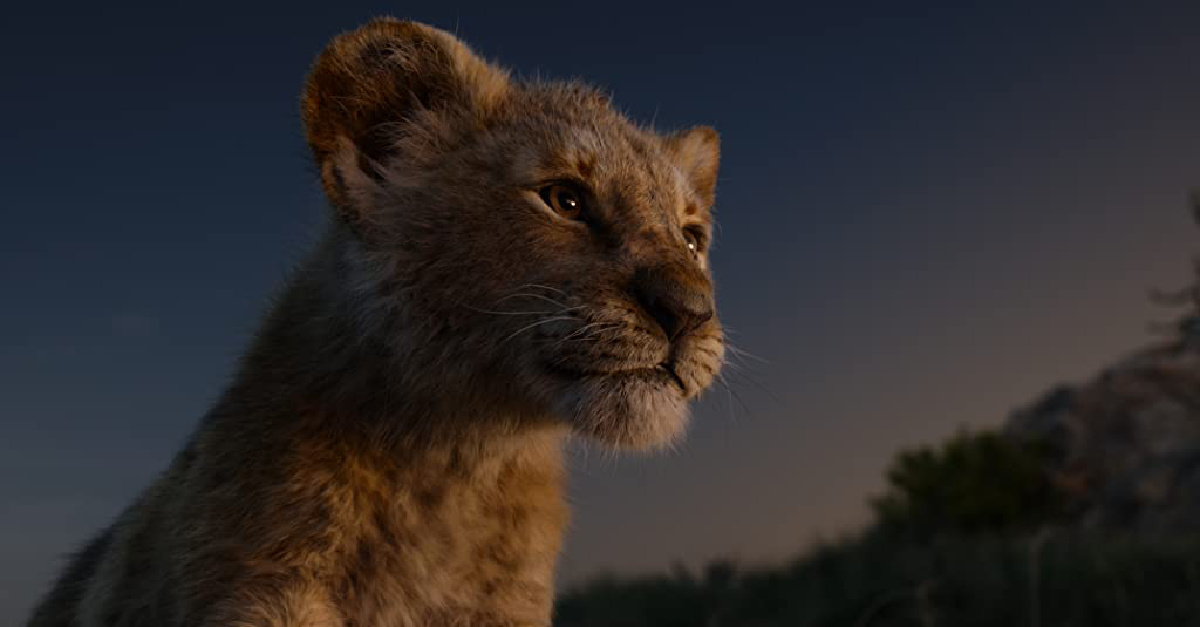 8. The Lion King (2019, 1994)
A young, guilt-ridden lion flees his homeland out of a belief he is to be blamed for his father's death. He then returns years later to boot a wicked ruler off the throne and to claim his rightful place as leader of the pride. The Lion King is a redemptive story about tragedy and second chances. It promotes family and fatherhood. It urges us to live in the present and the future, and not the past. For every guilt-ridden viewer who regrets a past mistake, it screams: Your life isn't over.
Photo courtesy: ©Disney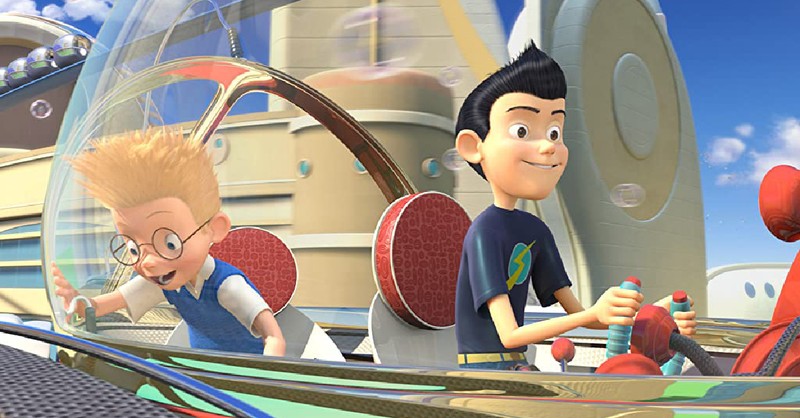 9. Meet the Robinsons (2007)
A boy wiz named Lewis invents a time-traveling machine in order to meet the biological mother who placed him in an orphanage. But when he gets his chance to say hello, he changes his mind. ("I already have a family," he says with a smile, referencing not only his adoptive parents but his friends.) Meet the Robinsons is a film that celebrates all aspects of adoption: the birth mother, the adoptive family, and everyone in between. It is a powerful reminder of Scripture's command to care for and love the orphan (James 1:27).
Photo courtesy: ©Disney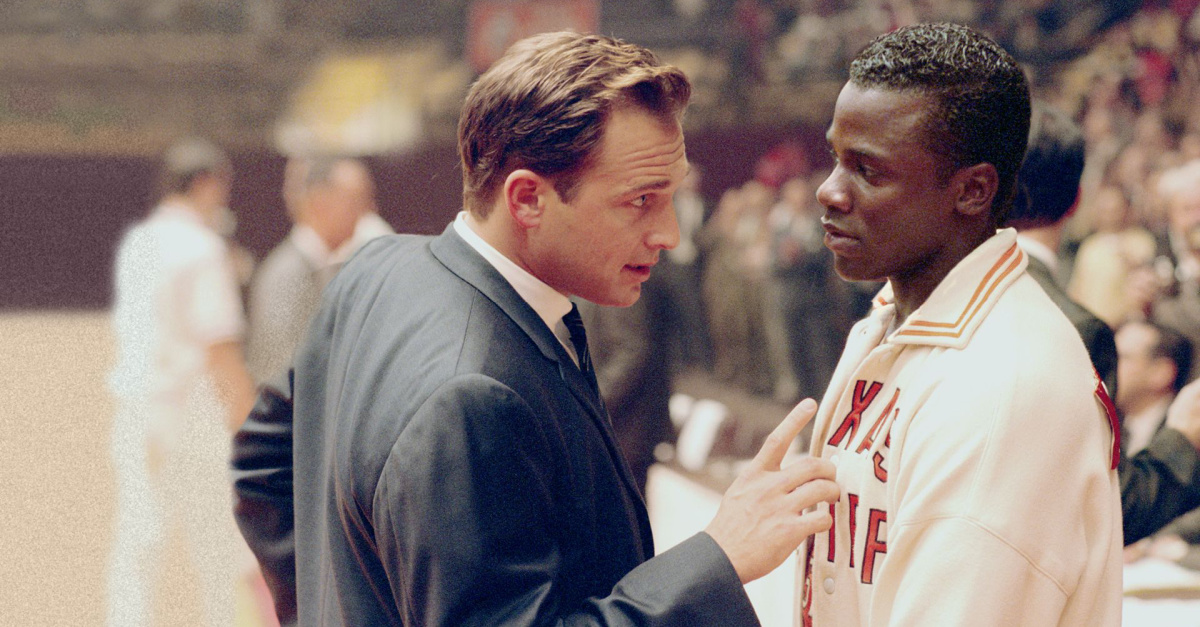 10. Glory Road (2006)
The new head coach of a college basketball team in 1960s Texas opts to recruit players based on talent, not race. He subsequently leads his squad to a national title. The movie is based on the real-life story of the 1966 Texas Western Miners team that famously beat Kentucky with an all-black starting lineup facing an all-white team. ("I don't see color. I see quick. I see skill," says Texas Western Coach Don Haskins in the film.) It's an inspiring movie about courage and sacrifice. Most of all, though, it's a story about one team's battle against racism and stereotypes. They wanted to be treated the same as everyone else. Scripture tells us "there is neither Jew nor Greek" in God's kingdom (Galatians 3:28) – that everyone is made in God's image (Genesis 1:27). That's the core lesson in Glory Road.
Photo courtesy: ©Disney
---