Robert Duvall Finds Fresh Inspiration in Independent Films Like Crazy Heart
Christa A. Banister

Crosswalk.com Contributing Writer

2010

16 Feb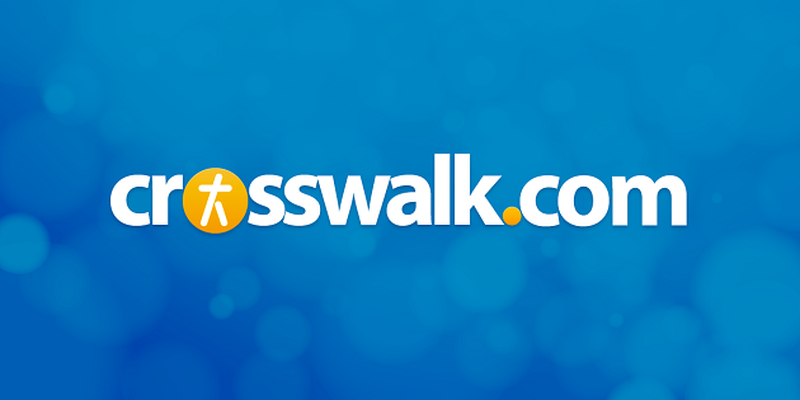 In an age where special effects and superheroes reign supreme at the box office, veteran actor Robert Duvall (The Godfather, Lonesome Dove, The Apostle) is happily swimming against the tide.

It's not that Duvall doesn't believe there's a place for larger-than-life cinema, mind you, (he's admittedly a fan), but he's particularly enjoying this new season of developing smaller projects he's passionate about—character-driven fare like Crazy Heart, the redemptive story of a washed-up country star named Bad Blake.

Much like his Oscar-winning turn as down-and-out honky tonk singer Mac Sledge in 1983's Tender Mercies, Duvall was inspired by the "fresh take" that Crazy Heart's script offered.

"First off, I'd say there are a couple of key differences between the two stories. The music in Crazy Heart is a little more rock/country than the more traditional, straight-up country in Tender Mercies," Duvall says. "Ultimately, the film honors that great American tradition—country music—a world I know very well and am happy to be returning to after many years."

Bringing Bad to Life

What also makes Crazy Heart unique in Duvall's eyes are the flawed multi-dimensional characters and a few unexpected turns along the way in the storyline.

"Bad and Mac had similar journeys, but the difference was my character actually had a good support system with a new wife, a child and a baptism," Duvall shares. "Bad didn't have anything like that. He's just a guy out there all alone, and even the woman he's falling in love with [Jean, played by Maggie Gyllenhaal] cuts him off because he jeopardizes her little boy because of his addictions. Surprisingly, while most women would've gone right back into a destructive relationship, she cuts him off for good. She becomes his friend, but not his lover."

Based on a novel written by Thomas Cobb, the movie has garnered plenty of buzz during this year's award season because of T-Bone Burnett's engaging soundtrack and a fantastic starring turn from Jeff Bridges, who's already won the Golden Globe and Screen Actors Guild Award for "Best Actor" and is the shoo-in for the Oscar on March 7, according to a slew of the entertainment industry's prognosticators including Duvall himself.

"What can I say? Jeff is a wonderful actor, and I think he'll win the Oscar. He's the kind of actor you can find with a fresh approach each and every time the camera rolls," Duvall says. "It all begins with talking, listening and improvising—not presetting everything. He's very relaxed that way, and really brings you back to the basics of filmmaking of 'You talk, I listen, and I talk, you listen.' That's the beginning and the end of acting for me, and Jeff does that so well."

A Powerful P.S.A. of Sorts

While Duvall is proud of the film on many levels, including making something of substance for "$6 or $7 million," a veritable bargain in Hollywood filmmaking, he's also happy that it shows the warts-and-all dangers of alcohol abuse (countless scenes show the consequences of years and years of drinking too much) and the often-isolated celebrity existence without a proper support system.

"I know quite a few of these country western guys and how they'll will ride on these buses for long tours. They don't have any physical outlets, so they'll sit and watch movies, and that's when they tend to go for the liquor," Duvall says.

"They have to do something to beat those long hours of boredom. Basically they have their music, and then they have the destructive things between the gigs," Duvall continues. "I guess what we can learn from Bad's story in Crazy Heart is to stay away from the bottle and try to live a straight life. Bad was out there on his own in a tough situation. What people can learn is not to do it that way, try and go another way."

Moving Forward

Not ever content to rest on his laurels as an actor, producer or champion of meaningful stories, Duvall has already been hard at work on several new projects with a price tag of $10 million and under.

"We've got another film coming out next year called Get Low, a story about a man who goes to his own funeral while he's alive. It's a very wonderful, human story that I believe is PG-rated so everyone can go and see it," Duvall says. "It's actually my wife's favorite film that I've done in 15 years."

In addition to Get Low, Duvall is also seeking funding for a flick called A Night in Old Mexico, a project that's somewhat similar to his work in Lonesome Dove.


"I'll be honest, it's hard finding money with the economy these days, but I really like these kinds of movies. It doesn't mean I wouldn't do a big movie if it comes along, but I really like making independent films. My career, and some of the best things I've been associated with have been smaller films with a good feel to them without trying to have a 'message.' Like Crazy Heart, they leave you with a good feeling of humanity without really trying, the mark of a really great story."


Rated R for language and brief sexuality, (not to mention, a good deal of that aforementioned drinking) Crazy Heart is in wide release at theaters nationwide. For more information, please visit here.

Photos courtesy of Lorey Sebastian/Fox Searchlight.

**This interview first published on February 16, 2010.