"Sahara" Proves Entertaining with "Indiana Jones" Action
Annabelle Robertson

Entertainment Critic

2005

8 Apr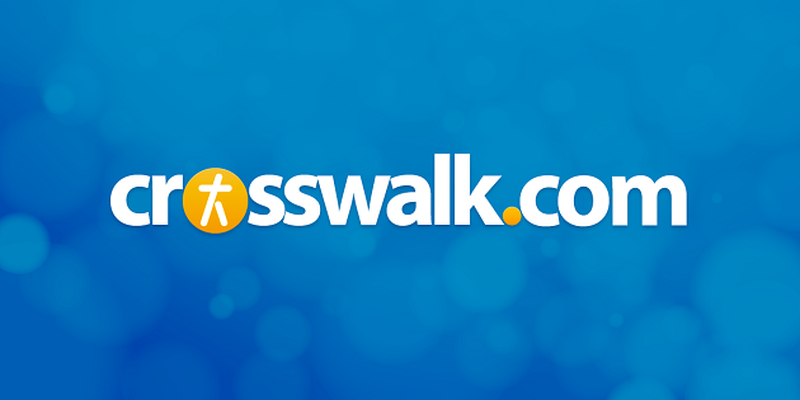 Release Date: April 8, 2005
Rating: PG-13 (for action violence)
Genre: Action/Adventure/Comedy
Run Time: 127 min.
Director: Breck Eisner
Actors: Matthew McConaughey, Penelope Cruz, Steve Zahn, Lambert Wilson, William H. Macy, Glynn Turman, Delroy Lindo, Lennie James
There aren't many men out there like Dirk Pitt (Matthew McConaughey), the hero of writer Clive Cussler's action books, but a woman can dream, can't she? And for the guys, there's the great lure of treasure hunting – not to mention ridding the world of evil villains.
Despite the name, Dirk Pitt is every woman's dream. A former Navy SEAL, he's a scientist and the son of a senator who knocks back tequilas and knocks off bad guys with equal ease. He's also a gentleman. A treasure-hunter, Dirk is obsessed with finding a long-lost Civil War battleship that he believes is lost somewhere in Africa (don't ask). Everyone, of course, thinks Dirk is crazy. He's also got a job to do – as a diver with N.U.M.A, the National Underwater and Marine Agency, headed by Admiral James Sandecker (William H. Macy in a beard) – something that often gets in the way of Dirk's little side pursuits.
Eva Rojas (Penelope Cruz), a doctor with the World Health Organization in Africa, is startled to discover an outbreak of a murderous, mysterious disease that appears to originate from Mali. After Dirk saves her life from some dangerous locales, the two pair up with Dirk's friend and SEAL buddy, Al (Steve Zahn) and head there. Eva wants to investigate the possible plague, but Dirk has a lead about the Civil War ship, which locals call "The Ship of Death." Unfortunately, what the two uncover is much bigger than anyone could have imagined. Add Lennie James as an African warlord, Lambert Wilson in his usual evil-French-villain role, and Delroy Lindo as a CIA agent, and you've got some fun stuff.
It's been a long time since the "Indiana Jones" movies, and while many have tried to emulate them, no one has really been successful. This film, while not quite as good, is certainly worthy of comparison (although some will see more of a youthful "James Bond" style). Either way, it's director Breck Eisner's first feature film, and for a novice, he does a great job. He does have genes working in his favor, though. After all, he is the son of Walt Disney mega-mogul Michael Eisner (who was unfavorably mocked in "Shrek" by his former colleagues, now at DreamWorks).
Although wholly unbelievable when it comes to plot and character – it is, after all, a Clive Cussler novel – "Sahara" works. You'll have to avoid rolling your eyes at the various improbabilities, and those offended by violence will want to steer clear. There is a lot of stabbing, shooting, death, chase scenes and property destruction – all done very military style, with the good guys defending themselves from the bad ones, who want them dead for no good reason (except that they're out to destroy the planet and the good guys are going to stop them). The setting in "Sahara" is another plus. The film was shot on location in the Moroccan desert and near Barcelona, Spain, and serves as a great travel ad – minus the murderous soldiers, of course.
McConaughey plays his tough-hero role with lots of appeal (especially for a feminine audience) and Cruz, while completely unbelievable as a doctor, does a decent job with hers (especially for the men). Her accent is still annoying, but at least you can understand what she's saying. And thankfully, we're not subjected to any sex scenes between her and McConaughey, as Eisner wisely chooses to keep this film action oriented. Zahn, on the other hand, nearly steals the show. With his wiseguy comments, this actor has personality galore.
With its "Indiana Jones" action style and classic rock score highlighting lots of fun montages, "Sahara" may not be brilliant, but it's an entertaining film that will appeal to a wide audience.
AUDIENCE: Adults only
OBJECTIONABLE CONTENT:
Drugs/Alcohol Content: Mild smoking (especially cigars) and drinking in several scenes.
Language/Profanity: About 20 obscenities and a handful of profanities ("GD," "Christ," and "Oh, God").
Sexual Content/Nudity: Various scenes with woman's cleavage; woman and man embrace on beach and in surf, wearing bathing suits.
Violence: Throughout film, characters are in danger for their lives and must shoot, stab and engage in military-style action that involves repeated deaths and property destruction; in one scene, two colleagues of principal are killed at point-blank range, but offscreen; much blood and gore, as well as implied deaths and injuries.