Santa Claus Is Coming to Town
Phil Boatwright

Baptist Press

2003

23 Dec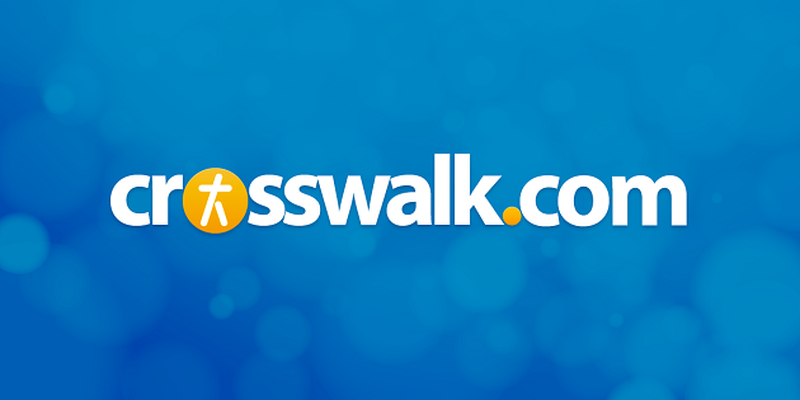 THOUSAND OAKS, Calif. (BP) — Years ago I came across a figurine of Santa Claus bowing before the Christ child, reverencing the baby in His manger.
As Santa was actually based on St. Nicholas, a monk who gave away food, clothing and gifts to the needy, I found that ceramic to be a powerful image. Santa Claus can be an analogy for children, helping them to grasp the concepts of faith and trust.
But there's a glut of Santa Claus movies (I found 22 films starring the jolly sleigh-rider, with him making appearances in countless others) ranging from the entertaining "The Santa Clause" to the mundane "Santa Claus: The Movie" to the ridiculous made-for-TV Whoopi Goldberg monstrosity "Call Me Claus" to the downright bizarre "Santa Claus Conquers the Martians." While most spins on the St. Nick legend are nothing more than secular humbug, a few Santa movies contain rewarding, even spiritually uplifting messages.
Among them:
"Miracle on 34th Street" (the remake). The manager of a New York department store hires Kriss Kringle (Richard Attenborough) to be the store Santa. Soon the old fellow has to convince the woman and her precocious daughter (Mara Wilson) that he truly is Father Christmas. A delight and a rarity, as it is one of the few worthwhile remakes. This one topped my list not just for its wit and poignancy, but also for its visual and verbal Christian metaphors. If you look carefully at one particular establishing shot, you'll spot a cross lit in Christmas lights on the side of a building, centered in the screen with decorated trees outlining the tableau. What an image! It places the true meaning of the holiday at the center of the screen and the story! And in another scene, the jolly ho-hoer declares himself to be a symbol. And there's a thanksgiving prayer. When's the last time you saw that in a movie? Edmund Gwenn and Natalie Wood have nothing to worry about, but this newer version is fun and enriching. (The scene where Santa communicates with a little deaf girl is worth the rental price.)


"Miracle on 34th Street" (1947). No succeeding Christmas movie has matched the sheer charm of this movie. Perfectly cast with Edmund Gwenn, Natalie Wood, Maureen O'Hara and John Payne, the plot reminds viewers of the need for faith. Ms. O'Hara learns that lesson and ultimately shares it with her little girl. In both this version and the remake, the yuletide icon is played with a genuine love for children.


"Prancer." A precocious 8-year-old cares for a wounded reindeer she believes is one of Santa's flying helpers. Starring Sam Elliott, Rebecca Harrell and Cloris Leachman, Prancer is not just another film promoting the existence of Santa Claus; its theme is about believing in things unseen. Admittedly, it gets a little too cutesy, but it successfully amuses children and, what's more, it contains positive lessons about faith, family love, spiritual healing and doing what you believe is right. And there's a respectful church scene featuring the singing of "How Great Thou Art."


"Saint Maybe." If the whole you-better-not-pout-better-not-cry narrative just isn't your bag, let me suggest my absolute favorite Christmastime video. With due respect to "It's a Wonderful Life," with it's things-we-say-and-do-affect-others theme, and to my fondness for all "Carols" spirited from Dickens, my favorite film to eat roasted chestnuts by is "Saint Maybe." Made-for-TV in 1998, Saint Maybe stars Blythe Danner, Edward Herrmann, Thomas McCarthy, and Mary-Louise Parker. When a ne'er-do-well finds himself the cause of his brother's death, he seeks a reason for his life. He stumbles upon a church gathering and quickly turns his life around, living for others. This affecting Hallmark Hall of Fame presentation of a family dealing with the loss of a loved one has little to do with Dec. 25, but there are so many powerful messages and life lessons that it seems an appropriate tribute to the One whose birthday we are celebrating. What a delight to find a film where Scripture is quoted, the Christian lifestyle is not mocked, prayers are spoken and the Gospel message is put into practice.
For more detailed reviews of these films, including ratings and content, send an e-mail to Phil Boatwright at moveereptr@aol.com for a free extensive compilation of holiday films. Boatwright is the editor and film reviewer for The Movie Reporter, a monthly film guide from a Christian perspective. For further information visit his website, www.moviereporter.com.

© 2003 Southern Baptist Convention, Baptist Press.  All rights reserved.  Used with permission.