Should I Watch 'Redeeming Love' the Movie?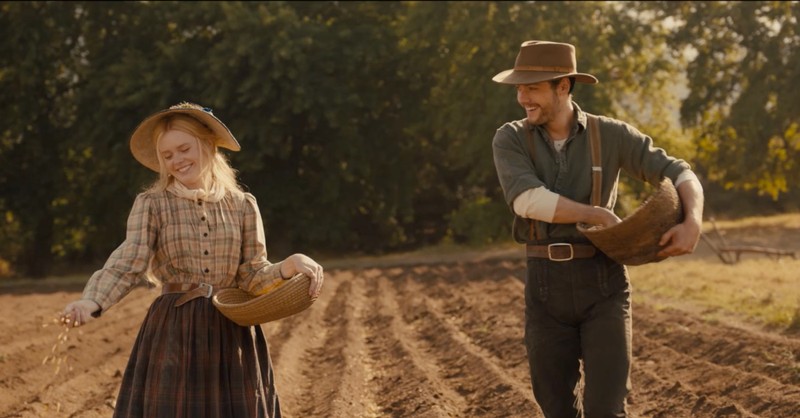 There are so many opinions on the new movie release of the best-selling Christian book Redeeming Love. I found myself a few weeks ago asking the question, "Should I watch Redeeming Love?" Maybe you are in the same boat? A novel that was loosely based on the incredible book of the Bible, Hosea, has come to life in a movie. The controversy comes because of the heavy topic of prostitution and the intimate relationship between Michael Hosea and his wife Angel. Today I am going to give you some information and allow you to decide if you should see it or not. These are questions that we can ask ourselves when approaching any movie.
Many people might think, what is the big deal about if I watch a movie or not? Our minds are powerful and what we listen to, read, and watch can affect us for the good or the bad. It is valuable to think about any movie we go and see ahead of time so that we do not put ourselves in a situation where we cannot erase a memory.
Is this Film God Honoring? Ask the question, "Am I honoring God when I watch this?" If the answer is yes, then go for it. If the answer is no, then avoid it. If the answer is maybe or I'm not sure, then there are a few more questions you can think about and pray through. 1 Corinthians 10:31 says, "So whether you eat or drink, or whatever you do, do it all for the glory of God." This means whatever we do, even going to see a movie should be for the glory of the Lord.
Is this Film Helpful or Hurtful to Me Personally? I have had friends go to see Redeeming Love who felt it to be very encouraging to their understanding of God's grace and mercy toward them, however, I have had other friends who wanted to avoid this movie at all costs because of the sexual content and storyline. It is similar in a way to The Passion of the Christ. Passion was rated R because of the visuals of crucifixion and violence. Some individuals would appreciate what Jesus did for them regardless of the graphic scenes, whereas others might be personally disturbed and struggle with the weight of it on screen. Both individuals could still equally love Jesus, regardless of if they watched the movie. Ask yourself the question, does this film help me in my faith? Is it causing me to sin or simply not healthy for me to view? Romans 12:2 says, "Do not be conformed to this world, but be transformed by the renewal of your mind, that by testing you may discern what is the will of God, what is good and acceptable and perfect."
Is this Film Causing me to Sin? Whether something says Christian on it or not, if it causes us to sin, we should avoid it. We are not supposed to please man, but we live for Christ. If you struggle with lust or fantasizing about what a love relationship could look like, then Redeeming Love would be best avoided. Yes, the couple is married, however, there are some pretty graphic sex scenes. This is an area I think that could have been done more tastefully. Thinking about these actors having to act out sex scenes poses the question, were they sinning even making this? Also, there is the fact that this is not our own marriage relationship, it is fake. This could create a false idea for husbands to be like Michael because his character is actually representing the relentless pursuit of God. Yes, this story is redemptive and good, however, I do want to voice that the producers and writers could have ended scenes instead of prolonging them. If you feel like you are not phased by sexual content, if you feel that you could look away and not watch, if you are confident that this will not cause you to lust, or that you will not replay the sexual content in your mind afterward, then you can probably go to this movie.
Philippians 4:8 says, "Finally, brothers, whatever is true, whatever is honorable, whatever is just, whatever is pure, whatever is lovely, whatever is commendable, if there is any excellence, if there is anything worthy of praise, think about these things."
Matthew 5:28 says, "But I say to you that everyone who looks at a woman with lustful intent has already committed adultery with her in his heart."
Is this Film A Good Witness? If Redeeming Love were not based on the book of Hosea in the Bible, this movie would not be getting a lot of controversy because it is probably even normal by Hollywood's standards. However, when a person is going into this movie by the standards of "Should a believer in Jesus watch this," the entire perspective changes. A question to ask, "Is this film a good witness?" The award-winning author of the novel, Francine Rivers was quoted in an interview. When asked what the goal of this movie was, she responded, "That people will leave the theaters understanding how long-suffering, passionate and wonderful God's love is for each of us." I truly believe the heart behind this film is coming from a place of getting the message out about the love of Jesus. People might watch this film and the Lord can use it regardless of the sexual content. Did the producers and writers do it well, probably not, but God can still use His story of redemption through the film. There is relief in knowing that the Lord can use sinful people with sinful movies to share His perfect gospel.
John 14:6 says, "Jesus said to him, 'I am the way, and the truth, and the life. No one comes to the Father except through me.'"
We are told in Scripture to be all things to all people. (1 Corinthians 9:19-23) However, we are never encouraged to sin against God to be like others. We are told to be in the world and not of the world. (John 15:19 ) Whether or not you personally decide to see this film or not, here are some basic questions to ask before viewing any movie. May God guide you to the best decision for you and whatever that is, may you honor Him in it.
Photo credit: ©Pinnacle Peak/ Redeeming Love the Movie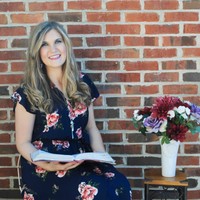 Emma Danzey's mission in life stems from Ephesians 3:20-21, inspiring young women to embrace the extraordinary. One of her greatest joys is to journey with the Lord in His Scriptures. She is wife to Drew and they have been married for over a year. Drew and Emma serve with Upstate CRU college ministry in South Carolina. Emma is an avid writer for Salem Web Network and provides articles on the Bible, life questions, and on the Christian lifestyle. Her article on Interracial Marriage was the number 1 viewed article on Crosswalk for the year 2021. All the glory to the Lord! She has the joy of being the host of Her Many Hats podcast where she explores the many roles that women play while serving One God.
Emma enjoys singing/songwriting, fitness classes, trying new recipes, home makeover shows, and drinking tea! During her ministry career, Emma recorded two worship EP albums, founded and led Polished Conference Ministries, ran the Refined Magazine, and served in music education for early childhood. Currently, she is in the editing stages of her first published book on singleness. Emma also had the privilege of being a national spokesperson for Mukti Mission based out of India. Mukti has been working to restore shattered lives in India for over 120 years. You can view her articles through her blog at emmadanzey.wordpress.com and check out Her Many Hats podcast on Instagram @her_many_hats.