Straight from The Middle: Patricia Heaton on Mother's Day
Laura MacCorkle

Crosswalk.com Senior Editor

2010

4 May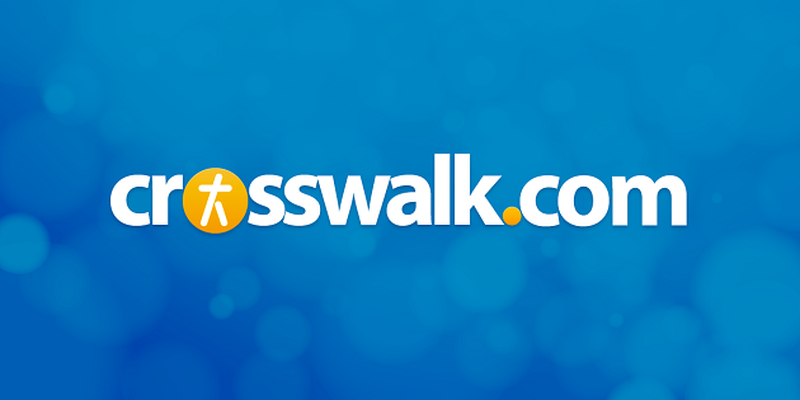 Like Greta Garbo's character in the 1932 black-and-white classic Grand Hotel, award-winning actress Patricia Heaton just wants to be "left alone."

Not all the time, mind you. But definitely on Mother's Day. And that's whether she's playing Frankie Heck—a middle-class, Midwestern mom trying to hold her quirky family together on ABC's hit sitcom The Middle—or at home in real life with her husband and four boys. It's also her best advice to her own family, as well as to others who may be wondering what to do for Mom on Mother's Day.

"Just leave her alone for a day. Just let her sit outside and bring her a glass of iced tea and let her read the newspaper or a book or whatever. Pop your head out every once in a while and say, 'Mom, could I get you something?'"

She laughs while sharing this, but Heaton truly identifies with moms everywhere—including her small-screen persona Frankie—who are being pulled this way and that and are just trying to make sure their families are kept healthy, clothed and fed.

"You know, I really relate to Frankie's parenting style with the fast food and the sort of rushing around and the house being a mess and not being a good cook and everything, because that was the way my mother was when we were growing up."

Heaton experienced this sort of whirlwind lifestyle at the beginning of her parenting days as well.

"When I started having my family, I was also working and there was a point where I had four boys, ages 5 and under. So there was a point where I really didn't have time to cook or clean or do anything. Everything was a mess. So I do relate to the toaster waffles Frankie throws in and the microwave pancakes and bringing home take-out every night. We had that for a while in our house."

But on Mother's Day, life always slows down, Mom gets a bit of a reprieve and she is "queen for the day." Right?

In theory, yes. Although for Frankie, on the May 5, 2010 episode of The Middle (8:30-9:00 p.m., ET on ABC) the struggling housewife finds that the day meant to honor her is more about her family than herself. And when everything turns into a disaster, Frankie then leaves and heads to her mom's house and ends up acting like a child while making her mom wait on her hand and foot.

"Fortunately, we got Marsha Mason to play my mother," says Heaton of the upcoming episode. "You really believe that she's my mom. She's so terrific."

Ironically, Heaton and Mason share a prior "maternal history" of sorts, as both have played the same mother's role in The Goodbye Girl. In the original 1977 film written by Neil Simon, Mason starred on the big screen as Paula McFadden, an ex-Broadway dancer and single mom who eventually finds love again. She won a Golden Globe for this performance and was also nominated for an Academy Award in the same year. In 2004, Heaton starred in the remake which aired on TNT. While the two spoke on the phone at the time that Heaton was preparing for the role, they didn't meet in person until Mason's guest role this year on The Middle.

Heaton, who may be best known for her role as Debra Barone on the Emmy Award-winning television series Everybody Loves Raymond (1996-2005), doesn't give away how the Mother's Day episode will end for Frankie or Frankie's mom, but she does reveal that the message of The Middle is something that real-life moms can be encouraged by as they face the many pressures that come with keeping a family going in the twenty-first century.

"I think that there's this idea that with all the sorts of home-style shows on, Martha Stewart, parenting magazines and all of that stuff—that everything has to be stylish and organic. And you know, really none of that matters. And I think that's one of the messages of The Middle.

"I have so many friends who say, 'I want to leap through my TV screen and just clean that house.' But it's really the time you spend with your family. It's sometimes just about taking a walk or hanging out and watching television together. And I think we all know once you have kids, you know if your kids are healthy and you're healthy … you are golden. That's all that matters."

Today, thankfully life is a little bit calmer in Heaton's household, as her children are growing older.

"Things have gotten to the point where they're very settled down, to the fact that even tonight all four of our boys have plans with their friends," she marvels. "It's the first time it's ever happened in my life. So it's unbelievable."

When asked if her "mom duties" carry over to the set with her on-screen children on The Middle (Charlie McDermott as "Axl, " Eden Sher as "Sue," and Atticus Shaffer as "Brick"), Heaton explains that it works a little differently in that "household."

"It's a hybrid, you know, because they're professionals. It's funny 'cause we're so different generationally that I just assume they know certain movies and books. And they don't. In that way, myself and Neil Flynn, who plays my husband, we feel that we have to educate them on movies from the '50s and music and TV shows. But they're just terrific, terrific kids, and I think one of the blessings of this show, like Raymond, is that everybody has pretty settled, normal personal lives. It's a real wholesome atmosphere on our set, and everyone loves coming to work."

Happy cast, successful show—apparently—as The Middle, which only premiered last fall, has received mostly positive reviews from critics and was quickly picked up for a full season during its second month on air. Earlier this year, the series was renewed for a second full season which will begin airing this fall.

"Even if you have a hit show," explains Heaton, "you know it's going to be over after seven years. So there's no security. That said, every time we get any kind of good news, like a pickup for another year, you kneel down and you kiss the ground. So we're very, very excited. I think we'll have a good, long run—God willing."

Heaton also anticipates some more good projects with the production company she runs with her husband (FourBoys Films which produced the acclaimed film, Amazing Grace), as well as another book that is currently in progress. Her first book, Motherhood and Hollywood: How to Get a Job Like Mine, made the New York Times Bestsellers list.



The Middle airs on Wednesday nights at 8:30-9:00 p.m. ET on the ABC Television Network. Click here for more information.

**This article first published on May 4, 2010.