"The Prince & Me" - Movie Review
Annabelle Robertson

Entertainment Critic

2004

2 Apr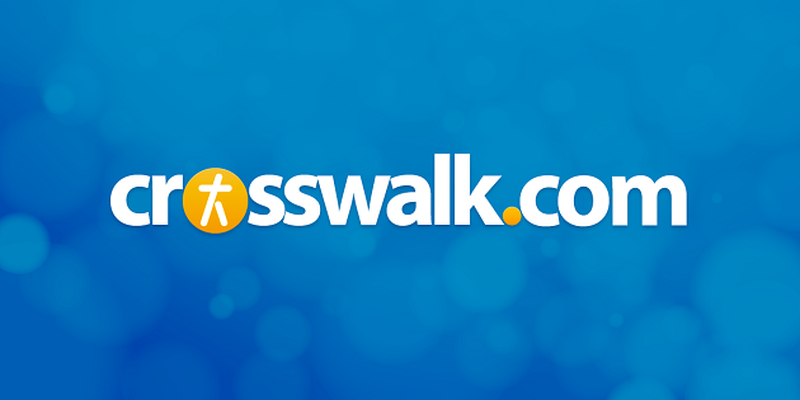 Release Date: April2, 2004
Rating: PG (for sex-related material and language)
Genre: Comedy/Romance
Run Time: 1 hr. 51
Director: Martha Coolidge
Actors: Julia Stiles, Luke Mably, Ben Miller, James Fox and Miranda Richardson
Okay, so it's Cinderella – again. But we all love a good fairy tale. They echo the great myths (unlike Joseph Campbell, I do not include the Bible in that category), with their portrayals of truth, hope, love and the triumph of good over evil. No wonder they're so successful, again and again. This film is no exception.
A pre-med student at the University of Wisconsin, Paige Morgan (Julia Stiles) is well on her way to becoming a doctor with "Doctors Without Borders." Paige wants not to become rich, but to travel the world, helping those in need. Edvard Valdemar (Luke Mably), the Crown Prince of Denmark, is the opposite. Known for his indulgences of fast cars and women, Edvard can't seem to settle down, despite his parents' reminders that he will one day be king.

| | |
| --- | --- |
| OBJECTIONABLE CONTENT: "The Prince & Me" | |
| • = Mild •• = Average ••• = Heavy •••• = Extreme | |
| Adult Themes: | •• |
| Drugs/Alcohol Content: | •• |
| Language/Profanity: | • |
| Sexual Content/Nudity: | •• |
| Violence: | • |
Watching satellite television one day, he is mesmerized by a commercial for a pornographic video called, "The Girls of Wisconsin." In it, beautiful farm girls lift their shirts, Mardi Gras style. The lascivious Edvard announces that he is going to Wisconsin for a semester abroad – even after his parents refuse to pay for his trip (which they do). His butler, Soren (Ben Miller) is instructed to go with him.
Edvard becomes the anonymous Dane "Eddie," then proceeds to make a fool of himself by asking Paige to lift her shirt. The two end up as lab partners, then Eddie runs out of money and lies to get a job in the bar where Julia works, so she is forced to spend time with him. Opposites attract, although in this case, Paige isn't interested until she sees Eddie change, over the course of the semester. He learns to work hard at menial tasks and seems so smitten that other girls are not of interest.
When Paige invites him home to her family's dairy farm for Thanksgiving, she sees a new Eddie – not the least of which is one who can tinker with motors and give her brothers a run at the annual lawn mower race. Soon, the two have professed their love. But the paparazzi are on Eddie's trail. Then news of his father's impending death arrives, and Eddie must return to Denmark to take the throne.
With so many trashy movies out since January (all hiding under the guise of PG-13 rating, I might add), this one took me by surprise. It's good, clean and filled with a positive role model for women – as well as an excellent message about dating and marriage. The language is mild and there is little sex. The little girls in the screening were delighted and made lots of noise, so it's going to be hard to keep them away. Better to discuss the few things that are inappropriate, and why.
For example, Paige's roommate makes a comment about having "slept with a 47-year-old Italian" during her summer vacation. Yikes. The "Girls of Wisconsin" commercial is also disturbing (although it does cover the girls' breasts). Paige and Eddie start throwing off their clothes in an attempt to make love in a public place (the library stacks) before being caught. And a professor makes a comment about "a lover's quarrel" when Soren refuses to leave Edvard alone in class. There is also some drinking (including the girls throwing back shots) and several scenes take place in a bar, but they are of legal age. Parents might also discuss Eddie's lies, and whether it is ethical to pretend to be someone else, in order to find true love.
Although the plot is formulaic, the characters evolve nicely – and the acting is great, not only from Stiles and Mably, but also from James Fox and Natasha Richardson. Ben Miller, as the butler, delights with deadpan wit that is a perfect foil to Mably's Eddie. The humor is cute, with one liners like, "You speak Flemish? There's a country called Flem (phlegm)?" that make fun of Americans. The script also highlights problems like addiction to video games (and the antisocial personality that comes with that); the mistaken perception of America offered abroad, thanks to television; and an inside peak at the strenuous duties of the monarchy.
The reason why this kind of film is so popular is simple, and even the title taps into that. In the heart of every little girl is a dream that someday, a noble prince will awaken her love. Although the wealth is exciting (like the scene in the jewelry vault of the castle), the true heart issue, I believe, is that women want to be taken care of. That doesn't mean we don't ever want to work or provide for our families. Caretaking is so much broader than finances. It's a godly desire, although we must remember that our ultimate provider is in heaven. And thank goodness we'll all get to move into His palace, one day!
Until then, we'll enjoy the earthly fairy tales, remembering that even the most noble princes have flaws. We choose to love them anyway.