The Wildcats Are Growing Up in "High School Musical 3"
Christa Banister

Crosswalk.com Contributing Writer

Updated

Oct 24, 2008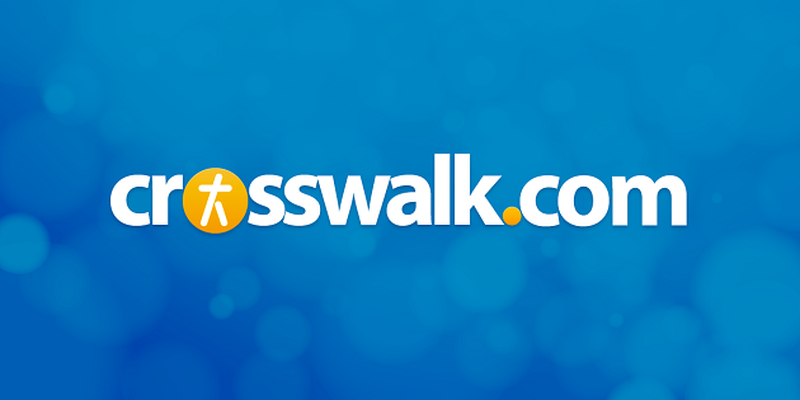 As the parents of thousands and thousands of pre-teens and teens already know, Christmas is officially arriving just shy of two months early this year—October 24—with the release of the final chapter of the wildly successful High School Musical franchise.
This time around, however, the singing, dancing and romancing adventures of Troy (Zac Efron), Gabriella (Vanessa Hudgens), Sharpay (Ashley Tisdale), Chad (Corbin Bleu) and Taylor (Monique Colman) are getting the big screen treatment, which can't help but seriously up the ante for fans who've been eagerly anticipating the Wildcats' senior year.
And make no mistake, the fans of High School Musical, which launched on the Disney Channel back in 2006, are hopelessly devoted. Much like a flashback to Beatlemania in the '60s or the boy band pandemonium of the '90s when Backstreet Boys and 'N SYNC reigned supreme, the recent premiere events for High School Musical 3: Senior Year across the globe have brought out scores of screaming girls—and yeah, plenty of guys, too, who are captivated by the catchy pop songs, relatable high school triumphs and struggles, and yes, the particularly photogenic cast.
In fact, when trying to make sense of the movies' widespread appeal, Efron, whose charismatic onscreen presence has led the editors of several major entertainment mags to christen him "the next big thing," repeatedly credits the fans for the best three years of his life. "What can I say? I'm soaking it all up," says Efron at a recent media event at the Four Seasons hotel in Los Angeles. "It's been a real dream fulfilled for me, and I'm so excited for HSM3 to be in theaters. Sure, all the travel and constant attention can be a little crazy at times, but you won't hear me complaining. I can't thank the fans enough for their support. Seeing them be so excited about what we're doing truly never gets old."
Changing Lives, Breaking Stereotypes
While there's plenty of those trademark dance routines that Efron says "don't leave anything on the dance floor but a pile of sweat" and high school drama that plays out when prom, college prep and big games are all on the horizon, there are some more serious themes that emerge in HSM3.
"For my character, Gabriella, she has always been ruled by her head. But in this movie, the audience sees her kind of torn by her heart and her head," Hudgens says. "She's making tough decisions, trying to figure out what to do with friends, family, her relationship with Troy, school—basically all the stuff that every high school student deals with. When you're in high school, that's the only reality you know, so life outside of those comfortable halls poses all kinds of difficult questions and decisions that forever alter the course of your life."
Aside from the inevitable change that comes with adjusting to post-high school existence, a theme that's prevalent throughout several of the characters' storylines is that your future plans have to be your future plans—not your parents' or even your friends'.
"One of the biggest lessons from the first movie is to break stereotypes. The power forward [of the basketball team] wants to be a pastry chef. The star basketball player wants to be a thespian," says HSM co-producer Don Schain. "The message to children is that you can be whatever you want to be."
Staying true to form by continuing to throw the audience for a curve, even well established characters like Troy haven't exactly got everything all figured out.
"For Troy, he's always been this very average kid going through high school, but now his hidden talents are really starting to emerge," shares Efron. "Troy's got a lot to balance now: his basketball career, a newfound love of singing and acting, and then of course his girl, Gabriella. Now more than ever before, he's wondering what will happen to everyone after high school. And you just don't know."
Yet even with all the questioning, there's still optimism. "Taylor isn't a conflicted character," says HSM writer Peter Barsocchini. "She sees no boundaries to what she can achieve, and she's willing to do the work. We've had thousands of letters from parents who say 'thank you' for having a character who does her homework. She's got her eye on the prize."
Realism and Old-Fashioned Values
Unlike popular teen programming like the recent update of TV's Beverly Hills 90210 or the CW's Gossip Girl, these high school students' experiences aren't heavy on the sex or innuendo, something of which the cast is particularly proud.
"Even their prom has an old-fashioned feel with a waltz being the centerpiece," Hudgens shares. "No one is wearing revealing clothes or trying to be all sexy. There's an innocence there that's a good example for our audience. And being role models, that's really important to us."
And for Hudgens, the HSM experience also gave the home-school graduate an opportunity to experience the defining events of high school. "I've never been to a prom, so through a movie I got to experience my prom. I also never went to graduation, but I got to wear a cap and gown."
Also making the long hours well worth it, was a pervasive sense of family-like closeness with the cast. While "everyone getting along" is the stuff of positive promotion for a film, especially one targeted toward the tween and teen audience, it's difficult to be cynical about the cast's camaraderie when each and every one of them describes the others as "family."
"You can't beat a job where you get to work with your best friends every single day," says Tisdale. "I love each and every one of the people in the movie, and when we were shooting the last scene, that definitely showed because we were all in tears and needed a couple of hours to gain our composure and get our makeup redone. It was a really emotional moment."
Life After High School
Yet with such career-defining experiences under the belts, the principal actors are still eager to venture into new, uncharted territory with more adult roles.
"Like many of the characters in HSM, I struggled to find my place. For a long time, I had no idea I wanted to be an actor," says Efron. "But once I found the thing I love to do so much, I'm excited about what the future holds."
Efron recently wrapped production on two movies. His most recent work was in Richard Linklater film Me and Orson Welles, a fitting role, given that it's an adaptation of the coming-of-age novel by Robert Kaplow. Then in a flick where he gets to flex his comedic chops, Efron plays a 36-year-old in need of a major life change who in Big fashion, wakes up in the body of a high school senior. And if that wasn't enough to keep his day-planner jam-packed, he's also rumored to be starring in a remake of Footloose.
But for those wondering if Efron and Co. will ever return for more of the dancing movies that made them all famous in the first place, well, never say never. According to HSM director Kenny Ortega, more movies are in the works, although the details are yet to be confirmed.
"We just finished this one, so nothing has been finalized yet. There's no script," Ortega shares. "All I know for sure is that it definitely won't be College Musical."
And so the reign of the Wildcats continues. …


Starring Zac Efron, Vanessa Hudgens, Ashley Tisdale, Corbin Bleu and Monique Colman, Walt Disney Pictures' High School Musical 3: Senior Year opens in theaters nationwide on Friday, October 24, 2008.