4 Things Parents Should Know about Peter Rabbit 2: The Runaway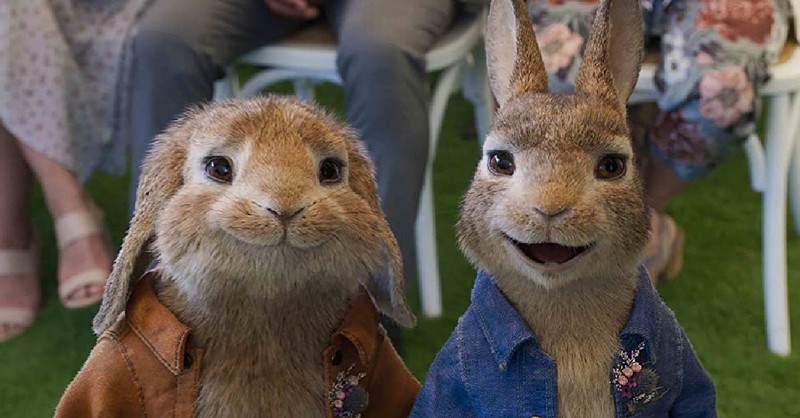 Peter Rabbit is a smart but misunderstood animal.
Yes, he has a reputation for causing chaos wherever he goes. Yes, he often punched and kicked his way in order to steal food.
But that's the past. Peter has changed.
Unfortunately, others don't see Peter as a "new and improved" rabbit. That includes his old nemesis, Mr. McGregor, who still views Peter as a conniving pest – even though Mr. McGregor is now married to Peter's best human friend, Bea.
When Peter performs a good deed by preventing a fox from stealing Mr. McGregor's tomatoes, the latter blames Peter for being a thief.
"He never behaves," Mr. McGregor says. 
Feeling misunderstood, Peter runs away. He even finds a new "family" in an aging rabbit named Barnabas, who is part of a gang of animals who cheat and steal.
Peter has found new friends. But will he find what he needs so badly -- parental love and guidance?
The new movie Peter Rabbit 2: The Runaway (PG) tells the story of Peter and his friends. It's a sequel to the 2018 film Peter Rabbit, which grossed more than $100 million in the U.S. Both are based on characters in the classic Beatrix Potter books.
Here are four things parents should know:
Warning: spoilers.
Photo courtesy: ©Sony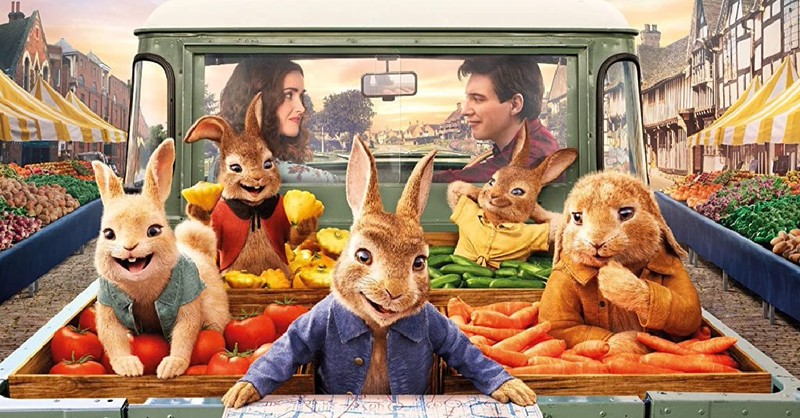 1. It Has Everything You Loved about the First One
Fans of the first Peter Rabbit (2018) likely will enjoy the sequel. Mopsy, Flopsy and Cottontail are back. So is Mrs. Tiggy-Winkle (the hedgehog), Mr. Tod (the fox) and JW Rooster III (the rooster). The film includes the same zany antics (although a bit toned down; see below), a hilarious plot (it may be funnier than its predecessor), and a great ending. For parents who enjoy movies with a positive message, it's a better movie than the 2018 version.
But in Peter Rabbit 2, the characters are older. They've also matured. JW Rooster's chicks, now grown, give him advice. Mr. Tod, who formerly got his kicks by chasing animals, now gets his thrills by running and exercising (even by flipping an old tire). Peter himself is the leader of this more-mature pack.
Photo courtesy: ©Sony
2. It's a Friendlier and Less Violent Peter Rabbit
Count me among the parents who thought the first Peter Rabbit pushed the envelope on the cartoon violence. Peter Rabbit 2 strikes the right balance.
We see Peter and his new friends outwit a rabbit-hating mom (she runs straight into a freezer door and gets champagne sprayed on her face, among other things). We also watch as Peter casually dreams about kicking and bludgeoning Mr. McGregor (the scene lasts only a few seconds). But those are the exceptions.
In Peter Rabbit 2, our hero has turned the page on his wild past.
"I've changed," he says.
His rabbit friends have changed, too. So have all the farm animals.
Peter, though, is tempted to return to his old ways when he meets an older rabbit, Barnabas, who is part of a gang that lies and steals. This gang consists of a few characters from the Beatrix Potter books, including Samuel Whiskers, Tom Kitten and Mittens.
It's a story of temptation that can spark biblical discussions for Christian families.
Photo courtesy: ©Sony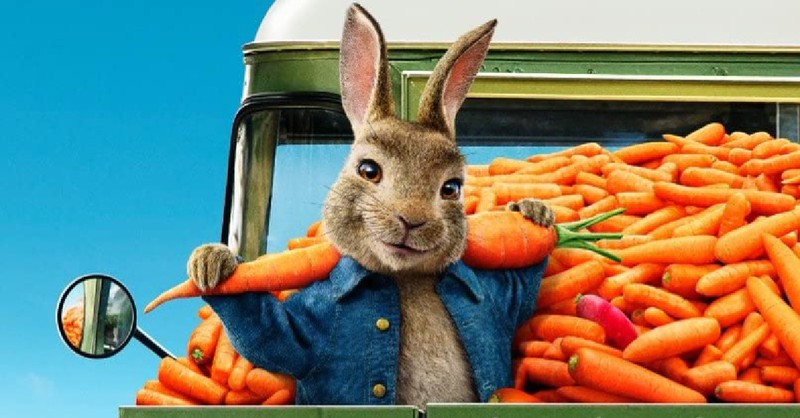 3. It Has Plenty of Well-Known Voices (and Faces)
James Corden returns as the voice of Peter Rabbit, while Margot Robbie (The Legend of Tarzan, Suicide Squad) and Elizabeth Debicki (Tenet, Guardians of the Galaxy) are back as the voices of Flopsy and Mopsy, respectively. Robbie also narrates the film. Cottontail, though, is no longer voiced by Daisy Ridley (The Force Awakens), who was replaced by Aimee Horne (Love Is Now).
The most prominent new on-screen face is David Oyelowo, a Primetime Emmy-nominated actor who is well-known for his roles in Selma and Nightingale. In Peter Rabbit 2, Oyelowo perfectly portrays a charismatic but greedy publisher, Nigel, who tries enticing Bea with the promise of fame and fortune if she makes her characters more modern and exciting (such as by placing them in outer space). In one of the film's highlights, he spars in a playful boxing match with Mr. McGregor, who was too prideful to admit he had never fought in the ring.
Domhnall Gleeson and Rose Byrne return as Mr. McGregor and Bea.
Photo courtesy: ©Sony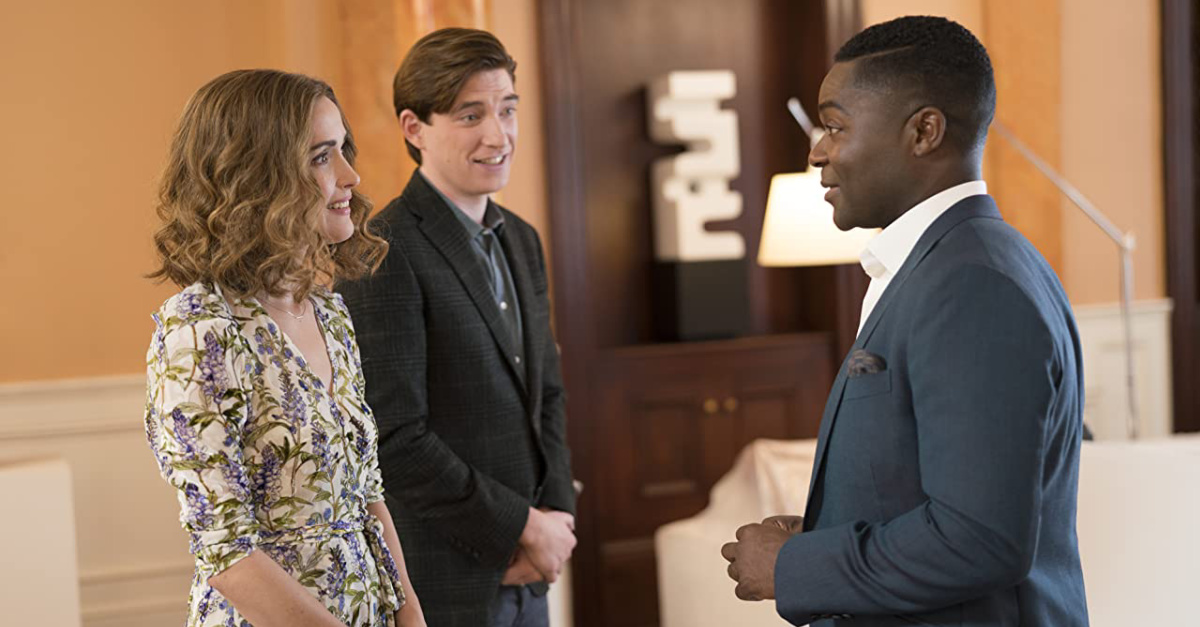 4. It Urges Us to Be Ourselves
Like its predecessor, Peter Rabbit 2 is a movie about the importance of family. Peter runs away from Mr. McGregor and Bea, longing for a loving "mom and dad" who understand him (Mr. McGregor, of course, is the character who is most at fault). He finds this new "family" in Barnabas' gang, although it doesn't have the unconditional love and values he craves.
The film promotes fatherhood. Peter and Mr. McGregor each grew up without a father, and the latter pledges to be the dad Peter never had.
It also includes messages about redemption (between Peter and his old family) and the dangers of commercialization (Nigel's attempts to ruin a classic are both comical and true to real-life).
It teaches us that people can change for the better -- a message straight from the gospel.
At its core, though, Peter Rabbit 2 is a film about self-identity and being true to yourself. Bea is tempted to trade her dreams for millions of dollars. Peter is tempted to become someone he is not so that he will be accepted into Barnabas' fellowship.
Scripture, of course, has a lot to say on the subject. Yes, we are to be content in our own skin. Mostly, though, we are to strive to be the person God wants us to be. Our self-identity is found in Christ – not others.
That's a topic worth discussing on the drive home.
Rated PG for some rude humor and action. (It includes cartoon violence but no coarse language or sexuality.)
Entertainment rating: 4 out of 5 stars.
Family-friendly rating: 4.5 out of 5 stars.
Photo courtesy: ©Sony
---