4 Things Parents Should Know about Sonic the Hedgehog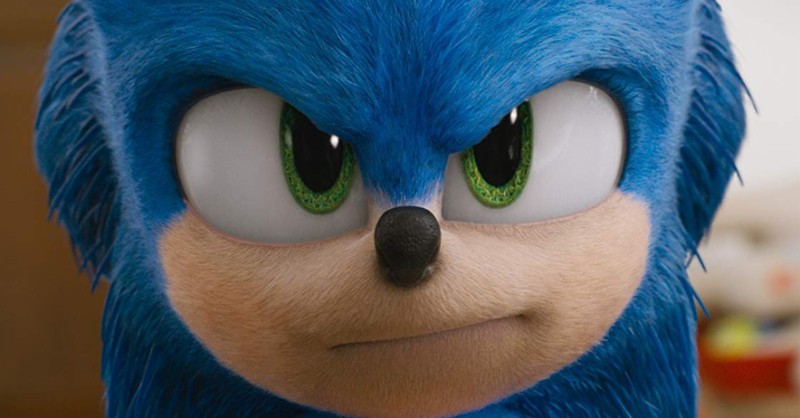 Sonic is a faster-than-lightning, lovable blue hedgehog with an extraordinary ability to hide.
That's what happens when you can speed across the land at 300 mph and dart around corners quicker than the eye.
This other-worldly power, though, has a price: Sonic is lonely.
He traveled to Earth long ago from another planet and hasn't seen his friends or family since. And because he's so fast, no one in Green Hills, Mont. – his hometown – knows he exists.
"I really am alone. All alone. Forever," a dejected Sonic says.
Sad and angry about his situation, Sonic lets off steam by racing around a baseball diamond dozens and dozens of times. That creates an energy surge that shuts off the electricity in Green Hills and the surrounding region, and that, in turn, gets the U.S government involved.
The government, believing it was an act of terrorism, sends an eccentric scientist known as Ivo Robotnik to the region. Robotnik finds a footprint and then a blue quill. But will he find Sonic?
The new film Sonic the Hedgehog (PG) follows Sonic as he befriends the local sheriff, Tom Wachowski, and searches for safety and a path back across the universe. It stars Ben Schwartz (DuckTales) as the voice of Sonic, Jim Carrey (How the Grinch Stole Christmas, Mr. Popper's Penguins) as Robotnik, and James Marsden (X-Men) as Wachowski.
Here are four things parents should know:


1. It's Based on a Video Game Franchise
If you grew up in the early 90s, then you likely remember the famous Sonic the Hedgehog video game on the "16-bit" Sega Genesis, which employed cartridges, not discs. (The game and the system often were paired together.) The video game hedgehog could run fast but could travel supersonic speeds by rolling. This video game Sonic has gone through several iterations since then – and is still popular on today's platforms – but has never had a movie of his own.
Although Sonic himself wasn't from another planet in the video game – at least, we weren't told he was – he is an alien in the film. The movie's opening scene shows Sonic growing up in another part of the universe but teleported to Earth for his safety. (He and his family travel through the cosmos via magical rings that look like wedding bands.)
Photo courtesy: ©Paramount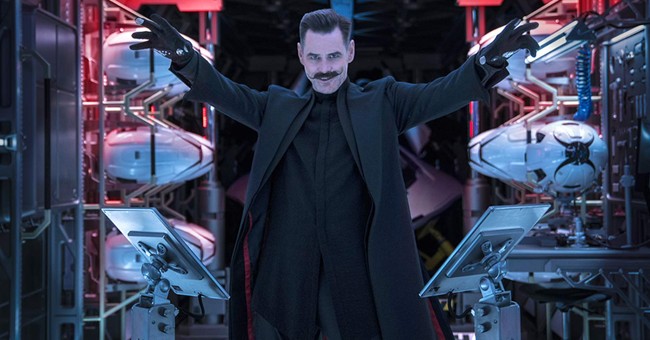 2. It's Faster-than-Lightning Fun
The film places a CGI Sonic in a live-action world. It works well, even if the violence is a little more realistic than seen in animated movies.
Sonic plays table tennis by himself. (He always wins.) He races through a Montana highway speed trap without getting caught. (The sheriff's speed gun clocks him at 300 mph.) He travels from his Montana town to the Pacific Ocean and back – all within five seconds. (He's covered in seaweed when he returns.) A man known as "Crazy Carl" is the only person in Green Hills, Mont., who thinks Sonic exists, but no one believes him. (Carl unsuccessfully sets foothold traps.)
Sonic is faster than the speed of sound and, apparently, the speed of light. This speed comes in handy during a bar fight, when a few mean guys confront him and Sheriff Wachowski. Although the sheriff tries to defuse the situation, Sonic escalates it, knowing his speedy powers can help him come out on top. (Besides, "starting a bar fight" was on his bucket list.) Within a split second, Sonic races around the bar, ties everyone up, and escapes.
Photo courtesy: ©Paramount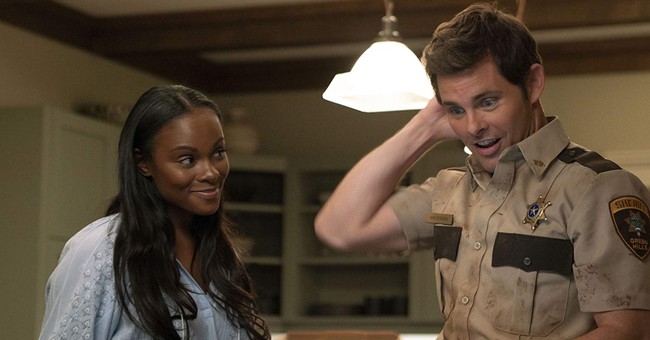 3. It Spotlights Friendship
Sonic has extraordinary powers – yes – but he's also lonely. He misses his friends and family from his home planet. On Earth, no one even knows he exists.
He's crossed everything off his bucket list, but one item remains: "Make a real friend."
Sonic the Hedgehog has plenty of fun and laughs, but at its core it's a movie about loneliness and friendship. Sonic needs a friend. Fortunately for him, Sheriff Wachowski – who is married but has no children – has the time to be one. Wachowski does what it takes to be a friend. He places himself last and others first.
The movie teaches us the importance of friendship, but more importantly, it encourages us to reach out to those who are hurting. It's a message straight out of Scripture. After all, God designed us to be social creatures – to encourage one another and to build one another up.
The movie also has a good message about contentment. The sheriff's goal is to work in the big city. He doesn't realize the blessings he has back home. Sonic helps him see what he truly has.
Photo courtesy: ©Paramount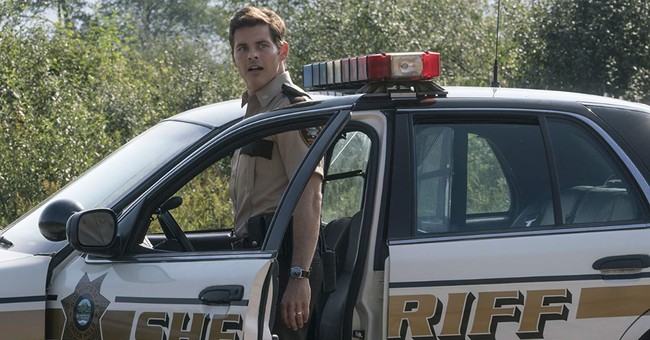 4. It's Full of PG Content
Of course, it's rated PG, but the live-action violence seems a little more troublesome compared to its animated cousins. A bar fight includes at least a dozen punches to the face. The film includes a few more punches and explosions elsewhere, too. Dr. Robotnik, of course, is trying to kill Sonic.
Then there's the language. It's not significant for a PG film, but it might be too much for some families. OMG (5), h-lla (1) and h-ll (1) are combined with a few other words: butt (2), fart (2), sucks (1), gosh (1), jerk (1) and stupid (1). (Robotnik says most of the bad words, while Sonic says an OMG.)
The sheriff's sister-in-law, who doesn't like Wachowski, wants them to get a "D-I-V-O-R-C-E." His wife also asks him if he has a "dating app" on his phone. (Despite this, Wachowski and his wife have a loving relationship.)
But if you can ignore these few speed bumps, then Sonic the Hedgehog is an entertaining ride.
The film also includes a mid-credit scene. Get ready for a sequel.
Rated PG for action, some violence, rude humor and brief mild language.
Entertainment rating: 4 out of 5 stars.
Family-friendly rating: 4 out of 5 stars.
Photo courtesy: ©Paramount
---
Michael Foust has covered the intersection of faith and news for 20 years. His stories have appeared in Baptist Press, Christianity Today, The Christian Post, the Leaf-Chronicle, the Toronto Star and the Knoxville News-Sentinel.