4 Things Parents Should Know About UglyDolls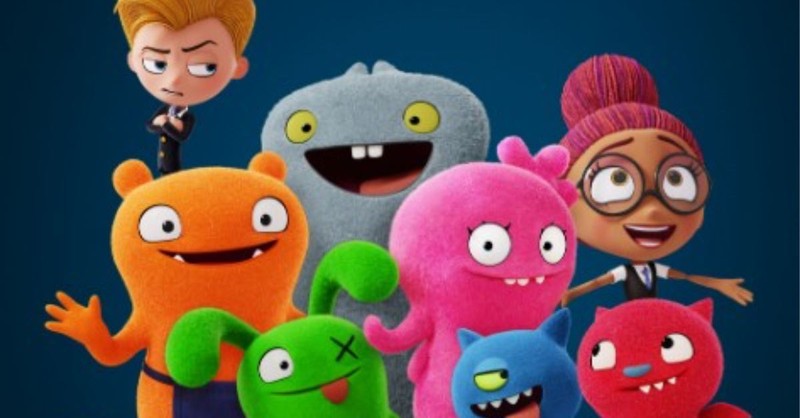 Moxy is a strange-looking doll living in an even-stranger world.
Her home is Uglyville, a place where teddy bears and other stuffed animals go live when their appearance isn't perfect. Moxy has three teeth, almost no hair and (apparently) multiple appendages.
But she's beautiful where it counts: on the inside. She's filled with joy and cheer. She's bubbly. The citizens of Uglyville love her.
Moxy, though, has a streak of adventure. She wants to discover the real world – you know, what it's like outside the walls of Uglyville.
So one day she and her friends scale Uglyville's border, travel down a pipe, and land in another city. It's the Institute of Perfection, a place where every toy looks flawless.
"We will help you grow from pretty to perfect," a voice tells the citizens.
Moxy thinks she fits in, but soon, the ego-centric leader of of city, Lou, tells Moxy and her friends to leave. She refuses.
"We're not going anywhere," she tells him. "...We're just as lovable as you."
The animated film UglyDolls (PG) opens this weekend, telling the story of a doll who explores the true definition of beauty.
Here are four things parents should know:
Photo courtesy: STX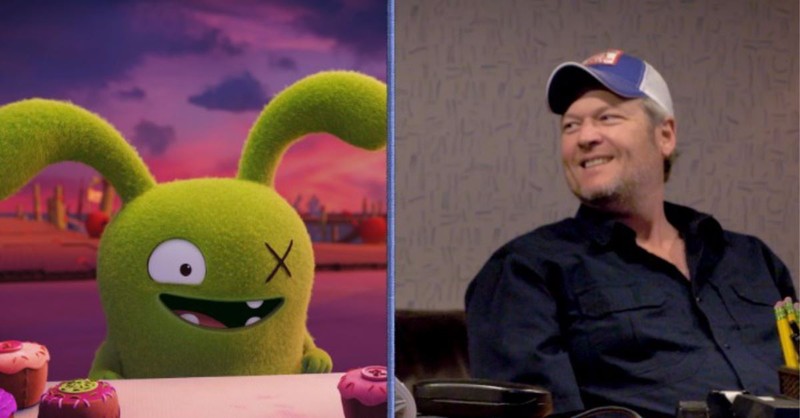 1. It's a Musical
What else would you expect with the voice talents of Kelly Clarkson (who voices Moxy), Nick Jonas (Lou), Blake Shelton (Ox) and Janelle Monáe (Mandy)? A few of the songs – like Clarkson's Couldn't Be Better and Broken & Beautiful– are worth a turn-up-the-volume second listen. Others, though, aren't so memorable. 
The film also stars rapper/actor Ice-T (Peggy), comedian Gabriel Iglesias (Babo) and comedian Wanda Sykes (Wage).
Photo courtesy: STX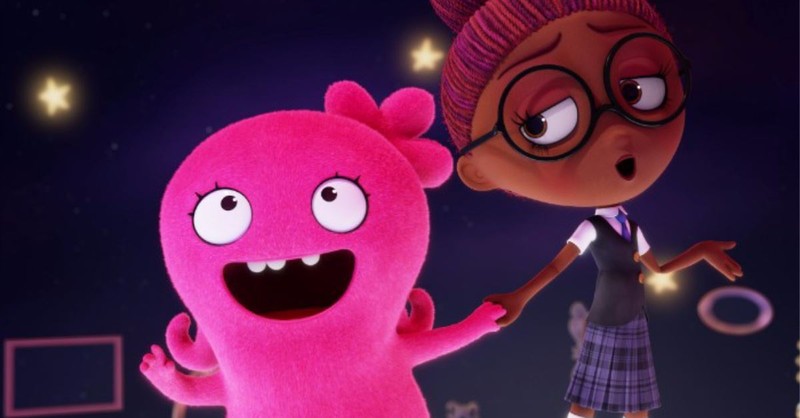 2. It's Based on a Toy Line
The film gets its name from the UglyDolls plush toys that were first sold in 2001. They look monster-ish or even alien-like, with big eyes, only a handful of teeth and odd-shaped bodies. The goal of the toy line is to "celebrate the weirdness in all of us" – to redefine "ugly." That happens in the film's Uglyville, where ugly is a good word. The citizens of that town want to be ugly. 
The toys and the movie, though, put me in an awkward spot. In my home and among my young children, "ugly" is a bad word in describing appearance. But I did take my 7-year-old daughter to the film, and she enjoyed it.
Photo courtesy: STX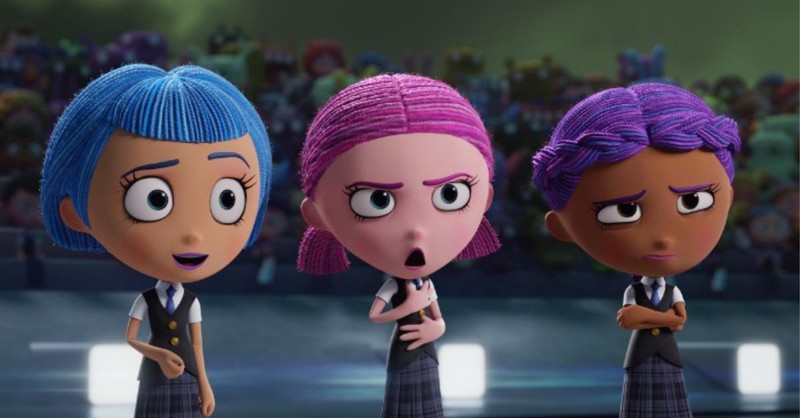 3. It's PG… With G Content
UglyDolls is rated PG for thematic elements and brief action, but its content is mostly G-rated. There is no language (apart from a few "goshs," a "butt" and the phrase "oh my doll"). It has no sexuality. And the violence and disturbing content is minimal. (We see the dolls get stuck on a recycling center conveyor belt and nearly eaten by a machine. We also see one of the dolls punch and kick the antagonist Lou.)
Photo courtesy: STX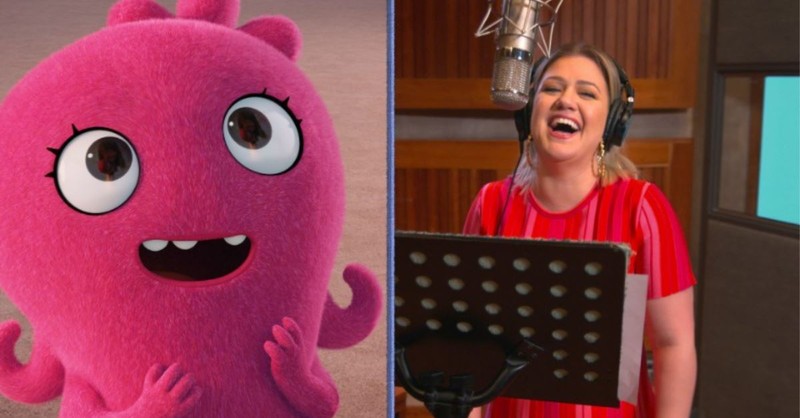 4. It Has a Solid Message about Beauty
Yes, it's called UglyDolls, but the film has solid lessons about beauty and perfection that our Instagram-crazed society needs to hear. Among them: Beauty isn't based on appearance. Perfection isn't achievable. No one is perfect. Strive to be beautiful on the inside. Moxy is the spokesperson for this message. "Our flaws make us who we are," she says. And: "It's our differences that make us shine." 
Director Kelly Asbury says the Institute of Perfection represents the "unattainable." 
"I hope that people when they leave this movie, the next time they look in the mirror they'll give themselves a break," Asbury told Crosswalk. "And they let themselves sort of be who they are. Don't worry so much about what's on the outside, but really consider what's on the inside. 
"And then, go out there and give the rest of the world a break. Don't worry so much about what people look like. Learn a little more about what they are like. Find out what's inside." 
Christian parents can build on this message with a few biblical principles: We are valued because we were made in God's image. Our identity is in Christ. Each day, I remind my daughter that God's definition of beauty is "to love God and to love others." 
The movie's worldview does have a few hiccups. Moxy tells the other dolls: "You define yourself. You and no one else." She later says: "We found our own truth." Is she referencing different definitions of beauty or – you know – truth? Either way, God defines truth. It may be worth a discussion on the ride home.
Entertainment rating: 2.5 out of 5 stars. 
Family-friendly rating: 4.5 out of 5 stars.
UglyDolls is rated PG for thematic elements and brief action. 
Michael Foust is a freelance writer. Visit his blog, MichaelFoust.com.
Photo courtesy: STX
---