4 Things to Know about A Week Away, Netflix's Inspiring Faith-Based Musical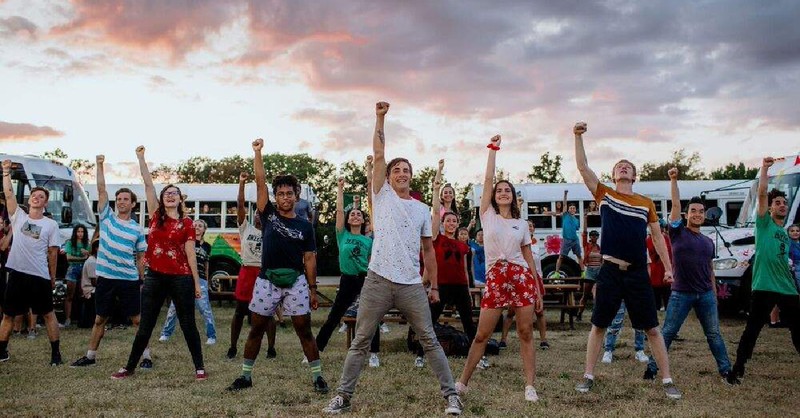 Will is an independent teenage boy who is in dire need of a course correction before it's too late.
For the past six years, he's been in 22 homes and six schools as part of the foster system – and now he's on his way to "juvie" thanks to his theft of a police car.
"I will change. For real this time," he tells a caseworker, begging for another chance.
Sadly, though, Will may have run out of time.
But then a generous woman named Kristin and her teenage son George make a deal with the caseworker. They will take Will to summer youth camp – a controlled environment that could help him mature – if he agrees to keep his nose out of trouble. In return, he'll avoid juvenile detention.
Will reluctantly agrees, although he soon has regrets.
"You didn't tell me this was church camp," Will tells George.
He also isn't crazy about all the camp's rules.
Yet Will's outlook on the camp changes again when he spots a girl his age who catches his eye. Her name is Avery -- and he intends to get to know her better.
It's all part of the new Netflix faith-based musical A Week Away (TV-PG), which follows the story of Will as he searches not only for romance but also for the meaning of life.
Here are four things you should know:
Photo courtesy: ©Netflix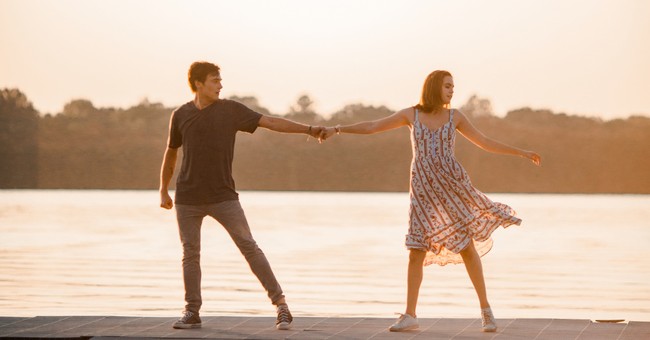 1. It Stars Well-Known Talent
You'll likely recognize several faces in A Week Away from mainstream movies and television shows. Kevin Quinn (Disney's Bunk'd, A Christmas Love Story) and Bailee Madison (Bridge to Terabithia, Good Witch) star in the lead roles as Will and Avery. Sherri Shepherd (30 Rock, Mr. Iglesias) plays the camp counselor, while David Koechner (Get Smart, Anchorman series) plays the camp owner. All four are outstanding. Newcomers Kat Conner Sterling and Jahbril Cook are strong, too, as the somewhat nerdy and introverted Presley and George.
Faith films often are criticized for their acting, but in A Week Away, acting is a strength.
Photo courtesy: ©Netflix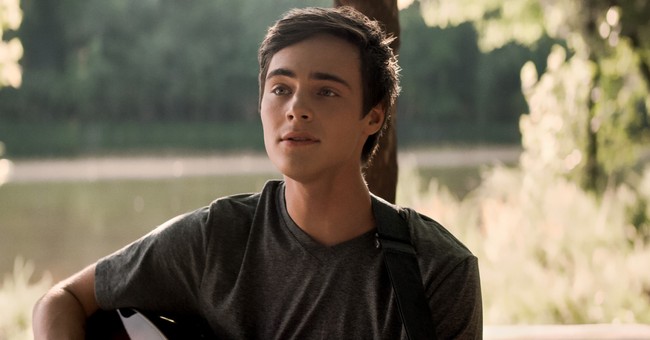 2. It's Excellent … and Disney-like
A Week Away is one of the best inspiring films you'll ever watch – especially if you turn up the volume and fully appreciate the music (that's what I did). The songs are catchy and timeless, the choreography is fun and family-friendly, and the story is entertaining – while aiming directly at your soul. It's a movie I didn't expect to fall for … but did.
It breaks new ground as the first major faith-based musical for teens. But even though A Week Away didn't have a massive budget like the better-known Disney teen musicals, the on-screen product is, nevertheless, Disney-like. Similar to any good musical, it's a film your children and family will want to watch again and again, singing long after the credits roll. There are no cheesy moments.
Adam Watts, who wrote music for several High School Musical titles, wrote the music for A Week Away, while Melena Rounis, who has worked in the dance profession for more than 20 years, served as choreographer.
The concept for A Week Away originated with Alan Powell (Like Arrows, The Song), who co-wrote it and co-produced it.
The film includes new versions of well-known tunes from Steven Curtis Chapman, Michael W. Smith, Amy Grant and For King and Country. Watts told Crosswalk he wanted the music to sound "timeless."
Powell said he got the idea for the movie while listening to a song from High School Musical – a song, ironically, that Watts wrote. Powell said he thought to himself, "man, there should be one of these in the faith-based market."
Photo courtesy: ©Netflix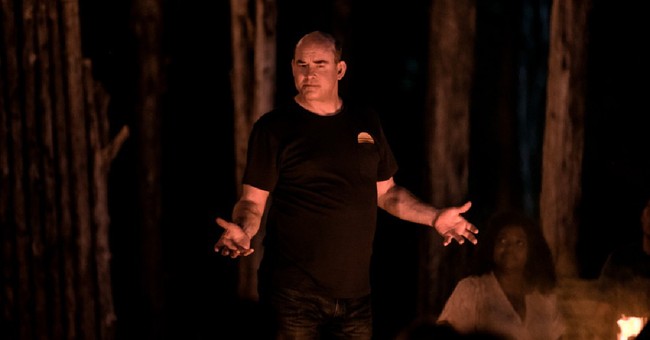 3. It's Gospel-Centric
A Week Away makes you want to sing and dance – yes – but it also contains plenty of gospel-centric moments. That's because the movie's core message of redemption is at the heart of Scripture.
Will -- a teenage boy with a troubled past and a grim future – desperately needs to turn his life around before it's too late. He finds the hope he needs at Camp Aweegaway, which is so named because campers are only a "week away" from a spiritual experience that can change "everything," Will is told.
Will, though, continues to hide who he is, concocting a story and telling others that he comes from a stable home and is visiting the camp with his "cousin," George. But even when the truth comes out – and everyone learns of his past, which includes theft – the campers embrace him. They put the gospel into action.
The film's spiritual high point takes place around a campfire at night, when Avery quotes Jeremiah 29:11 and begins singing Awesome God. Soon, Will joins in and the two launch into a medley that includes For King and Country's God Only Knows: "God only knows what you've been through. … There's a kind of love that God only knows."
The message in A Week Away is powerful because it's universal: Everyone needs redemption. Everyone needs a second chance.
Photo courtesy: ©Netflix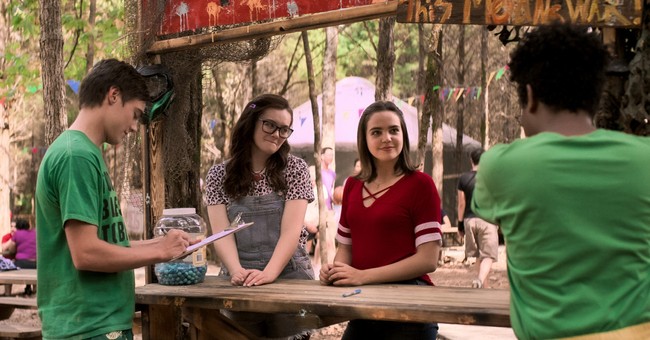 4. It's What Today's Teens Need
A Week Away is a movie that today's social media-craved teens desperately need, partially because it's filled with inspiring counter-cultural themes that feed the soul.
It promotes forgiveness, redemption and second chances – ideals rejected by today's unforgiving cancel culture. It encourages teens to embrace their God-given qualities and talents – rather than constantly striving to be someone else, as Instagram and Tik Tok encourage. It even (implicitly) promotes abstinence – a biblical model rejected by nearly every corner of society, from Hollywood to the Grammys.
It's a family-friendly movie that parents and teens – as well as church youth groups – can watch together and discuss. (See below for content details.)
"I made this for my daughters," Powell told Crosswalk. "And I wanted them to know that they are good enough, that they're beautiful. They're wonderful just the way they are."
A Week Away, he said, is "a story about a kid who needed to learn that, and hopefully by the end of the movie is on his way to beginning to understand that reality."
Entertainment rating: 5 out of 5 stars
Family-friendly rating: 4.5 out of 5 stars
A Week Away is rated PG. Content details: violence (none), coarse language (none), sexuality (none). The film includes one scene of teens briefly kissing.
Photo courtesy: ©Netflix
---
Michael Foust has covered the intersection of faith and news for 20 years. His stories have appeared in Baptist Press, Christianity Today, The Christian Post, the Leaf-Chronicle, the Toronto Star and the Knoxville News-Sentinel.