4 Things to Know about Father Stu, Mark Wahlberg's Faith-Centric Film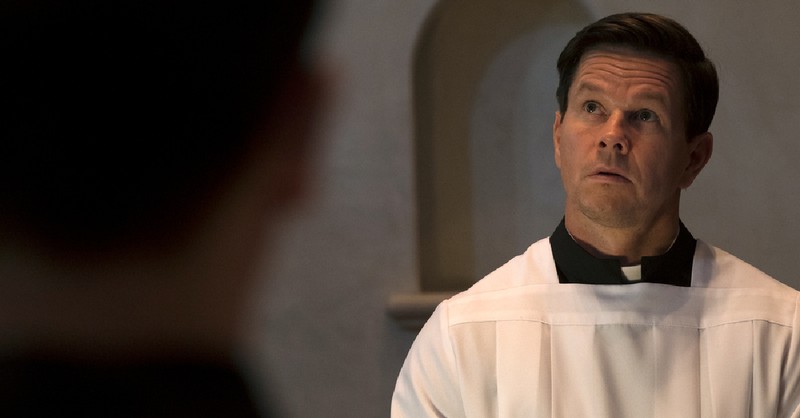 Stuart is a rough-around-the-edges young man from a troubled home who is searching for purpose in life.
His promising boxing career ended when he suffered a major injury. His not-so-promising Hollywood career barely got off the ground.
As he sees it, God is working against him.
But then a young woman catches Stuart's eye. She's different from the rest. She's full of joy. She's full of peace. She also attends the local Catholic church, where she is heavily involved in volunteer work.
Stuart dabbles in religion in order to win her approval.
Still, it's all for show – that is, until a life-changing tragedy nearly kills him.
Believing God spared his life, Stuart gets serious with God.
"I think God saw something in you worth saving," a friend tells him.
Stuart decides to become a priest. Will he stick with it – or will he abandon the idea like so many other fads he's tried?
The new movie Father Stu (R) tells the story of Stuart and stars Mark Wahlberg in the lead role and Mel Gibson as his father.
Here are four things you should know about it:
Photo courtesy: ©Sony, used with permission.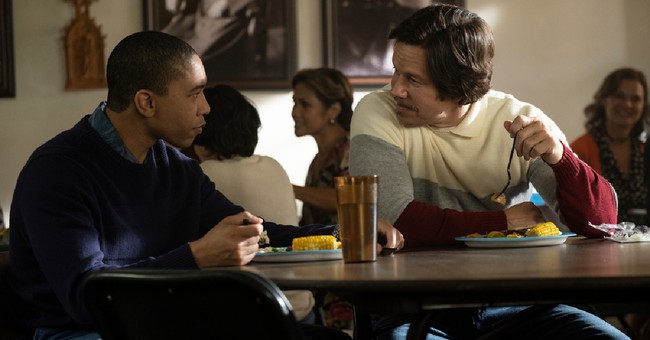 1. It's Based on a True Story
Father Stu is based on the life story of Stuart Long, who was born in 1963 and developed a muscular physique as a teenager and young man, winning the 1985 Golden Gloves heavyweight boxing title in Montana and finishing as runner-up in 1986. Jaw surgery shortened his boxing career, so he moved to Los Angeles and gave the entertainment industry a try. But a motorcycle accident – he was run over and nearly killed – changed the direction of his life. Long began exploring religion and became Catholic. He then went to seminary to become a priest. He was ordained in 2007.
A rare autoimmune muscle disorder – inclusion body myositis – cut his life short. He spent the final years of his life at an assisted-living facility, where he continued his duties as a priest, according to his obituary. He died at age 50.
Wahlberg, who financed and produced the movie, learned about the story of Long during a dinner with two priests. Wahlberg is Catholic.
"I knew I had to make the movie. This was my calling," Wahlberg told Crosswalk.
Photo courtesy: ©Sony, used with permission.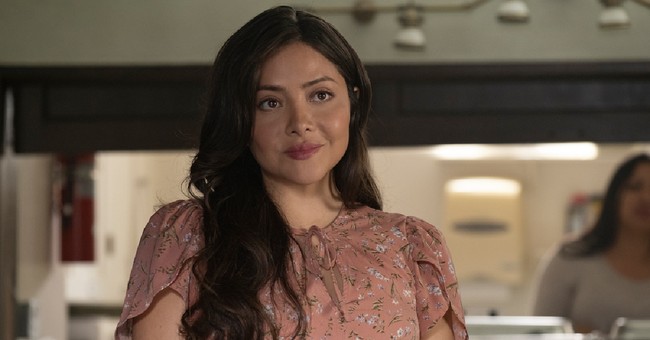 2. It's a Powerful Tale about Second Chances, Perseverance and Purpose
Father Stu is a gripping story that has lessons for everyone in the audience – Catholics and Protestants alike. It's sad, tragic, inspiring and funny – all at the same time – with lessons on second chances, persevering during trials, and finding purpose amidst tragedy.
Raised in a rough home, Long, as a child, rarely receives encouragement and is even told by his father that he's only good at eating peanut butter. His boxing career appears to be his ticket to success, but when an injury ends his career, he grows bitter and depressed. He drinks to cover his pain. ("God ain't got time for me, I ain't got time for him," he says.) Quick-tempered, he often gets into fights. During one late-night rage, he even punches a statue of Jesus.
God, though, has other plans for him.
Long finds his purpose in the priesthood.
Told that he shouldn't become a priest because he has a criminal record, Long responds: Matthew, Augustine and Francis were troubled souls before they were reformed.
Told that he will regret his decision, he responds, "All these years, I was looking for the wrong father's approval."
His mom tells him that Jesus is a "fairy tale." Yet by the end of the film – thanks to his example – she and her husband have reconciled and are in church.
Even when he develops a muscle disorder that prevents him from walking, he stays true to his faith. "Our outer nature is wasting away, but our inner nature is being renewed every day." His disorder, he says, is a "momentary affliction" preparing him for "eternal glory." His disorder, he says, is helping him to be "close to Christ."
Photo courtesy: ©Sony, used with permission.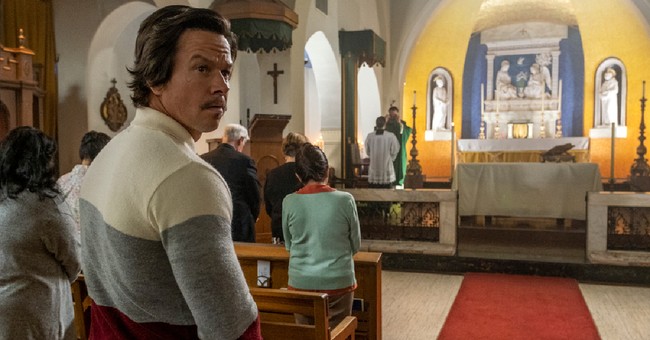 3. It Required Mark Wahlberg to Gain 30 Pounds
Wahlberg wanted Father Stu to be as real-to-life as possible, beginning with his character, who is transformed on-screen from a buff-looking boxer to a middle-aged man who is dying of a rare muscle disease. Just like the real Stuart Long, Wahlberg gained weight – about 30 pounds, to be exact.
"After day one [of] shooting the boxing [scenes], I started eating 7,000 calories a day for the first two weeks," he told Crosswalk. "And then the final four weeks, I was eating 11,000 calories a day."
The transformation was important, Wahlberg said, in order to properly represent Long.
"So much of what he did revolved around his physicality – and then to see him lose all of that – but yet really gain his strength when he found his calling was really powerful."
Wahlberg, 50, said of the weight: "I'm still feeling it to this day. I did quite a number on myself at my age eating that much."
Photo courtesy: ©Sony, used with permission.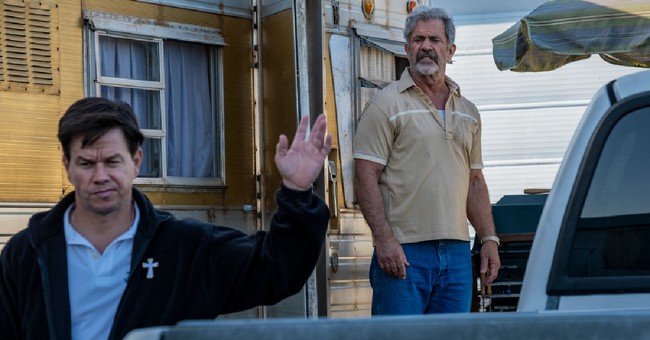 4. It's Rough and Raw
This is not your typical movie about faith. Father Stu is rated R for "language throughout" and includes quite a bit of coarse language, including more than 30 f-bombs. It's rough and raw, much like Stuart Long's early life.
The movie is the result of Wahlberg's desire to make more "meaningful" and "fulfilling" films. Although it can be categorized as faith-based, he said, it "has something that a lot of faith-based movies don't have, which is just really super-high-quality filmmaking, storytelling, actors – and edge, in a very kind of raw way that people aren't used to seeing."
He wants to make more films in the faith-based genre.
"I'm hoping that lots of stories will come to me," Wahlberg said. "And, even if it's people that … want to write them, direct them, star in them – that I can help them get that made. I'm certainly going to spend a lot more time, effort, energy and resources making more faith-based content for film and television in long-form and short-form. So that's definitely something that we're working on as we speak."
Father Stu is rough, yes, but it's also excellent, with a powerful script and the actors and filmmakers needed to make it soar. It's one of the best films of the year.
Father Stu is rated R for language throughout.
Entertainment rating: 4 out of 5 stars
Family-friendly rating: 1 out of 5 stars
Photo courtesy: ©Sony, used with permission.
---
Michael Foust has covered the intersection of faith and news for 20 years. His stories have appeared in Baptist Press, Christianity Today, The Christian Post, the Leaf-Chronicle, the Toronto Star and the Knoxville News-Sentinel.