4 Things to Know about Finding You, the Rom-Com That's Family-Friendly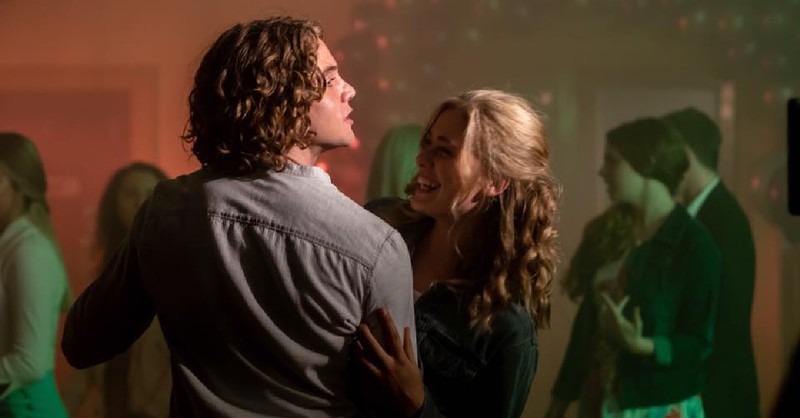 Finley Sinclair is a young American woman with a bright future and a talent for playing the violin.
Unfortunately, though, the professors at the prestigious music school she wants to attend don't see it that way. When she auditions, they send her away.
Facing a fork in the road of life, Finley opts to travel to Ireland to study for a semester and consider her future.
But her goals are quickly derailed when she meets a young man her age who just happens to be one of the world's most famous movie heartthrobs: actor Beckett Rush.
Beckett is filming his latest project in Ireland. He's also staying at the same small-town bed and breakfast where Finley is staying.
Still, Finley is not impressed.
"I know your type," she tells him.
Soon, though, the two start to bond. Beckett is attracted to her indifference to him. She is attracted to his kindness and charm. Will this unlikely duo find true romance?
The new movie Finding You (PG) tells the story of Finley and Beckett, as the two hit it off but then run into a major roadblock: Beckett's father, who believes his son should be dating someone more famous – such as his co-star, Taylor.
Here are four things you should know about Finding You:
Photo courtesy: ©Red Sky Studios
1. It's a Fun, Family-Friendly Romance
Finding You is one of the best romantic comedies of 2021. It's funny, charming and innocent. Rose Reid (I'm Not Ashamed, The World We Make) and Jedidiah Goodacre (Chilling Adventures of Sabrina) are perfect in the lead roles. The scenic Ireland landscape is the icing on the cake.
Thankfully, Finding You also is family-friendly. It includes only minor language (details below), no violence, and no sexuality. Even better: It promotes chastity. Becket and Finley do kiss a couple of times, but they also go their separate ways after dates. (On one occasion, late at night, after playing and singing at a pub, they walk back to their respective rooms at the bed and breakfast.)
It's the type of romantic comedy you don't care if your teen daughters watch.
Finding You is rated PG. "[That's] great, because it just means that young people can enjoy it," director Brian Baugh told Crosswalk. "... We were just really trying to tell an authentic story and just not put up too many blocks to a large audience and a large demographic."
Photo courtesy: ©Red Sky Studios
2. It's Faith-Centric
Finding You isn't a Christian movie or even a faith-based one, yet it has a faith element that's central to the plot. Early in the film, Finley is given a book of drawings her late brother made while he was visiting Ireland. One of the drawings is a large, picturesque Celtic cross, with "Finley" written at the bottom.
Finley wants to visit the same location in Ireland her brother visited, believing it might have special meaning for her life. But it won't be easy to find: Thousands of such crosses line the Ireland landscape.
Finley also is comforted by a Bible verse, Deuteronomy 31:8 ("The Lord Himself goes before you. And will be with you. He will never leave you. Nor forsake you. Do not be afraid").
Baugh, who wrote the screenplay, said he was searching for a verse that would comfort Finley.
"We were really laser-focused on this journey of a family going through a tragedy and then feeling abandoned during these difficult [times] that she faced," Baugh told Crosswalk.
Photo courtesy: ©Red Sky Studios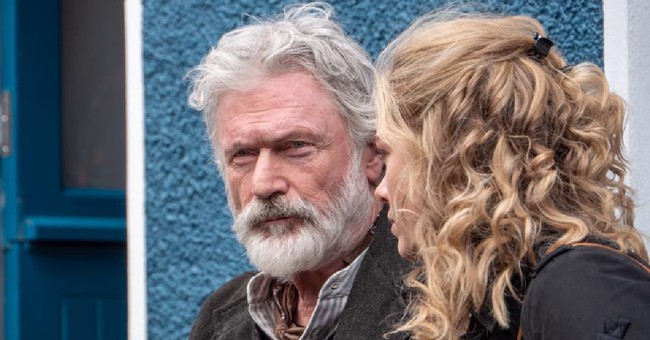 3. It's Based on a Novel
Finding You is based on a 2011 novel, There You'll Find Me, written by author Jenny B. Jones and published by Thomas Nelson, a Christian publisher. (Finley, the primary character, had been introduced in an earlier book, Save the Date.)
Baugh, the director, also helmed I'm Not Ashamed, the 2016 film about teenager Rachel Scott, a Christian who was the first victim of the Columbine High School mass shooting.
"After more serious fare like I'm Not Ashamed, I was really looking for something that was full of joy and didn't have a big tragic hurdle in it," Baugh told Crosswalk. "Every movie is gonna be about some sort of conflict. But I was just looking for something that would just be really, really, super fun for audiences. And I was really drawn to the music and the fact of exploring Ireland and these interesting characters, and even exploring this world of fame and movie stars."
Photo courtesy: ©Red Sky Studios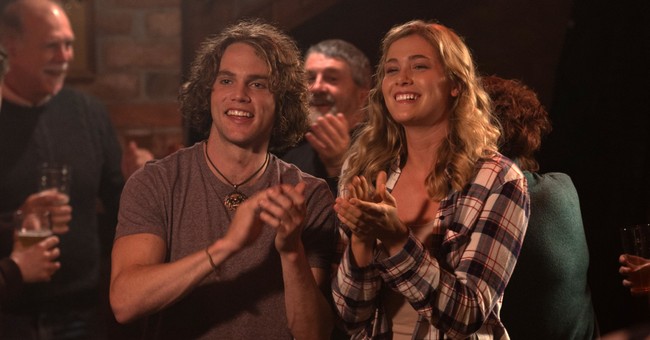 4. It Teaches Us that Fame Doesn't Bring Joy
Beckett Rush is one of the most famous people in the world, but he's not happy. Yes, his name is on movie marquees and his picture is on magazine covers. But to him, it's all meaningless.
He simply wants to go to college – like Finley can – without facing fans.
"I just want to live a normal life for once," he says.
And now, the studio is offering him a long-term contract if he agrees to make five movies over the next seven years. Sure, his riches will grow. But is it worth the sacrifice?
"My life isn't always my own," he says, referencing his father, the studio and his fans. They're the ones who decide what he does.
Long ago, Jesus warned that "life is not measured by how much you own" (Luke 12:15). That's a truth that Becket – and all of us – face every day.
The story also includes lessons about selflessness, sacrifice, forgiveness and reconciliation.
Finding You isn't for young children (they'll be bored). But for older children and teens, it's one of the more family-friendly, entertaining romantic comedies you'll ever watch.
Finding You is rated PG for language and thematic elements. Language details: h-ll (3), d--nit (1), p-sses (1), b-lls (1).
Entertainment rating: 4 out of 5 stars.
Family-friendly rating: 4 out of 5 stars.
Photo courtesy: ©Red Sky Studios
---
Michael Foust has covered the intersection of faith and news for 20 years. His stories have appeared in Baptist Press, Christianity Today, The Christian Post, the Leaf-Chronicle, the Toronto Star and the Knoxville News-Sentinel.
Related podcast:
The views and opinions expressed in this podcast are those of the speakers and do not necessarily reflect the views or positions of Salem Web Network and Salem Media Group.