4 Things to Know about Minari, the Faith-Centric Film That's Winning Awards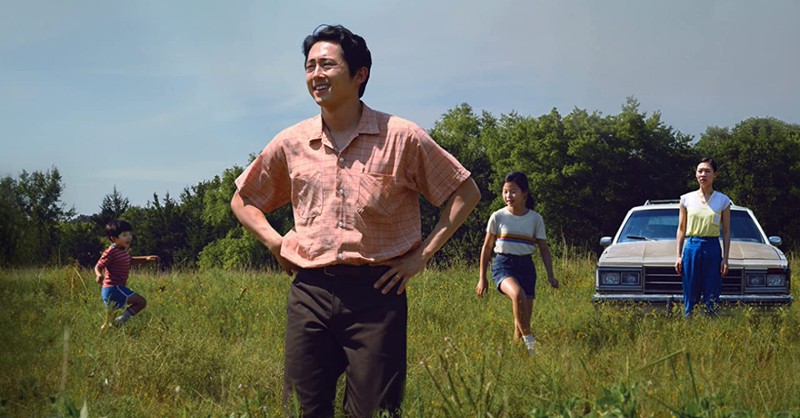 Jacob is a young Korean-American father of two with big dreams of success for his family.
His wife Monica, though, doesn't share his optimism.
Jacob and Monica recently moved from California to rural Arkansas with the hopes of starting a better life, beginning with their jobs at a chicken processing plant.
But things got off to a rough start when Monica first saw their place of residence: a small trailer on a large plot of land, in the middle of nowhere.
"What is this place?" she asks.
"Our new home."
"This isn't what you promised," she replies.
Jacob has visions of turning their land into a profitable farm and then quitting their day jobs. Monica, though, sees things differently. To her, living miles and miles from civilization – an hour from the nearest hospital – is simply foolish.
Will they succeed?
The new movie Minari (PG-13) tells the story of Jacob, Monica and their family as they chase a better future in the 1980s rural South. It's expected to be a favorite for several major awards and already was nominated for a Golden Globe. In fact, it's won more than 50 other awards.
Here are four things you should know about Minari:
Photo courtesy: ©A24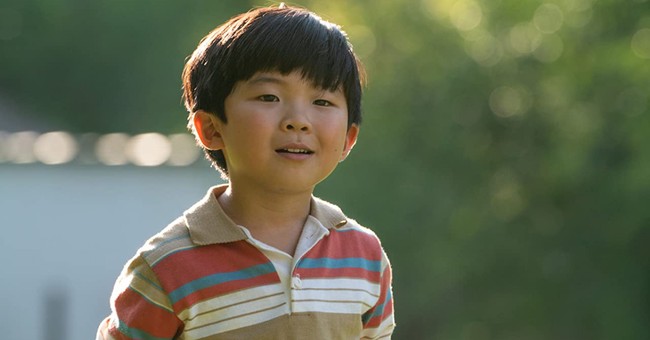 1. It's Based on a True Story
The film is a semi-autobiographical account of the childhood of director and writer Lee Isaac Chung, who moved from California to Arkansas with his Korean-American parents and sister in the 1980s. (He is "David" in the movie.)
Chung's family was confronted with multiple misfortunes that impacted their farm: a lengthy drought, a dry well and a fire that destroyed the harvest, among them.
"It was quite a tumultuous time," Chung said in an interview this month.
In the midst of this, a dispirited Monica told Jacob she wanted to separate, and her mother (who was living with them) suffered a stroke.
Chung said the film is based on about 80 memories from his childhood. The movie's message about tragedy and hope, he added, has only intensified in the midst of the pandemic.
"I hope that it offers some kind of hope or something to have after everything that's happened this year," he told Deadline. "It's so easy to be trite about everything that's happened, but I think this film is born of a true pain, in a way, that I feel I've wrestled with in my own life, but then also a lot of joy, and a lot of hope that I feel I've been blessed with on the other side of that."
The film gets its name from an edible plant known as "minari."
Much (but not all) of the film includes subtitles. (It was nominated for a Golden Globe for Best Foreign Language Film.)
Photo courtesy: ©A24
2. It's Uplifting and Faith-Driven
The Christian faith of Chung's family plays a key role in the film. We see religious symbols (including a cross) on the trailer walls. We hear the mom listening to hymns (Turn Your Eyes Upon Jesus). We also watch them go to a small rural church, where the mostly white congregation accepts them with open arms.
"What a beautiful family. We're glad you're here," the pastor tells them from the pulpit.
At a potluck after the service, multiple church members make them feel welcome.
The film also has a few awkward (yet funny) faith-centric moments. In one scene, Jacob's deeply religious neighbor, Paul – a back-slapping southerner – prays and speaks in tongues in front of Jacob, and then gives him a big hug. (Jacob is obviously uncomfortable.) In another scene, Paul walks through their house, placing oil on the doorways while casting out demons. (This, too, makes Jacob uneasy.)
Despite what some moviegoers might expect, this Southern, Bible-believing region of Arkansas welcomes the Chungs, overlooking the clash of cultures. They display the love of Christ. It's encouraging to watch.
Photo courtesy: ©A24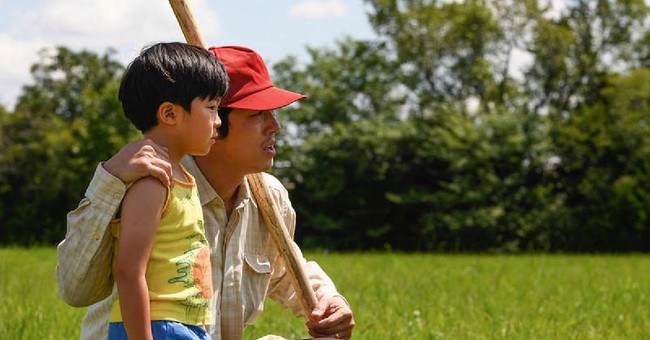 3. It Spotlights Hard Work … and Hope
Jacob isn't satisfied with his day job at the chicken-processing plant, where he and his wife work as "chick sexers" (That is, separating the females from the males.)
He wants to become a successful farmer in Arkansas – on soil he calls the "best dirt" in America.
"We said we wanted a new start," he tells Monica. "This is it."
Monica is pessimistic, but Jacob is undeterred.
He has a plan. (He will sell Korean vegetables to Koreans in America.)
He has the skill. (Told he won't find water under the field, he proves everyone wrong by digging a well.)
Most of all, he has the hard work and determination needed to succeed as a farmer, often toiling long hours after sundown. (In one scene, his wife washes his hair because he is unable to lift his arms after a long day's work.)
Jacob maintains this admirable work ethic despite heartache after heartache. He believes a miracle is just around the corner. He maintains hope.
Photo courtesy: ©A24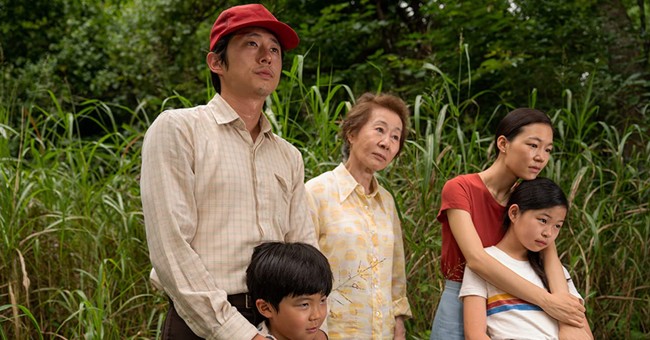 4. It Teaches that God Provides
Minari includes two major answers to prayer in the final moments. Some would even call them "miracles."
It's a testament to the truth of Philippians 4:19 ("God will supply every need of yours"), even if the film is not a traditional faith-based movie. In Minari, Jacob and Monica experience unexpected blessings.
The film leaves several questions unanswered — Did Jabob and Monica stay separated? Did they achieve success on the farm? — while drawing parallels between the hard work needed in the field and the hard work needed at home. For either to survive, diligence and care are required.
Minari isn't for everyone. At times, you feel a little like a fly on the wall in a slow-moving film.
Still, it is a largely family-friendly movie (details below), and its focus on perseverance and hope is one that all moviegoers can embrace.
Minari is rated PG-13 for some thematic elements and a rude gesture. It includes only minor language (b----rd, 3) and no sexuality or violence.
Entertainment rating: 3 out of 5 stars.
Family-friendly rating: 4 out of 5 stars.
Photo courtesy: ©A24
---
Michael Foust has covered the intersection of faith and news for 20 years. His stories have appeared in Baptist Press, Christianity Today, The Christian Post, the Leaf-Chronicle, the Toronto Star and the Knoxville News-Sentinel.