4 Things to Know about Switched, the Faith-Based Film as Funny as Freaky Friday
Michael Foust

ChristianHeadlines.com Contributor

Updated

Jul 27, 2023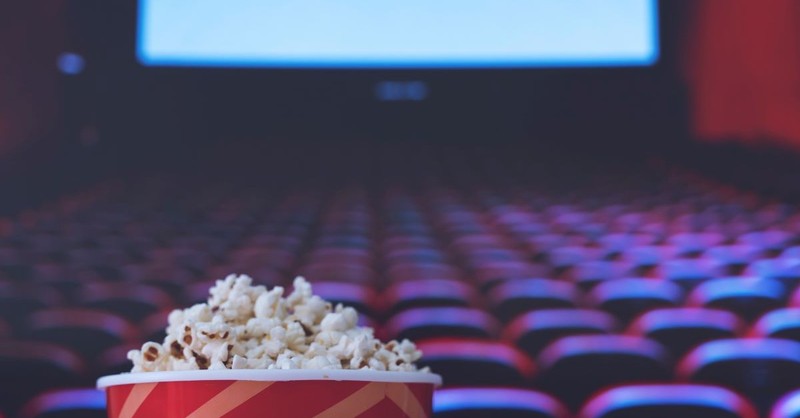 Cassandra is an awkward and insecure high school student who has what it takes to be liked – she's one of the smartest kids in school – but lacks the confidence she desperately needs.
Truthfully, she'd rather be someone else.
"I want to be Katie Sharp," she tells her mom.
Katie is the school's most popular girl, with the looks to attract the boys and the style to make the other girls envious. She's also mega-popular, with 4 million social media followers. Cassandra has … 131.
Alas, Katie is also a bully. One day, Cassandra is so embarrassed by Katie's taunting that she goes home crying and prays, "Dear God, please show Katie Sharp what it's like to walk a day in my shoes."
The next morning, Cassandra's prayers are miraculously answered when the two girls wake up, having "switched" bodies – Cassandra's mind in Katie's skin, and Katie's mind inside Cassandra. Suddenly, Katie is the one being bullied, and Cassandra is the one everyone loves.
The new comedy Switched focuses on the lives of Cassandra and Katie, borrowing a theme from other body-switched movies (such as the Freaky Friday films) to deliver an anti-bullying message today's students need to hear.
Here are four things you should know:
1. It's Funny … and Faith-Based
Sometimes, humor is the best way to make your point. Such is the case with Switched, which tackles a number of big issues with a hilarious plot designed to impact tweens and teens. The two lead actresses, Madeleine Byrne (Katie Sharp) and Miya Horcher (Cassandra Evans), nail their performances as the snobby pretty girl and the timid smart girl, respectively – and then are just as believable when the two characters switch bodies. John Schneider and Denise Richards are perfect as Katie's quirky, embarrassing parents who live vicariously through her successes. (They're her managers.) Switched is as funny as the Freaky Friday movies (1976 and 2003).
"I thought that the idea was so fun," executive producer Nicole Weider, who has a role in the film as a magazine editor, told Crosswalk. Weider is the founder of Project Inspired, a Christian organization that delivers hope-filled messages to young women.
Switched also is faith-based. Cassandra was raised in a Christian family, with a mother who demands she "lead with love" and a brother, Clay, who teaches a Bible study for students. Katie doesn't believe in God, yet is forced to act like a Christian when she must live inside Cassandra's body and house. Eventually, she sees the error of her selfish ways.
2. It Has a Biblical Message about Bullying
Jesus commanded his followers to "love your neighbor as yourself" (Mark 12:31). He even said they should love their "enemies and pray for those who persecute" them (Matthew 5:43-48). That's antithetical to the clique-driven high school culture in Switched, where popularity is based on physical beauty, athleticism and social media likes. In Switched, lunch table assignments are determined by who has the most friends. In Switched, Katie openly bullies Cassandra, videos the incident, and then posts it online.
Perhaps if we could walk a mile in someone else's shoes, bullying wouldn't exist. In Switched, that literally happens.
Weider herself was bullied in high school, experiencing taunts she compares to the bullying in the film Mean Girls. The message in Switched, she said, is a "message that young women" need to hear – that "they're not alone."
Photo courtesy: ©Vertical Entertainment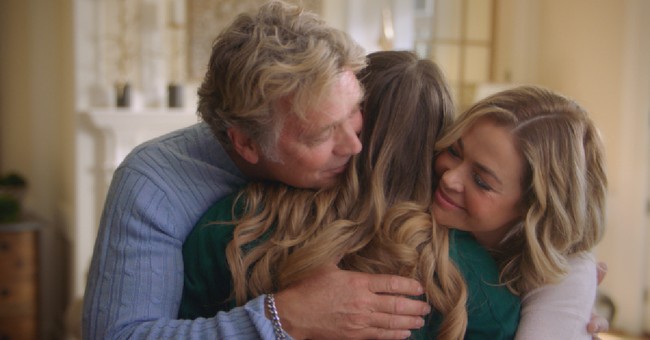 3. It Teaches the True Meaning of Beauty
In Switched, beauty is determined by makeup, clothes and hairstyles. Katie drives a sports car and lives in a large house with a huge walk-in closet. (She tells Cassandra, "I wouldn't be caught dead in your shoes.")
But in God's kingdom, those things mean nothing. True beauty is determined by loving God and loving others.
One of the film's most humorous and poignant moments comes when Clay tells his sister about Katie, "She may be a pretty girl but her insides are ugly." Yet he's really talking to Katie (in Cassandra's body), who is horrified to hear what others think.
"The world wants us to look a certain way and dress a certain way," Weider said. Katie, she said, is living an "empty life and she's miserable about it."
4. It's Aimed at Kids, Tweens and Teens
The message in Switched can benefit the whole family, but it's directed toward children, tweens and teens. Meanwhile, the on-screen bullying is only a small role in film – which means you don't have to walk through an hour of mud to see the characters learn their lesson. (They switch bodies less than 15 minutes into the movie.) There's no sexuality, violence or coarse language.
"It's appropriate for the whole family to watch, which is really important to me," Weider said. "... I want young people to walk away knowing not to judge people on the outside. Be compassionate to kids who may be picked on. Be kind. Everyone is facing their own battle internally and you never know what someone is going through."
Switched releases on digital and VOD platforms Sept. 4 and DVD Oct. 6. It's unrated.
Entertainment rating: 4 out of 5 stars.
Family-friendly rating: 5 out of 5 stars.
Photo courtesy: ©GettyImages/batuhan toker
---
Michael Foust has covered the intersection of faith and news for 20 years. His stories have appeared in Baptist Press, Christianity Today, The Christian Post, the Leaf-Chronicle, the Toronto Star and the Knoxville News-Sentinel.
Looking for Wholesome Family Films This Christmas Season? Listen to Our Culture Expert Share Her Top 5 Family-Centered Films - Perfect for Family Movie Night!
The views and opinions expressed in this podcast are those of the speakers and do not necessarily reflect the views or positions of Salem Web Network and Salem Media Group.