3 Things to Know about Tyson's Run, the Inspiring Film about an Autistic Teen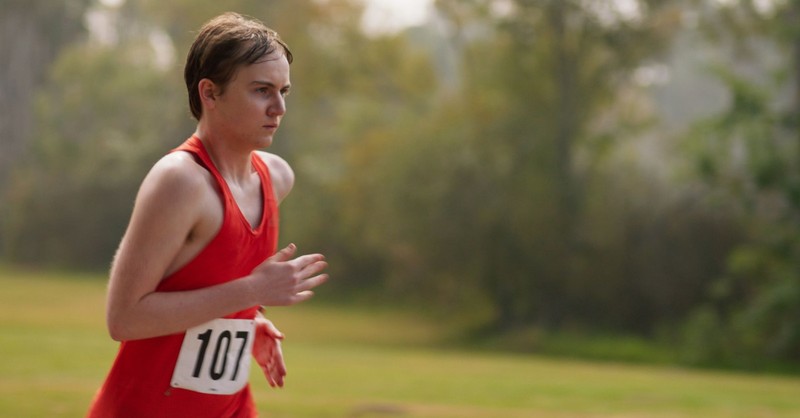 Tyson is a 15-year-old boy who is just trying to fit in at school.
That's hard enough for any teenage boy who is going through puberty. Tyson, though, is autistic. Sometimes, he says things that draw ridicule.
"Until today," he announces proudly to laughing classmates on his first day of school, "I had been homeschooled by my mom."
Tyson also is trying to fit in at home. His mother accepts him the way he is – brilliant but socially awkward. His father, though, never has loved Tyson as he should.
But then Tyson meets a new friend, Aklilu, who has a skill – long-distance running – that Tyson embraces. Aklilu agrees to help train Tyson for an upcoming marathon.
Can this new skill help Tyson find his way in the world – and even fit in among his peers?
The new film Tyson's Run (PG) tells the story of Tyson and his battle to be accepted by those around him.
Here are three things you should know about the movie:
Photo courtesy: ©Collide, used with permission
1. The Lead Actor Himself Is on the Autism Spectrum
The subject of Tyson's Run – autism – isn't limited to the on-screen product. That's because the lead actor, 18-year-old Major Dodson, himself is on the autism spectrum. Dodson, who is known for his roles in The Walking Dead and American Horror Story, says fans of his work likely don't know of his past.
"I think it will be a new discovery for most people," Dodson told Crosswalk. "... I've come a very far, very long way from how I used to be as a kid. I credit occupational therapy. I credit really good parenting and acceptance over the years of who I am – letting me go out and do my own thing. So I'm very, very independent now."
Dodson sees parallels between his story and Tyson's story – especially in Tyson's struggle to fit in among his peers.
Acting helped Dodson develop social skills. When he was six, he tried out for a local theater production of A Christmas Carol. He was cast as Tiny Tim.
"With acting, you have to do a lot of eye contact – purposeful movements of your face, body language, tone of voice," Dodson said, referencing skills that were a struggle when he was young. "You have to harness these things to become a character."
Acting, he said, "helped quite a bit."
Photo courtesy: ©Collide, used with permission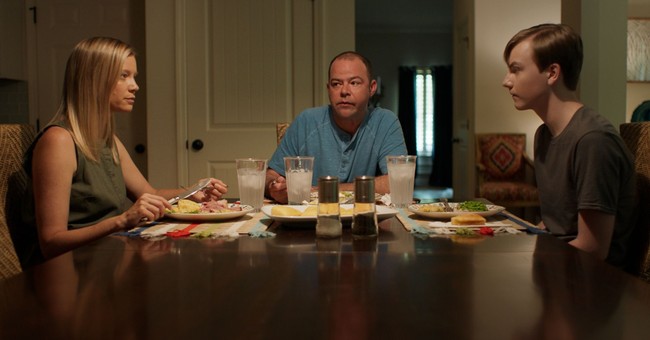 2. It's a Movie with a Message
The film, inspired by a real boy, mixes humor and drama to tell a story that is the reality for millions of American families. Roughly 1 in 44 children in the United States have been diagnosed with an autism spectrum disorder (ASD) – including 1 in 27 boys and 1 in 116 girls.
Although Tyson's mother gives him the love he needs, his father – a successful football coach at the local high school – remains distant, frustrated that the son he always wanted doesn't fit the image he imagined. The dad wanted an athletic son who could throw and catch a football. Tyson is lots of things – he is mentally gifted and can recite thousands of facts – but he is not a gridiron star.
The film shows the struggles that an autistic person encounters – bullying and rejection among them – yet leaves moviegoers with a message of hope and promise. Tyson makes friends. He learns to run. He even becomes good at it. Eventually, Tyson's father sees the error of his ways and makes a course correction in his personal life.
Dodson says he hopes that parents of neurodivergent children see the movie and "feel empowered to let their kids do their own thing."
"If my parents had not done that when I was a child – if they didn't let me go and perform A Christmas Carol – I wouldn't be anywhere near where I am today," he said.
Photo courtesy: ©Collide, used with permission
3. It's One of the Most Inspiring Films of the Year
Dodson is phenomenal as Tyson, delivering a realistic character without becoming stereotypical.
"I had never done anything like that before," he said, adding that he wanted to play the role "respectfully."
Rory Cochrane (Reprisal) plays the father, while Amy Smart (Stargirl, Just Friends) stars as the mother. Both are impressive.
In addition to the film's messages about autism, it includes lessons on reaching out to those who are different (one of Tyson's classmates does that as he is being bullied) and on balancing work and family (Tyson's father is a workaholic). Its message for parents – love your children unconditionally – is powerful.
It also delivers a few faith-based elements. (We see Tyson's family pray over their meal multiple times, and we see Tyson pray once, too. The film ends with an on-screen Bible verse (1 Corinthians 9:24).
Tyson's Run has a few melodramatic moments but still remains one of the most inspiring movies of the year.
"After the past couple of years, we really need nice, hopeful family movies that anybody can go and enjoy. And there is certainly a lot of that in Tyson's Run," Dodson said. "I hope it makes you feel hopeful."
Learn more at TysonsRun.com.
Tyson's Run is rated PG for thematic elements and some language, including offensive slurs. Language details: OMG (3), d--nit (1). We hear Tyson called a "retard," although friends quickly come to his defense. During a biology class, we also hear a student make jokes about reproductive organs.
Entertainment rating: 4 out of 5 stars
Family-friendly rating: 4 out of 5 stars
Photo courtesy: ©Collide, used with permission
---
Michael Foust has covered the intersection of faith and news for 20 years. His stories have appeared in Baptist Press, Christianity Today, The Christian Post, the Leaf-Chronicle, the Toronto Star and the Knoxville News-Sentinel.
Related podcast:
The views and opinions expressed in this podcast are those of the speakers and do not necessarily reflect the views or positions of Salem Web Network and Salem Media Group.