4 Things You Should Know about Doctor Strange in the Multiverse of Madness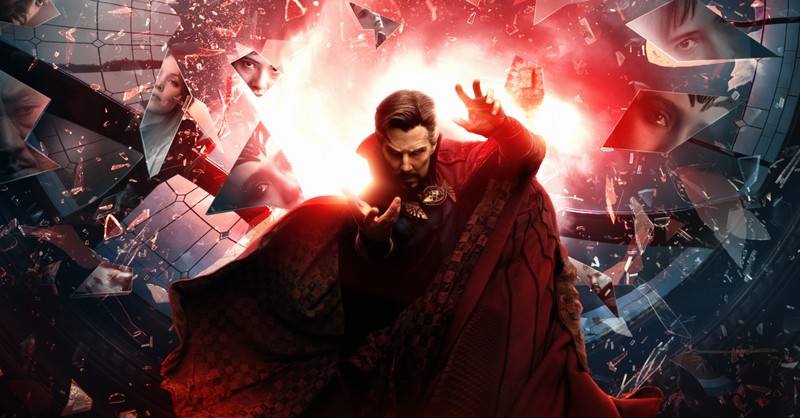 Stephen Strange is an eccentric, middle-aged superhero who is doing his best to move on from a series of life-altering events.
First, he was nearly killed in a car wreck. Then, the woman he loved – Christine – married someone else. And lately, he has been troubled by a series of realistic nightmares in which he's the bad guy.
Unfortunately for Dr. Strange, though, things are about to get worse.
It all starts when a young woman who calls herself "America Chavez" appears in his life, claiming to be from another universe. She even claims his nightmares are a glimpse of reality from that other universe – and that dozens and dozens of such universes comprise this so-called "multiverse." Even crazier: She says there are multiple "Dr. Stranges" in the multiverse. She also offers proof, showing Strange a bloody corpse from another universe that, indeed, looks just like him.
America is being chased through the multiverse by a demonic-like being – a being that can destroy Earth and everything we know.
Can Dr. Strange save us?
It's all part of the new Marvel film Doctor Strange in the Multiverse of Madness (PG-13), starring Benedict Cumberbatch as Stephen Strange/Dr. Strange, Xochitl Gomez as America Chavez, Benedict Wong as Wong, and Elizabeth Olsen as Wanda Maximoff.
Here are four things you should know:
Warning: spoilers ahead!
Photo courtesy: ©Disney, used with permission
1. It's the Sequel to the 2016 Blockbuster
The film is the second live-action stand-alone movie about the title character. The 2016 film Doctor Strange told the story of Dr. Stephen Strange, a brilliant neurosurgeon whose life is transformed when a car crash leaves him disabled with no movement in his hands. Desperate, he travels to Nepal, where he meets a group of sorcerers – led by a bald woman known as the Ancient One – and regains his abilities. It is in Nepal that he, himself, becomes a sorcerer. The movie grossed $229 million domestically.
In the Marvel Cinematic Universe, Dr. Strange is Earth's protector against supernatural threats from other worlds and dimensions.
Doctor Strange in the Multiverse of Madness is the fifth film in Phase Four of the MCU, following Black Widow, Shang-Chi and the Legend of the Ten Rings, Eternals and Spider-Man: No Way Home. All five movies have been released in the past year.
Photo courtesy: ©Disney, used with permission
2. It Spotlights Dreams, Multiverses and Alternate Realities
In this newest Doctor Strange movie, every individual has alter egos that exist in other universes – alter egos that you occasionally glimpse within your dreams. That frightening dream from the other night? That was a peek at your other self. So was that embarrassing dream and even that boring one.
The film picks up where Disney Plus' WandaVision left off, with Wanda Maximoff diving into dark magic by using the so-called Darkhold book (also called the "Book of the Damned") to search for a way to reunite with her twins, Billy and Tommy. (In case you forgot, she used magic in WandaVision to create the twins and to bring her husband, Vision, back to life so they could live in a magical, idyllic world. In the real world, they don't exist.)
In Doctor Strange 2, Wanda's use of dark power leads her to America Chavez, who (apparently) was born with the power to traverse the multiverse – a power that others, including Dr. Strange and Wanda, don't possess. Wanda's goal is to steal Chavez's power and find a universe where her make-believe family does exist.
Wanda chases America through multiple universes while Dr. Strange and his sorcerer companion, Wong, try to protect her.
Although the multiverse-centered plot gets confusing at times, it's also – at times – entertaining. Dr. Strange learns that food is free in most universes, unlike on Earth. He also learns that red lights mean "go" – not "stop" – and that cities are covered with vegetation, not concrete.
Of course, Doctor Strange 2 is filled with sorcery, magic (both good and bad) and spells. If that troubles you, then you better skip it.
Photo courtesy: ©Disney, used with permission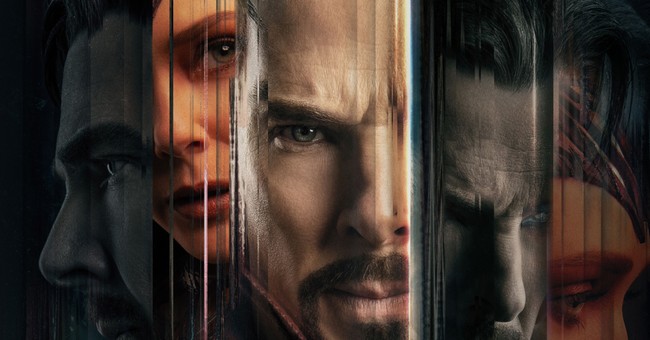 3. It's all about Loneliness, Temptation and Regret
Don't let the special effects, one-on-one battles and alien monsters fool you. Doctor Strange 2 is really about temptation, regret and the God-given desire for a family. (Even though, mind you, God doesn't get verbal credit.)
In one of the film's opening scenes, Dr. Strange is attending the wedding of his former romantic interest, Christine Palmer, whom he still loves. He sheds a tear, contemplating the many "what ifs?" He tells her, "congratulations," even though it's obviously forced. Then, for the rest of the film, he searches for Christine's alter-ego in each universe – curious if they tied the knot.
Wanda, too, is living with regret – although it's far more tragic. That's because in Avengers: Infinity War, she had killed her love interest, Vision, in order to obtain the so-called Mind Stone and save the universe from Thanos (who wanted the stone). Ever since Vision's death, Wanda has been tempted to use her sorcery powers to bring Vision back to life. In WandaVision and now in Doctor Strange 2, she turns to dark magic in a Faustian-type bargain to create a family. Strange, too, is tempted to turn to evil in order to be married to Christine.
The film is only the latest major movie with a plot focused on multiverses and alternative realities – storylines that underscore our God-given desire to live forever. Of course, that's possible through Christ. It's even possible to obtain the joy and peace Wanda and others are chasing – without inventing an alternate reality.
That's worth discussing over coffee.
Photo courtesy: ©Disney, used with permission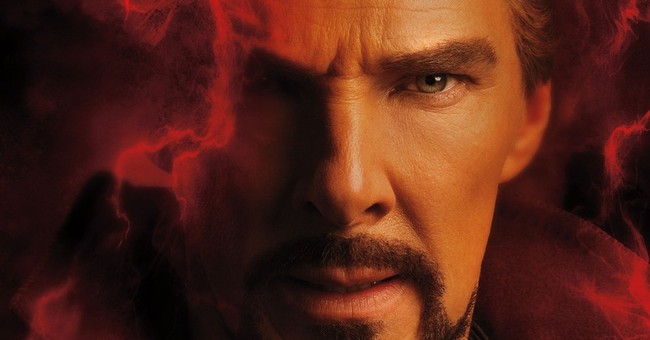 4. It's Part-Superhero Movie, Part-Horror Film
This isn't a typical Marvel film. Doctor Strange in the Multiverse of Madness includes several scenes that were seemingly borrowed from a horror flick – and that, no doubt, would give some children nightmares. In one scene, Wanda (also known as the Scarlet Witch) walks slowly toward her victim, with dried blood covering half her face. (It's reminiscent of the 1976 film Carrie.) In another scene, Dr. Strange uses his powers to give life to a zombie-looking corpse, who then performs magic with demons flying all around. (The zombie is missing part of his face.) The phrase "go back to Hell" is said once – and it matches the on-screen imagery.
We see one person die by being "melted." We see another person die by having his neck snapped. Still, another person dies by being sliced in half. (We see the blood on the weapon.) Several times in the film, we see people with white demonic-like eyes. The film also contains some coarse language (much of it said by Dr. Strange – details below).
Doctor Strange in the Multiverse of Madness has a mind-bending plot – but too few uplifting moments. The final scenes are particularly dark. For young children, it may be too much.
Rated PG-13 for intense sequences of violence and action, frightening images and some language. Language details: a-- (3), s--t (2), d--n (1), h-ll (5), GD (1).
Entertainment rating: 3 out of 5 stars.
Family-friendly rating: 2 out of 5 stars.
Photo courtesy: ©Disney, used with permission
---
Michael Foust has covered the intersection of faith and news for 20 years. His stories have appeared in Baptist Press, Christianity Today, The Christian Post, the Leaf-Chronicle, the Toronto Star and the Knoxville News-Sentinel.