4 Things You Should Know about Ford v. Ferrari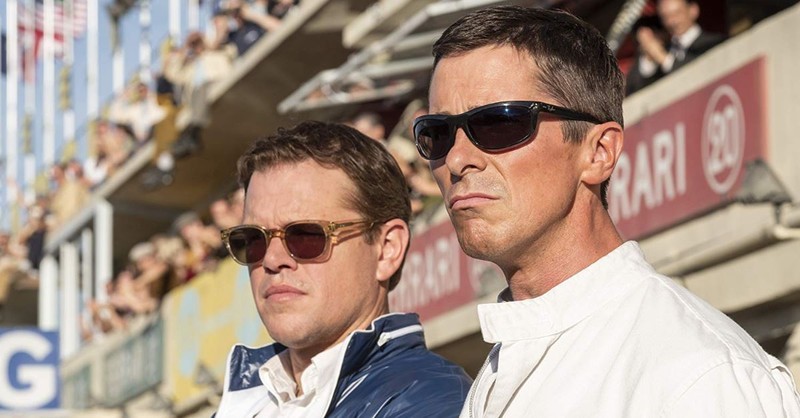 Carroll Shelby is a Texas-born, gum-chewing gentleman who dreams about standing again on the big stage of racecar driving. 
Just a few years ago, his name was plastered on the front pages of newspapers worldwide as the 1959 co-champion of the 24 Hours of Le Mans – the annual French road race where two drivers take turns behind the wheel of a sports car in a 24-hour battle of endurance. 
But then Shelby's doctor ordered him to retire for health reasons. So, Shelby formed his own company and began designing race cars. 
His cars are driven on local tracks in California and throughout the U.S. 
Still, Shelby dreams of returning to the prestigious world stage in Le Mans, France, and helping a team claim the title.
It just so happens Ford Motor Company has a similar goal. The car manufacturer is losing ground to Chevrolet and needs a boost in name recognition and revenue. Ford executive Lee Iacocca suggests the company dive into race car driving. And if they're successful at it – as Ferrari is – then it might lead to more sales. Ford CEO Henry Ford II likes the idea.
"I want the best engineers and the best drivers," Ford says. "I don't care what it costs." 
Ford also wants to win the 1965 version of the 24 Hours of Le Mans. Enter Shelby, who is hired by Ford and given a blank check to design the fastest race car on the planet. Shelby then recruits his friend and race car driver, Ken Miles, to help him with the project. 
It's all part of the new movie Ford v Ferrari (PG-13), which stars Matt Damon (The Martian) as Shelby, Jon Bernthal (The Wolf of Wall Street) as Iacocca, and Christian Bale (The Dark Knight) as Miles, a friend of Shelby's who drives the new Ford sports car.
The movie follows Shelby and Miles as they battle bureaucracy within Ford to reach not only a company goal but a personal one, too.    
Here are four things you should know:
Warning: Spoilers ahead!
Photo courtesy: 20th Century Fox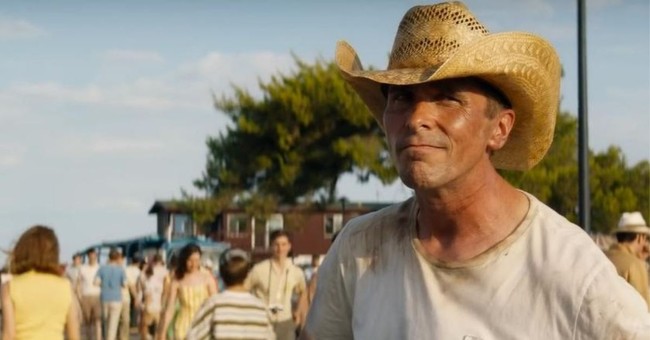 1. It's a Great American True Story
When Ford entered the road race car circuit, Ferrari was the dominant name, having won the 24 Hours of Le Mans the six previous years. Americas rarely won the race. 
The Ford Motor Company initially wanted to purchase the Ferrari company and thus "buy" an easy Le Mans win, but when that offer was rejected, Ford decided to build its own race car – even though the company knew virtually nothing about racing. The logic was simple: Championships will help give Ford a winning name.
As Iacocca put it, "James Bond isn't driving a Ford." 
Shelby and Miles had plenty of trials – as the movie illustrates – but eventually designed a car known as the Ford GT40, which won the 24 Hours of Le Mans in 1966, 1967, 1968 and 1969.
Photo courtesy: 20th Century Fox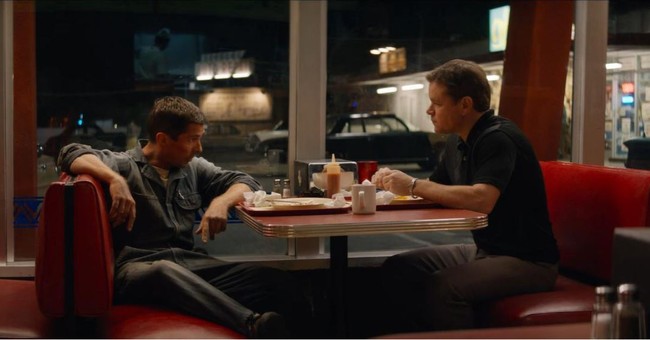 2. It's All about Friendship, Family and Perseverance
Shelby and Miles have a unique friendship. They argue. They occasionally fight. But at the end of the day, they love and trust one another. Miles is a talented driver with a fiery attitude and a quick temper. He breaks stuff in anger. He calls people names. Ford executives don't trust him – they think he will embarrass the company – but Shelby believes Miles is the only driver who can win. Shelby stands up to Ford executives, risking his name and job to put Miles behind the wheel. They persevere through bureaucratic red tape and trials to win.   
Despite his hotheaded nature, Miles is a solid family man who loves his wife, Mollie, and his son, Peter (played by Noah Jupe of Wonder and A Quiet Place). Miles and his boy hang out together on the track. They celebrate victories. We see Miles carry his son to bed after a late-night at the track. We also see Peter and Mollie staring intently at the black-and-white television, watching Miles in Le Mans.   
Photo courtesy: 20th Century Fox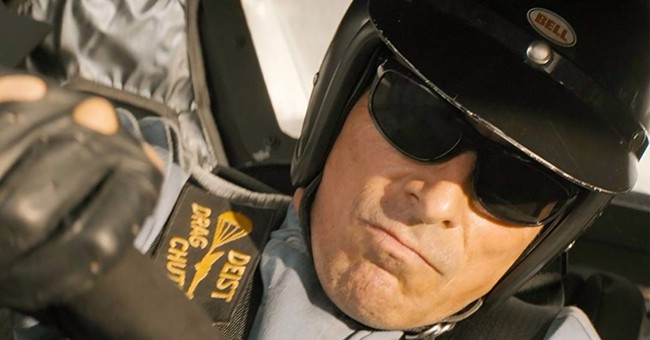 3. It's Edge-of-Your-Seat Racing Action
Most modern racing movies spotlight oval track racing – the type that allow fans to see most of the action with a good seat and a pair of binoculars. The 24 Hours of Le Mans, though, features an 8.5-mile road race track that winds through the country and includes multiple turns and straightaways. Ford v. Ferrari gives you a behind-the-wheel seat to this dangerous, hair-raising action. Drivers top 215 mph on the straightaway and then slam their brakes for the hairpin turns, praying they don't skid off the road. Sometimes, they survive. Other times, they crash into either a tree, a bale of hay, or one another. And did we mention they race during the rain – and at night, too?  
The movie has minimal violence (two men fight) and no sexuality (other than a short kiss and the word "sex" being said). Unfortunately, it has a significant amount of strong language. (See details below.) 
Photo courtesy: 20th Century Fox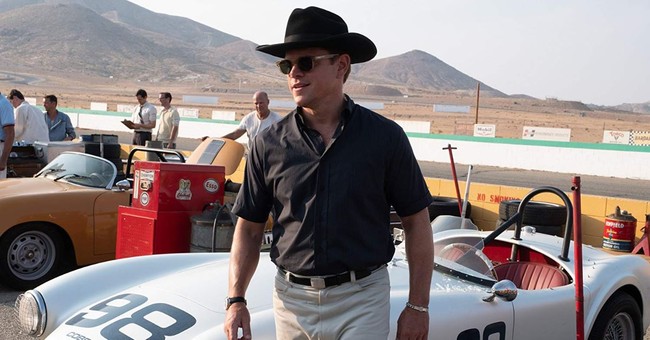 4. It Spotlights Second Chances
Miles is a World War II veteran who works at a car repair shop, but the job doesn't pay the bills. He has no savings or retirement. And when the IRS comes knocking on his door, he faces a major financial crisis.  
Shelby is a retired racecar driver who wants one more shot at the big stage. He and Miles have the talent – but not the money – to get there.
Ford v. Ferrari follows two men who need a second chance and who get it when a huge company steps in, needing their help.
The movie isn't kid-friendly – far from it – but it nevertheless provides a redemptive message and feel-good moments all of us desire.     
Ford v. Ferrari is rated PG-13 for some language and peril. Language includes: S--t 18, GD 8, h-ll 11, d--n 6, a-- 1, f-word 1, b----rd 1, SOB 1, misuse of "God" 1.
Entertainment rating: 3.5 out of 5 stars.
Family-friendly rating: 2.5 out of 5 stars.
Michael Foust is a freelance writer. Visit his blog, MichaelFoust.com.
Photo courtesy: 20th Century Fox