4 Things You Should Know about Midway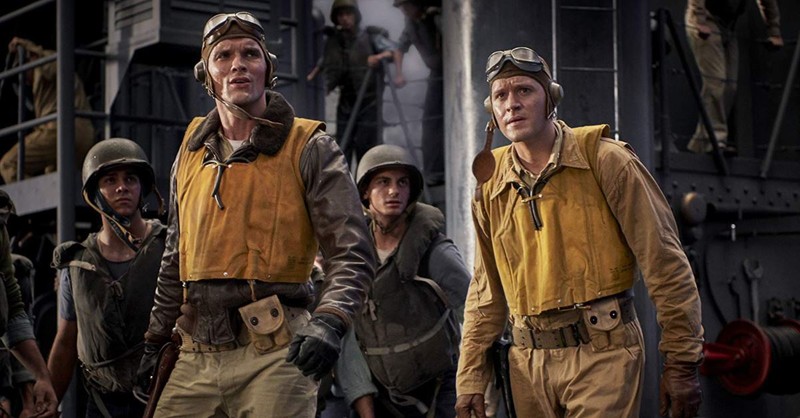 Dick Best is a brash bomber pilot from New Jersey who doesn't care too much about strategy. He simply wants to get revenge on the Japanese for bombing Pearl Harbor and killing his friends.
Unfortunately for Best, though, it's going to take a lot of planning to strike back at Japan. 
The year is 1942, and the U.S. is reeling from an attack that claimed 2,400 lives and 18 ships. Morale is low. All hope seems lost. 
But then the Americans get a break. U.S. Navy codebreakers intercept messages from the Japanese, who are plotting a surprise attack on the U.S. base at the Midway Atoll, a small island 1,400 miles northwest of Hawaii. 
If the Americans can ambush the Japanese, then the tide could turn in the Pacific theater of World War II.
And if the U.S. loses? Well …
"If we lose, then they own the Pacific," Best says. "Then they raid the West Coast." 
It's all part of the new film Midway (PG-13), which tells the story of a pivotal American victory in 1942 that crippled the Japanese Navy for the duration of the war. 
It stars Ed Skrein (Alita: Battle Angel) as Best, Dennis Quaid (I Can Only Imagine) as William "Bull" Halsey, and Woody Harrelson (The Hunger Games series) as Chester W. Nimitz.
Here are four things you should know:
Photo courtesy: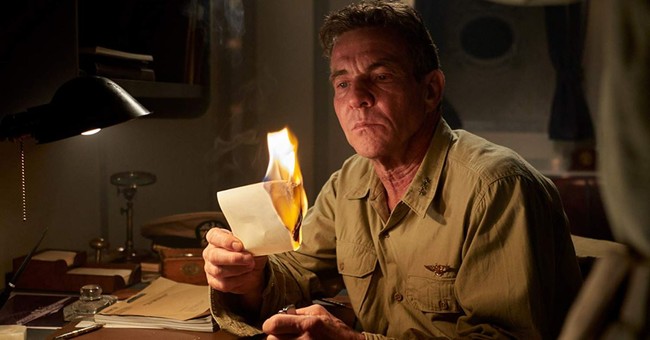 1. It's More than Just Midway
The movie opens with the Japanese attack on Pearl Harbor. It then follows American military officials as they desperately try to halt the Japanese advance and prevent a raid on the West Coast. 
Two months after Pearl Harbor, the U.S. bombed Japanese bases in the Marshall Islands. In May 1942 – five months after Pearl Harbor – the two navies fought one another at the Battle of the Coral Sea near Australia. All are depicted on screen. 
The Japanese were preparing a surprise attack on Midway Atoll, but U.S. Navy codebreakers intercepted Japanese communications and opened the door for a big American victory. The Japanese lost four carriers and 292 planes, while the U.S. lost only one carrier and 145 planes.    
Midway, though, is far from being a historical documentary. It may educate us, but it still entertains.  
Photo courtesy: Lionsgate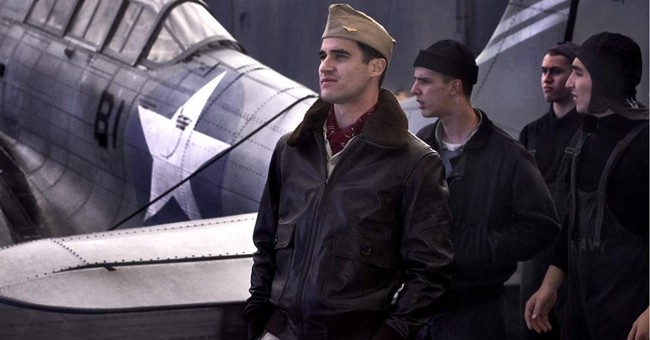 2. It's Realistic … and Believable
Similar to the 2018 film Dunkirk, Midway puts you squarely into the action. You nosedive in your fighter plane through a hail of gunfire toward a Japanese ship – and wonder how anyone survived such a mission. You board a U.S. battleship as a Japanese fighter plane speeds straight toward your craft – and you're left with a lump in your throat. The special effects are impressive. 
But unlike other war movies – Saving Private Ryan, for example – Midway keeps the blood and gore in PG-13 territory. We see bodies, but not dozens of scattered limbs. We watch men fall to the ground, yet not in gruesome detail.  
It was directed by Roland Emmerich, who previously helmed such films as Independence Day, Independence Day: Resurgence, and The Day After Tomorrow. Such disaster movies often have thin plots. That's not true with Midway, which is engaging from beginning to end. 
Historians, for the most part, are giving Midway a thumbs up for accuracy. The battles happened. The characters really existed.
"The battle itself was so remarkable, if you made anything up, you were really doing a disservice to these men's sacrifices," screenwriter Wes Tooke told USA Today.
Photo courtesy: Lionsgate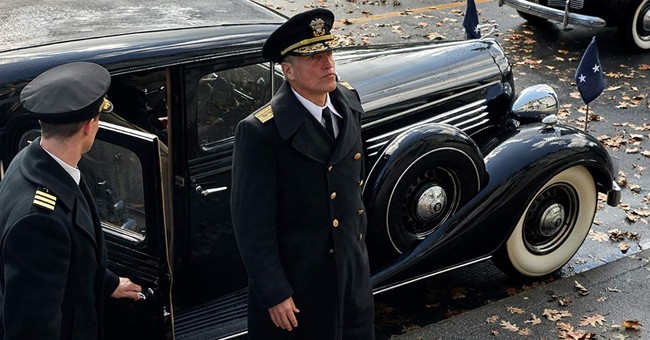 3. It Spotlights the Greatest Generation
Journalist and author Tom Brokaw famously called the men and women who won World War II the "Greatest Generation." They endured the Great Depression and then simultaneously fought back Japan and Nazi Germany, each of which eyed world dominance. If this generation had failed, then freedom itself would have fallen – and the world would look much different today. 
Morale within the military was at an all-time low after Japan attacked Pearl Harbor on Dec. 7, 1941. But six months later, the U.S. plotted a surprise ambush on the Japanese Navy – hoping to paralyze its fleet and halt its expansion. 
"The whole d--n country is counting on us," Vice Admiral William "Bull" Halsey (Quaid) says in the film. 
Best (Ed Skrein) puts it a different way: "If we lose, then they own the Pacific. Then they raid the whole West Coast." 
Thankfully, the Greatest Generation won. The war in the Pacific dragged on for another three years, but Japan played defense the rest of the war.
Midway also includes a few family-centric moments. Best is married and has a young daughter (We see him kiss her to sleep at night.) Another military official, intelligence officer Edwin Layton, says of his constant work and his lonely wife, "When the war is over, I plan on spending the rest of my life making it up to her." 
Photo courtesy: Lionsgate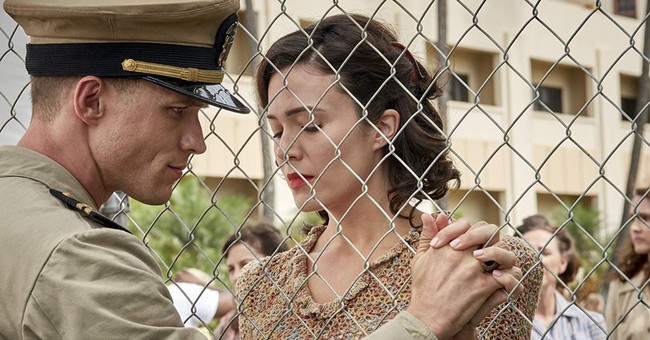 4. It's not for Kids
The film's violence and disturbing aren't as bad as an R-rated war flick, but it's still more than a Marvel film. The movie has no sexuality or sensuality. Its coarse language, though, is excessive and unnecessary. (Details below.)   
Midway includes very few faith-centric moments. (We hear one person say "God bless these men" and another person say "I don't believe in God.") 
But what it lacks in explicit faith, it makes up for in character lessons. The men of Midway were courageous in the face of death, optimistic when there was no hope, and selfless to the end. They also displayed a work ethic few have matched.
They knew they might die, but they fought anyway. 
"Greater love has no one than this: to lay down one's life for one's friends," Jesus said in John 15:13.
They had a job to do. They had a country – and a world – to rescue.  
Midway is rated PG-13 for sequences of war violence and related images, language and smoking. Language includes: h-ll (24), d--n (10), GD (7), b----rd (6), a-- (6), s--t (6), SOB (4), misuse of "Christ" (2), misuse of "Jesus" (2), f-word (1). We also hear two or three ethnic slurs about Japanese people. 
Entertainment rating: 3.5 out of 5 stars
Family-friendly rating: 2 out of 5 stars.
Michael Foust is a freelance writer. Visit his blog, MichaelFoust.com.
Photo courtesy: Lionsgate