Watch the Latest Creed II Featurette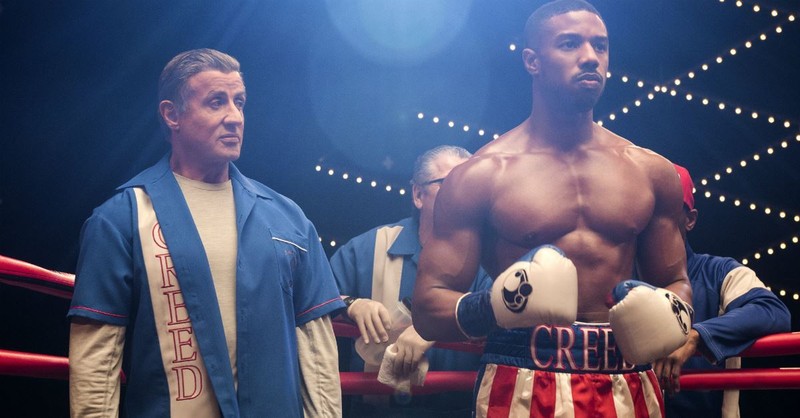 From Metro Goldwyn Mayer Pictures and Warner Bros. Pictures and Chartoff Winkler Productions comes Creed II, with Michael B. Jordan, three-time Academy Award nominee Sylvester Stallone, and Tessa Thompson reprising their leading roles in the next chapter of the Adonis Creed story, which follows the young boxer's life inside and outside of the ring as he deals with newfound fame, family, his father's legacy, and his continuing quest to become a champion.
Since arriving in Philadelphia from California three years ago to train with retired former heavyweight champion Rocky Balboa (Stallone), Adonis (Jordan) has found love and success. Under his mentor, coach, and "uncle" Rocky's tutelage, Adonis has risen quickly in the professional boxing world as a heavyweight title contender. He and his longtime love, Bianca (Thompson), the beautiful and talented singer-songwriter who is a rising music star in her own right, are now ready to make a commitment and start a family. His adoptive mother, Mary Anne Creed (Phylicia Rashad), who had hoped Adonis would not follow in the footsteps of his father, has accepted his choice, recognizing in her son the talent and passion that made her late husband one of boxing's greatest champions.
Adonis should be on top of the world — but instead, he's struggling to reconcile the doubt he feels on the inside with the acceptance and adulation he's receiving from the world. As the illegitimate son of former heavyweight champion Apollo Creed — who died in the ring before he was born — Adonis is grappling with his legacy and life in the celebrity spotlight. Despite his success, Adonis is afraid of not living up to expectations, especially his own. He questions his abilities, and wonders if he's fought the best and is worthy of being a champion.
It's not long before an opponent steps forward who forces Adonis to confront his doubts and answer those questions: a young, undefeated heavyweight contender, Viktor Drago (Florian "Big Nasty" Munteanu) — son of Ivan Drago (Dolph Lundgren), the Russian boxer who killed Apollo in the ring three decades earlier — publicly challenges Adonis for what the boxing world labels a historic next-generation "Creed vs. Drago" showdown.
The film will be distributed theatrically in the U.S. by MGM on November 21, 2018, and Warner Bros. Pictures will distribute the film internationally.
https://www.creedthemovie.com/ 
Photo Credit: ©Metro-Goldwyn-Mayer Studios