Watch the Latest Tolkien Trailer! Coming to Theaters May 10, 2019
Fox Searchlight

Updated

Mar 06, 2019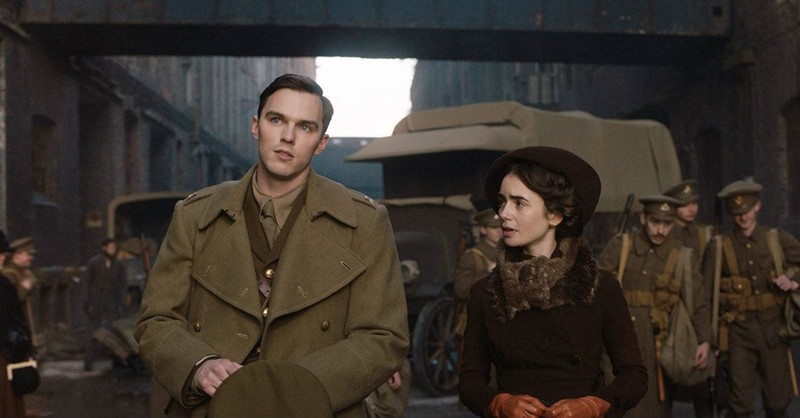 As a young student, J.R.R. Tolkien finds love, friendship and artistic inspiration among a group of fellow outcasts. These early life experiences soon inspire Tolkien to write the classic fantasy novels "The Hobbit" and "The Lord of the Rings."
Tolkien explores the formative years of the orphaned author as he finds friendship, love and artistic inspiration among a group of fellow outcasts at school. This takes him into the outbreak of World War I, which threatens to tear the "fellowship" apart. All of these experiences would inspire Tolkien to write his famous Middle-Earth novels. Written by Fox Searchlight Pictures.
Christian Holub writes this for Entertainment Weekly about the Tolkien biopic: "J.R.R. Tolkien is the most influential fantasy author of the 20th century, but he didn't write Lord of the Rings because he loved swords and orcs. His first love… was language."
"Since childhood, I have been fascinated with language," Hoult's Tolkien explains on a date with Edith (Lily Collins). "I've invented my own. I made stories, legends,"
Tolkien will hit theaters May tenth. The movie is directed by: Dome Karukoski and written by: David Gleeson and Stephen Beresford. The film stars Nicholas Hoult as Tolkien and Lily Collins as his wife, Edith.
The movie is rated PG-13 for some sequences of war violence.
If you'd like to see more, click here to watch the first Tolkien trailer.
What are you looking forward to about this movie? Did you love the Lord of the Rings books and movies? Let us know in the comments section! 
Image Credit: FOX Searchlight