Wild Horses Can't Stop Tim McGraw's Rise in "Flicka"
Annabelle Robertson

Entertainment Critic

Published

Oct 17, 2006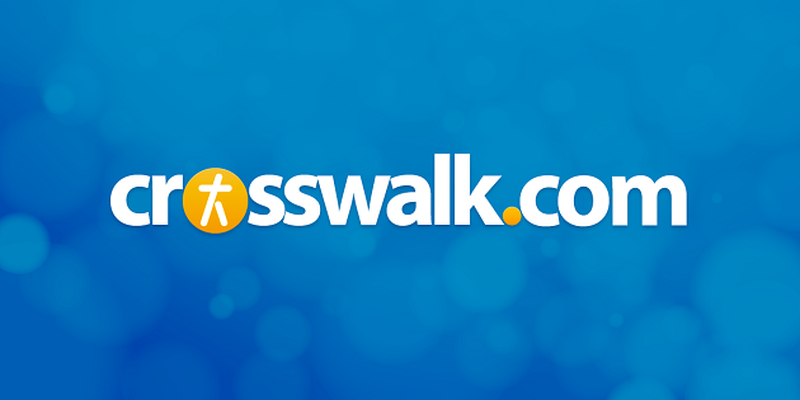 He's a country music superstar, married to one of the music world's leading ladies, Faith Hill.

And, although Tim McGraw may be best known for his 2004 blockbuster hit, "Live Like You Were Dying," he's actually sold more than 33 million albums and seen 26 singles hit number one since teaching himself to play guitar as a drop-out college student 18 years ago. 
Like many singers, however, McGraw – who happens to be an outspoken political activist and staunch Democratic supporter – isn't content to perform onstage.  He wants to be on the big screen, as well.  In the upcoming "Flicka," he plays a hardworking, loving man attempting to rein in a willful daughter.  Based on the 1941 children's classic of the same name, "My Friend Flicka" (which was also a television series from 1956 to 1958) centers around a young boy's love for a wild Mustang while growing up on his family's Wyoming ranch.  In the remake, Maria Bello ("Thank You for Smoking," "Coyote Ugly") plays McGraw's wife.  Alison Lohman ("White Oleander," "Matchstick Men") plays his daughter.
Raised in Louisiana by a waitress mother and truck-driver stepfather, Samuel Timothy McGraw grew up unaware that his real father was actually the late Tug McGraw, a major league baseball player who set records with both the New York Mets and the Philadelphia Phillies.  A young fan of the All-Star, Hall-of-Fame pitcher, Tim discovered the truth after finding his birth certificate in his mother's closet.  And, while father and son did not share a relationship until Tim was 18, they were reportedly close until Tug's death almost three years ago.
In 2004, McGraw's performance opposite Billy Bob Thornton in "Friday Night Lights" met with strong critical acclaim.  Now, with three films under his belt buckle and a fourth in the works, this former high school ball player is tackling Hollywood, too.  He's even just received his own star on the walk of fame, just one day after actor Bruce Willis got his.
I sat down with McGraw at Big Sky Ranch, outside of Los Angeles, California, where "Flicka" was filmed.  He arrived sporting a beret, a goatee and his trademark sense of humor.  Here's what he had to say. …
---
Well, Tim, you look very French today.

Oui, oui!  Hanh, hanh!
Zee French beret and zee goatee.
Oui!  Zee goatee.
So how is it seeing yourself on screen?
Oh, it sucks.  Oh!  Sorry! 
I don't think that's a cuss word.
Right – it isn't for an actor anymore, is it?  Nah, I don't like it too much.  It's very…disarming, I think, is a good way to look at it.  It's kinda embarrassing.  I don't mind a little flash every now and then but to be up there that long, I start analyzing everything I did wrong.
What did you do when you were watching yourself in the crying scene?
Uh, actually, I cried the first time I saw it.
How'd you make yourself cry?
I just did.  I mean, it's a pretty intense scene.  And being a father of three daughters – it just sort of puts you there anyway.
Did they come and visit you on the set a lot?
Yeah, they came out quite a bit.  Yeah.  We were living out here so they were out quite a bit.  We were around horses and they fell in love with the horses.
Did it come natural to you to ride a horse?
Yeah, I grew up … I can't remember not ever riding.  Working around horses all my life, since I was a kid.  My step-dad, part of his business was going out and getting lost cows and stuff, so I spent a lot of time doing that as a kid.
He's a rancher.
Well, we don't call them "ranchers" in Louisiana.  They're farmers.  (Laughs.)  But he did that.  He was a truck driver and part time, working on farms, with cowboys.  We roped and rode, so he taught me how to do that from an early age.
Wow, you can rope?
Yeah, oh yeah.  I rode in high school rodeo and rode bareback a little while and team-roped.
A man of many talents!
Well, I don't know if I was very good at anything!  I just liked to do a lot of stuff.  I need to narrow something down, though, huh?
Well, you were pretty good at guitar.  You were self-taught, right?
Yeah, yeah.  I mean, I taught myself how to play.  I'm not great at it, but I can pick out a tune or two.
Get outta here!
(Laughs.)
You were playing in honkytonks just a short time after you started playing.
Yeah, gosh. This next year will be something like 18 years that I've been playing on the road, either in a van, pulling a trailer or on a bus.  I spent a lot of time playing in clubs, seven nights a week, two or three weeks at a time. 
Do you have a music gene back there somewhere?
Well, my grand-pop was Italian.  He played violin, so I remember hearing him play violin as a kid.  And my mom sang.  My sister sang.  There was always singing around the house.  But I was a jock, pretty much.  Most of what I did was play ball. 
You played football?
Football, baseball, basketball.
Tell me a bit about why you wanted to take this movie.
Well, honestly, when I first got the script, I didn't read it.  I just said, "No," right off the bat.  I didn't want a part with a cowboy or wear a cowboy hat.  I just thought I wanted to get away from that.  Then I read the script, and I thought, gosh, the script is just written so well.  And the way they adapted it from the original story and characters.  The scenes were so rich.  Plus, doing a family movie. …"Friday Night Lights," my kids couldn't see.  So I wanted to do a movie that my kids could see.  And I really enjoyed it.  It taught some lessons and it was just written so well – so emotional – that as much as I tried and talked myself out of it, I just couldn't.
What are some of the lessons you see coming out of this movie?
Uh, to get better.  I mean, even in music, I've been doing this for so long, and I still feel like that's only 30 percent of what I can be and what I want to be.  It's just learning how to do this. It's only my third movie, my second major movie, and I've got a lot to learn.  You know, I want to just learn.  I love learning and I love learning something new and trying to get better at what I do and I'm sure 'til the day I die feel like I've left something in the bucket.
Both this movie and "Friday Night Lights" touch on a lot of paternal issues – father and daughter issues, how you relate to your father and how your father relates to you.  For you, personally, what do you dream about, especially with your background and your life story?
I think not having a … I mean, my father and my stepfather, Morris, who passed away last year, who was my father, who I thought was my father, most of the time. And that was a kinda rocky road.  But he was still my father.  But, not having a dad around in this situation that I come from, always made me want to be a good father, so I became one.  And I've been one, for nine years now.  So, and three daughters, that's what I've done. That's what I am.  I'm a dad first and foremost, before anything else happens.  It's just something that comes naturally, I guess, now.
In "Friday Night Lights," you had to let go as an actor, whereas in "Flicka," you had to keep it all under control.
Well, he's a more reserved guy. 
I assume then, but I could be wrong, that maybe this movie was a little more challenging.
Absolutely.  It's a lot easier if you don't have to think and just let things go than to be withdrawn, which is pretty much what he was.  It's easier to do that.  Probably any actor I'll tell you that I've talked to will tell you that playing heavy is a little easier. You don't have to get in your head too much.
Right.
Which, there's plenty of room in there, anyway!
The children in this film treat you as a heavy.  They're constantly, almost, dreading you.
He's just a stern dad.  You think about the lifestyle that this family leads – trying to make a big ranch work on minimal money. They're not making the money they need to make and the pressures that go along with that. It's been in Rob's family for years and years and years and generations, and to know that that way of life is slowly going away.  It's gotta be heavy.
I really appreciated those scenes with you and Maria, where you were dancing – the fact that it wasn't just a stern character.
Right.  Well, he had to be a dad and he had to run a ranch at the same time, and it was a difficult place to be in.  Plus, as anybody knows, with somebody that's just like you, it can be a tough relationship.  My oldest daughter's like that.  Most mothers when they get mad will say your first and middle name, and you know you're in trouble.  When my wife gets mad, she says "McGraw," and both me and my oldest daughter, we're both in trouble.
What was it like working with Maria?
Oh, gosh.  You learn so much – from everybody on the set.  Dallas Robertson – he's a great actor.  I got to hang out with him a lot.  I learned so much.  I learned from the director of photography.  I learned from the lighting guys.  I wanted to know how they did it – how they lit this or that.  Same thing as onstage.  I like to get involved in all that stuff and learn.  It's fun for me.  You've got some of the greatest actors that are in this business, and you sit back and watch 'em do their thing and you go, "Oh, now I see how I need to cut it there."
Will you be doing any other films?
I just finished filming a role in a film called "The Kingdom" which comes out in May, with Jamie Foxx, Jennifer Garner and Chris Cooper.  I play a husband whose wife has been killed in a suicide bombing attack.
Whoa.  Serious stuff.
Yeah, it was pretty intense.  I only had a couple of scenes in there, because I was working.  I had to fit it in, but it was pretty intense.
Do you want to do more drama?
I like heavier stuff.  I do.  I like doing heavy.  I can't see me doing a romantic comedy or anything like that.
Why are you drawn to the darker roles?
I'm just dark!  I'm a dark guy!  Yeah, brooding!  (Laughs.)
Hey, I heard somewhere that you used to listen to Petra.
Oh, I love Petra, yeah.  Imperials, too.
What's your religious background?
I grew up Southern Baptist.
Do you still go to church?
Uh, not as much as we'd like to.  (Laughs.)  Or need to, for the kids.  Because we're not home a lot.  But yeah, I grew up with a strong Southern Baptist background.
Is that from your mother's side?
Everybody.  Uh, I mean, where I grew up, everybody went to church.  It was just part of our life.  It's part of your social structure, I guess.
Is that the same with Faith?
Oh, yeah. She's Southern Baptist.  She grew up 120 miles from me. 
Is that right?
Yeah, in Stardust, Mississippi and I was in Start, Louisiana.  Pretty funny.
Did you ever think that you were going to become an actor, when you were younger?
You know, I've always loved movies.  I've always been a big movie fan, and I think there's a lot of kids who see a movie and say, "Hey, I could do that" or wishes he could do that.  So I think just as much as any other kid.  But I was so wrapped up in sports that I didn't even sing a lot.  I sang in church and things like that – at friends' weddings every now and then.  But I was more wrapped up in thinking I was going to be a pro ball player.  I found out real quick that wasn't going to happen.  I think my dad got all those genes.
You've been doing a lot to support victims of Katrina. What are you doing now with that?
We did a show down there [in New Orleans], a fundraiser show.  And then we did a charity luncheon at Emeril's, which was great.  And just, you know, figuring out places to put money, where actually gets done, where you're not just shoveling out a dollar here and a dollar there, but putting a chunk of money in certain places.  And that's an ongoing process, you know.  Something new pops up every day.  So just sitting back and knowing there's other people doing work, too, and just trying to find your spot to where you can do some good.
You were pretty critical of the government.
Well, I think everybody was.  Everybody was pretty critical of what happened down there. And I think they were even critical of themselves. Yeah, I think everything could have been done a lot better.  And hopefully it will be next time.
Would you ever want to enter politics?
One day, maybe.  I grew up in Louisiana, so that's a pastime down there – politics.  So I've always been interested in it, but that's way down the line.  I got a lot more to do before that.  But I do think that it's a noble calling, to be a public servant.  I mean, I think that you're in a position to think that this country has given you a lot that you kinda owe it to them.  It's easier to write a check, but that just doesn't quite do it for me.
So, Tim McGraw for president?
Nah.  Too many skeletons in that closet!
How about governor?
Governor sounds better, yeah.
Hey, if Jesse [Ventura] can do it. …
I can't wrestle, though. 
But you can rope a horse.
Yeah!

Starring Tim McGraw, Maria Bello and Alison Lohman, "Flicka" is rated PG (for some mild language) and releases from 20th Century Fox on Friday, October 20, 2006 in theaters nationwide.  Photos courtesy of 20th Century Fox.  

Click here for more information.