Win a Date with Tad Hamilton! Movie Review
Annabelle Robertson

Entertainment Critic

2004

26 Jan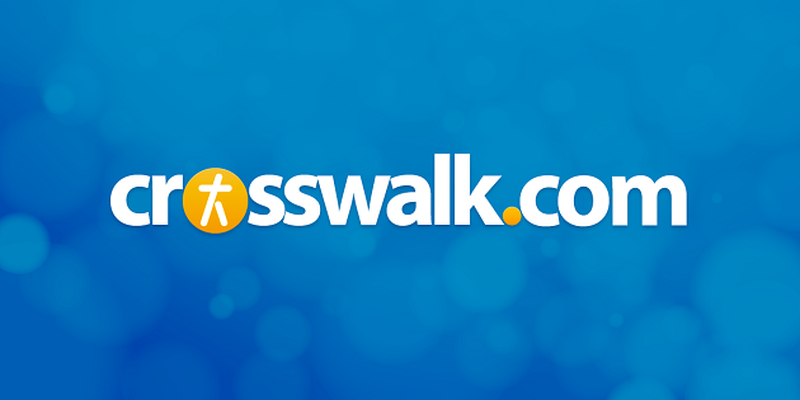 Release Date: January 23, 2004

Rating: PG-13 (for sexual content, some drug references and language)

Genre: Romantic Comedy

Director: Robert Luketic

Actors: Kate Bosworth, Josh Duhamel, Topher Grace, Gary Cole, Ginnifer Goodwin
Review: It's not the sort of film that makes you think "Oscar." First, there's the title, "Win a Date with Tad Hamilton!" which sounds an awful lot like a game show. Then there's the lack of stars. But don't let this fool you. Despite all appearance to the contrary, this movie has got a lot going for it.
Rosalie Futch (Kate Bosworth, "Blue Crush") works as a grocery clerk in rural, W. Va., where she spends her days smiling at customers and discussing the merits of flavored vs. non-flavored potato chips with her best friend, Grace (Ginnifer Goodwin, "Mona Lisa Smile"). When Rosalie wins a date with hunky movie star Tad Hamilton (Josh Duhamel, of TV's "Las Vegas"), in a contest designed to improve Tad's image, only one person is dismayed – her manager, Pete (Topher Grace, of "That 70s Show"), who is secretly in love with Rosalie. So he warns her to "guard her carnal treasure" as she flies off to Tinseltown, where dogs ride in car seats and kids are walked on leashes – oddities that director Robert Luketic ("Legally Blonde") uses to poke fun of Los Angeles.
When Tad meets Rosalie ("You're…pretty," he sputters), he realizes she has true "goodness," which he desperately needs. So he flies off to West Virginia after their dinner date, where he buys a farm and asks if they can be "just friends." Soon, the two are in love – and Pete is in despair. How can he ever win Rosalie back, especially since Tad is far nicer than anyone imagined?

OBJECTIONABLE CONTENT: "Win a Date with Tad Hamilton!"

• = Mild •• = Average

••• = Heavy •••• = Extreme

Adult Themes:

•

Drugs/Alcohol Content:

•

Language/Profanity:

•

Sexual Content/Nudity:

•

Violence:

N/A
"Win a Date with Tad Hamilton!" has the feel of a movie from yesteryear, and if Rosalie had suddenly transformed into Doris Day, I wouldn't have been at all surprised. The opening sequence, with its World War II film, hints that we are being thrown back in time. And certainly, Rosalie's demure naïveté, though charming, seems all too rare in the Britney-worshipping culture we now live in. But it works its charms on Tad, encouraging him to change his ways. And we buy it.
To his credit, Luketic has given the old plot a new twist. Instead of the usual bad boy-in-disguise, Tad is sincere in his feelings for Rosalie. He also knows how to milk a cow and chop wood, which makes us wonder if he isn't a better candidate than Pete for Rosalie. But it is Pete who loves her, and Pete who has known her since birth – so Pete it must be. But not without a few mishaps along the way.
Two things took me off guard about this movie: the script, which has a lot of hidden surprises, and the acting, which was excellent. Not only do Bosworth and Duhamel hold their own, but Grace turns in a standout performance that leaves us wanting more. Equally funny is Gary Cole, as Rosalie's Hollywood-obsessed father, and Ginnifer Goodwin, as the lusty Cathy. Sean Hayes and Nathan Lane are off kilter as Tad's oddball manager and agent, except for the occasional line of dialogue like, "Your values are different, Tad. For example, she has them."
There are other gems sprinkled throughout the film. A kid's lemonade stand in L.A. offers drinks for $9 each. Rosalie takes out her retainer before eating dinner in the L.A. restaurant. And Cole, her father (who starred in "Office Space"), wears a Project Greenlight T-shirt. He also gives disheartening wisdom to Pete. "Sometimes Goliath kicks the s--- out of David," he says, "but nobody bothers to tell that story."
This is one of the few times we hear obscenities in the film, which are all mild. The characters drink, but not much, and they're of legal age. Even Cathy's sexual allusions sound like something from an old-fashioned romance novel. And thankfully, Rosalie's values are never corrupted by Tad. The couple makes out – on several occasions, including one scene on top of the bed – but that's as far as it goes. Rosalie actually stops Tad from going further, which may be due to Pete's cute warning. Either way, Rosalie is an excellent role model for young girls, who will see that kindness is rewarded and virginity is a virtue (even if Rosalie does say, "Shake-a-doo!" instead of "Wow!").
Some would argue that the movie's innocence is unbelievable, but I see few movies that aren't, for one reason or another. Sure, nobody has a Southern accent except for the bartender (Kathryn Hahn, as the overweight friend in love with Pete). And Rosalie has some very attractive clothes for someone from Appalachia. Of course, she also looks stunning in her Piggly Wiggly uniform.
These are easily-overlooked details, however, that do little to detract from the charm of the film, which promotes true love and the value of friendship. In fact, "Win a Date with Tad Hamilton!" is the kind of movie everyone says Hollywood should make more of. So, now that Hollywood has, go and see it.