X-treme Christians: Actor Stephen Baldwin Makes DVD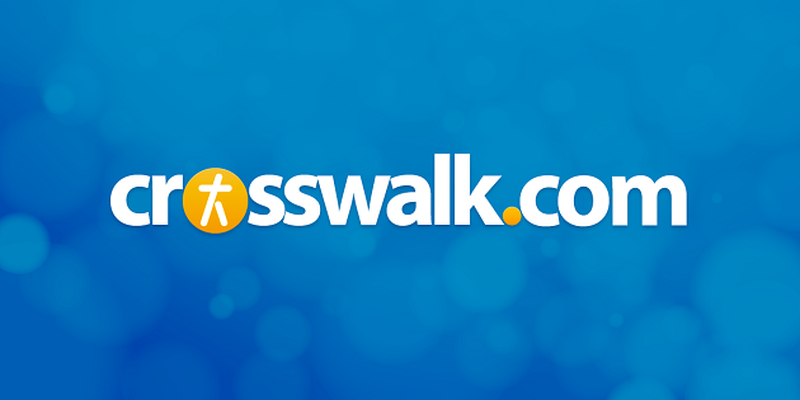 Stephen Baldwin was under the east end of the Burnside Bridge, wearing an "Army of the Lord" T-shirt with camouflage pants and directing a Christian-themed DVD of skateboarders and BMX riders.

As taping began on a recent Wednesday at Burnside Skatepark, the connections – Baldwin, skateboarding, Christians? – were hard to grasp for some Burnside regulars, like 33-year-old Nate Bemiller of Portland.

"You're Stephen Baldwin?" Bemiller asked the actor, who wore a backward baseball cap with "Jesus" embroidered on one side and "God is good" on the other.

"We're just a bunch of Christian guys making a video," said Baldwin, burly and tan. As if to make his purpose clearer, he pointed to a BMX rider, high in the air above the skate park. "He gets more air 'cause he's got Jesus," said Baldwin, half-joking.

Bemiller grinned, but he didn't bite: "I'm not gonna go there," he said. Though many don't know it, the actor known for his role as a career criminal in "The Usual Suspects" and, most recently, as part of the cast of ABC's reality show "Celebrity Mole" is a born-again Christian.

His newfound faith, and his friendship with Beaverton-based evangelist Luis Palau, are what led him to direct and host the DVD. Called "Livin' It," the project is meant to reach teens with the gospel through the culture of extreme sports.

While the Baldwin angle adds a wrinkle, the link between evangelical Christians and skateboarding is nothing new.

Portland, in fact, is home to the nation's oldest "skate church," a ministry begun in 1987 at Central Bible Church. Each week, 130 to 200 skateboarders show up to use 11,000 square feet in a church-owned warehouse, under the condition they stop for 30 minutes to listen to a "gospel message."

The ministry has spawned imitators from California to Florida. And Christian "demo" teams travel the country, riding skateboards manufactured by Christian skateboard companies.

Palau, an evangelist who holds Christian music festivals around the world, has taken notice of the skate ministries' success. Since 2000, each of his festivals has featured a skate park with professional skateboarders and "skate evangelists."

Last year, Baldwin met Palau at a festival in Syracuse, N.Y. That led to Baldwin's appearance at another festival in Fort Lauderdale, Fla., this spring, which led to his role in the DVD.

The youngest of the acting Baldwin brothers (Alec, Daniel and William are the others), Baldwin, 37, has been in film and television since the 1980s, often playing the screwball comedian while earning a bad-boy reputation off the set.

"Stephen is really the perfect host because he's not the goody-goody Christian, he's not really known for that," says Kevin Palau, Luis' son, who is executive vice president of Luis Palau Evangelical Association. The association is spending about $200,000 to produce the DVD.

Baldwin was raised as a Roman Catholic, which for him was a "relatively meaningless" experience and "kind of a scary deal," he says. About two years ago, he says, he was "captured by the Lord" and "born again."

He calls the change "a predestined reality," but he also credits his wife, Kennya, who is a Christian. She and the couple's daughters – Alaia, 10, and Hailey, 6 – were in Portland for the filming.

"Livin' It" will feature footage of stunts by professional BMX riders and skateboarders, as well as interviews with the athletes talking about their faith. The roster includes BMX riders Rich Hirsch, John Greer and Vic Murphy, and skateboarders Anthony Carney and Tim Burn.

Once the DVD is finished early next year, it will be sold to churches and Christian youth organizations for use as an outreach tool, but it may also be available in video stores, Palau says.

Bruce Crisman, a BMX rider who was a gold medalist at the Summer X Games in 2001, says he uses any opportunity to talk about his faith. "The Lord found me through a skateboarder," says Crisman, 24, of Tigard, Ore. "Who knows what it could be for someone else."

Jud Heald, a skateboarder from Missouri, acknowledged that skaters who actively proclaim a Christian faith are a small segment of the skateboarding world. But that makes their mission even more important, he says.

"There's a few of us that the Lord has really put it on our hearts to reach out to the other guys," says Heald, 26.

Bemiller, the skeptical skater who wandered onto the set, got a free board out of his chance meeting with Baldwin. When the actor saw Bemiller's board – illustrated with the word "terror" over an image of a woman's legs sticking out of a trash can – he gave him a new one with an image of a skull, a cross and the word "faith."

"Get this local cat some grip tape," Baldwin yelled to his crew. He wasn't won over, Bemiller said, but he wasn't turned off, either.

"They did a good job connecting with me, but I'm such an agnostic," Bemiller said. "I've dealt with evangelical types before, but these guys are pretty laid back. I appreciate the subtle approach."


© 2003 Religion News Service.  All rights reserved.  Used with permission.