Michael Bay's 13 Hours Comes Through Despite Unpleasantries, Hard Truths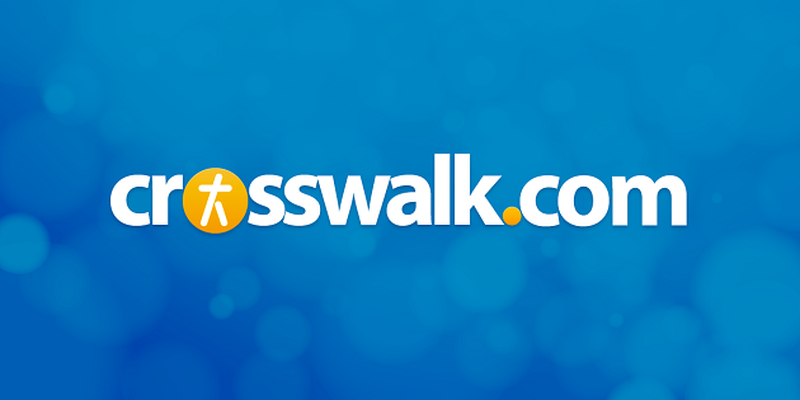 DVD Release Date: June 7, 2016
Theatrical Release Date: January 15, 2016
Rating: R (for strong combat violence throughout, bloody images, and language)
Genres: Action, Drama, Thriller
Run Time: 144 minutes
Director: Michael Bay
Cast: John Krasinski, James Badge Dale, Max Martini, Pablo Schreiber, Toby Stephens, David Costabile, Matt Letscher, Dominic Fumusa, Alexia Barlier
You remember 2012, right? So you'll understand why real estate professional Jack Silva (John Krasinski, Big Miracle) had to take another job. Leaving his wife and small daughters behind, Jack joins his old friend Tyrone "Rone" Woods (James Badge Dale, World War Z) as part of a six-man team of elite ex-military operators assigned to protect the CIA at a secret location in Benghazi, Libya as part of the CIA's Global Response Staff (GRS).
Related: John Krasinski Tells Crosswalk What it Meant to Portray Jack Silva
2012 was not a good year in Libya, either. "It's hard to tell the [expletive deleted] good guys from the bad guys," Rone tells his newly-arrived buddy. He's not kidding: they all look alike and when a bunch of guys show up waving weapons it's hard to know whether to shake their hands or shoot them on sight.
While other countries' embassies had already pulled out of Libya by this time, U.S. Ambassador Chris Stevens (Matt Letscher) was still optimistically trying to build relationships, the "foundations of diplomacy." A likeable guy, Stevens popped in for what was meant to be a low-key visit to Benghazi. And that's when things went horribly wrong.
As the title suggests, the story takes us on an almost hour-by-hour recap of the events of September 11, 2012. If it weren't so tragic it would be a comedy of errors. Not enough security, too much bureaucracy, and a bunch of angry men with weapons are a recipe for disaster. When the embassy outpost was attacked they called for help—but help was a long time coming. If it hadn't been for the GRS team acting against their orders, help wouldn't have come at all.
While the movie itself is not thirteen hours long, it sometimes feels that way. True to form, director Michael Bay (Pain & Gain) tells the story in a jumpy, often confusing way, but it (mostly) works. Art imitates life here; both the situation and virtually everyone involved in it were confused.
Related: Meet the Real-Life Military Heroes of 13 Hours
While the honor and bravery of the GRS team is definitely inspiring, 13 Hours is not likely to engender any warm feelings about the U.S. government's actions (or lack thereof). The CIA comes across as basically useless; Base Chief Bob (David Costabile, The Bounty Hunter) doesn't want the security team there in the first place because "there's no real threat here." He sure doesn't want them to blow the cover of the CIA's "secret" location by racing off on a rescue mission, particularly since he can't get anyone to authorize it. Meanwhile, Agent Jillani (Alexia Barlier) appears to have been given screen time only to provide the movie with a token female.
Since you'll be in the theater for almost three hours (allowing time for previews), it's a good thing this film is visually stunning. The scenery alone is breathtaking, but some of the close-ups are exceptional, especially in contrast to the big picture. As any action movie-goer knows, explosions can be beautiful, and there are plenty of them. The film score hits all the right notes, too; often going unnoticed, it adds depth to the anguish when the time comes to mourn.
This being an election year and all, it's hard to miss the political overtones: Hilary Clinton, Secretary of State at the time, is not part of the film but her role in the actual events has been much discussed. There's a scene showing Muslim men at prayer with their weapons propped up along the walls of the mosque that's likely to raise a few hackles, as well.
Politics aside, 13 Hours is violent and sometimes bloody. It's long and occasionally slow. The language is on the profane side (though doubtless mild by combat standards). A lot of people die. But it's also a true story; the film is based on the book 13 Hours by New York Times bestselling author Mitchell Zuckoff and members of the security team who lived those hours. Against overwhelming odds, these brave men risked their lives to protect their fellow Americans. And that deserves to be celebrated.
CAUTIONS (may contain spoilers):
Drugs/Alcohol: Several characters drink alcohol. A group of men is shown smoking a hookah.
Language/Profanity: The f-bomb is dropped regularly but not as often as one might expect; other common profanities make an appearance. Jesus' name is used at least once. A one-finger salute
Violence: This is basically a war movie; people are shot, blown up, and so on. People are attacked or threatened on multiple occasions. Guns, knives, heavy weapons, car crashes, and so on all come into play. There are also a few moments of the 'blood spurting' variety but the gore is kept to a minimum.
Sex/Nudity: One man describes how he and his buddies rubbed their sexual organs on the hat of another man they didn't like. There's a video of mating rabbits (I'm still not sure why). Several men are shown shirtless, one in tiny shorts, with occasional close ups on bulging muscles.
Spiritual Themes: One character reads Joseph Campbell, whose quote "All the gods, all the heavens, all the hells, are within you." comes up in conversation more than once. One team member says he's not afraid when the shooting starts because "as long as I'm doing the right thing God'll protect me."
Publication date: January 15, 2016