"17 Again" Doesn't Exactly Rewrite History
Christa Banister

Crosswalk.com Contributing Writer

Updated

Apr 24, 2009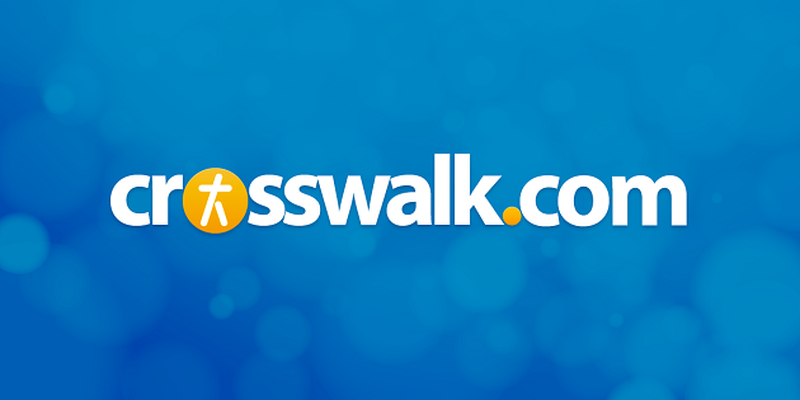 Release Date: April 17, 2009
Rating: PG-13 (for language, some sexual material and teen partying)
Run Time: 102 min.
Director: Burr Steers
Actors: Zac Efron, Matthew Perry, Leslie Mann, Thomas Lennon, Sterling Knight, Michelle Trachtenberg. Melora Hardin, Allison Miller
Let's face it: Much like last week's box office champ Hannah Montana: The Movie, 17 Again is essentially critic-proof, considering the overwhelming popularity of its heartthrob leading man, Zac Efron (of High School Musical and Hairspray fame) with 'tween and teen girls.
With a recycled premise and lukewarm life lessons, 17 Again is really nothing more than a good excuse to capitalize on Efron's charm and hard work at the gym. But for movie fans not enamored with Efron's good looks, there's not much added incentive to buy a ticket, considering the seriously untapped potential in a premise that's been played out in everything from Freaky Friday, to Big to 13 Going on 30.
It's not that 17 Again is truly awful. Trust me, I've seen far worse comedies recently where I've laughed even less. But the sheer lack of creativity and imagination in the script doesn't exactly make high school worth revisiting yet again.
One thing is for sure, though. The filmmakers don't waste any time using Efron to work his target market. In the movie's prologue, the year is 1989, and Efron is 17-year-old Mike O'Donnell, a varsity basketball stud (who prefers to practice shirtless, natch) on the verge of huge things career-wise. With a college scout in the crowd to impress and a championship that's his for the taking, Mike is so excited about the big game that he even joins the cheerleaders for an impromptu dance number to Young MC's "Bust a Move."
Making him all the more likeable and endearing is how Mike reacts to news that ends up rocking his future in a major way. When his girlfriend Scarlett (Allison Miller) shows up during his pre-game warm-up and eventually reveals that she's pregnant, he immediately drops the ball and leaves his hoop dreams behind to be with the girl he loves.
It's a brave, chivalrous move, for sure, but isn't it possible that Mike could've been a supportive future father and a hoops star? Does it really have to be one or the other?
But the set-up, lazy or not, does fuel the rest of the story. Now some 20 years later, Mike (now played by Matthew Perry, who apparently has gone to the Vince Vaughn "school of looking haggered") isn't the same, happy-go-lucky chap of days passed. Stuck in a dead-end job of selling pharmaceutical products where even the newbie college grads are getting promoted over him, his marriage to Scarlett (now played by Leslie Mann) is also on the rocks because he can't stop living in the past. And if that wasn't enough discouraging news, his teenage kids Alex (Sterling Knight) and Maggie (Michelle Trachtenberg) aren't exactly his biggest fans either.
Wanting nothing more than to return to his glory days, Mike visits his old stomping grounds, admiring the younger version of himself in the trophy case when fate, in the form of a janitor who looks remarkably like Clarence from It's a Wonderful Life, intervenes. Posed with the question— "Wouldn't you like to do it all over again?" Mike is magically transported to a bridge, where he attempts to save the janitor from drowning (hmm, where have we seen that before?). Once Mike has successfully escaped from a watery death and has wiped off his muddy shoes, he discovers that (gasp!) he's gotten his wish.
So what will Mike do now that he's gotten a second chance at being 17? Well, aside from showing off those dribbling skills, it's pretty easy to guess once Mike (Efron again) discovers that Alex is routinely duct-taped to the toilet by bullies and Maggie is planning on ditching her Georgetown college plans to shack up with the school's requisite troublemaker instead.
In fact, the only moments that don't fall prey to clichés or nods to Back to the Future with awkward run-ins with his daughter, who's now a peer, and his suddenly much-older wife, don't even involve Mike at all. Thankfully, Mike's got a weirdo pal named Ned (Thomas Lennon) who prevents the movie from being a complete comedic bust. In an inspired bit of casting, Lennon shines as the geeky man-boy with an apartment full of Star Wars and Lord of the Rings memorabilia who happily poses as Mike's father so he can enroll in high school. Quickly developing a mad crush on the school's uptight principal (played perfectly by Melora Hardin from TV's The Office), there's nothing Ned won't do to impress her, even if it's speaking Elvish a la Lord of the Rings.
Unfortunately, the rest of the flick lacks that same verve—comedic or otherwise. While it gives Efron an opportunity to flex his muscles in a non-musical arena, the shoddy writing and plotting doesn't do him many favors, meaning the jury is still out on whether he'll successfully make the transition from teen heartthrob to leading man. But in the meantime, it provides the girls with yet another chance to swoon.

CAUTIONS:
Drugs/Alcohol: Social drinking depicted, including underage drinking at a party. Plus, there's also a scene where Scarlett is inebriated and ends up hitting on the younger Mike, who is technically her husband.
Language/Profanity: Occasional profanity including a couple of instances where the Lord's name is exclaimed.
Sex/Nudity: Teen pregnancy subject matter as the younger Mike's high school girlfriend informs him that she is pregnant. The older Mike works at an advertising firm that promotes Viagra-esque products. There's also plenty of sex talk among the teens, including several girls who repeatedly hit on the younger Mike and brazenly claim to "be easy." There's also a scene in a high school sex ed class where the students are supposed to learn the proper way of using condoms, until the younger Mike, in full-on father mode, ultimately persuades the class not to have sex until you find someone you love—preferably when they're married. After that, the sex conversation ceases, with several students ultimately praising Mike's abstinence plea.
Violence: Most is of a comedic nature, although there's a couple of fight scenes between the younger Mike and the school bully.
Christa Banister is a full-time freelancer writer, specializing in music, movies and books-related reviews and interviews and is the author of two novels, Around the World in 80 Dates and Blessed Are the Meddlers. Based in St. Paul, Minn., she also weighs in on various aspects of pop culture on her personal blog.
For more information, including her upcoming book signings and sample chapters of her novels, check out her Website.