The Bad Moms are Back for Christmas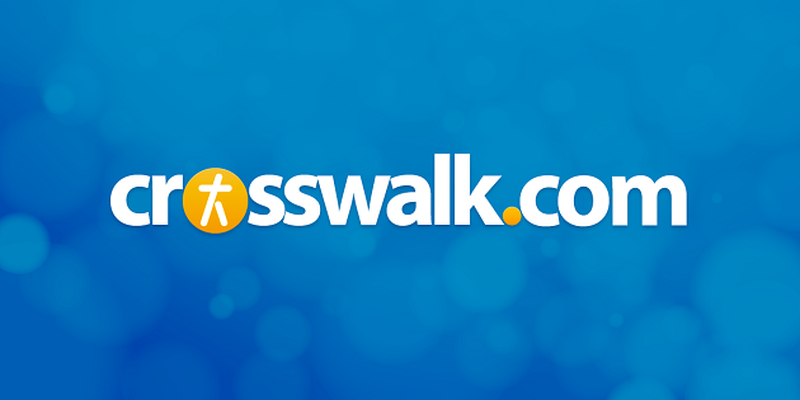 The bad moms are back, unhinged as ever, and this time with Christmas flair. While it follows the general pattern laid out in the first installment, A Bad Moms Christmas shows off new shenanigans, a strong supporting cast, and a downright tender look at family holiday dynamics. 2.5 out of 5.
 
Synopsis
Amy (Mila Kunis), Carla (Kathryn Hahn), and Kiki (Kristen Bell) have remained best buds, and this time around they are trying to help each other survive Christmas, a mom's most stressful time of year. But each woman is thrown for a total loop at the unexpected (or in Kiki's case, early) arrival of her mother to visit for the holidays.
While 2016's Bad Moms spotlighted competition between mothers, there are new challenges to face in this sequel. Kiki must decide how to enforce boundaries to combat her mom's (Cheryl Hines) obsessive need for closeness. Carla worries that her free-wheeling mom (Susan Sarandon) will hang around just long enough to borrow money, like she's always done. And worst of all, Amy must figure out how to reconcile her elegant, overbearing mom's (Christine Baranski) desire for a decadent Christmas with her own need for a low-key, relaxing Christmas.
 
What Works?
As with its predecessor, this movie is utterly ridiculous, super R-rated... and just plain fun. The trio of leading ladies is just as engaging as they were before, and the addition of three veteran actresses playing their moms only amps up the laughs (and cringe-worthy moments, of course). Essentially, A Bad Moms Christmas is modern farce - so utterly ridiculous that you go full circle on suspension of disbelief and find yourself just laughing out loud and rooting for these ladies amidst totally unbelievable scenarios.
As with the first movie, this one also slips in some germain truth about family relationships, parenthood, and friendship. Whether it's a spot on analysis of the emotional burden that society hoists on wives and mothers to be the managers of their homes, or a stirring lesson in undeserved forgiveness, it's not hard to find wisdom beneath the silliness.
 
What Doesn't?
The film stays true to formula: no big surprises or risks. It's easy to call a line before it's actually delivered. The stakes also feel pretty low most of the time, especially compared to its predecessor.
And we must give the same specific caution that we gave in Bad Moms: many folks will not enjoy the humor if they are in any way put off by cude content. As before, there is no graphic violence or sex, but there is a lot of profanity, course talk, and something too close to nudity for many to comfortably watch (see "Cautions" below).
 
Christian Worldview Elements / Spiritual Themes
Surprisingly, there are many excellent worldview questions and themes raised in this raunchy flick. Characters must carefully consider how to weigh personal conviction and freedom against relationships and sacrifice. Forgiveness, even when situations haven't changed and the offender is wholly unworthy, is discussed and modeled. The importance of family - above and beyond personal indulgence or insecurity - is highlighted.
As a "Christmas movie," the film also contains many specifically Christian references. Characters discuss church attendance at one point, and several scenes take place inside a church at a Christmas Eve mass. At one point a character exclaims (quite solemnly), "Ladies, it is Jesus' birthday!"
 
CAUTIONS (may contain spoilers)
MPAA Rating: R for crude sexual content and language throughout, and some drug use 
Language/Profanity: The full range, including frequent F-bombs and plenty of anatomical references. A small child repeats a phrase containing the F-word several times.
Sexuality/Nudity: There is an extended scene between a naked man and a female spa employee who is charged with waxing his nether regions (he is only shown from the side). Lots of references to, and conversations about, anatomy and sex. A group of "sexy Santas" partially disrobe for a crowd of women (the outline of a man's comically large penis is visible a few times through his shorts). A woman decorates a pieces of gingerbread to look like a penis and later someone takes a bite out of it. A couple begin to kiss and have foreplay in bed but stop short before anything happens. Someone references genital warts. A drunk woman kisses a store clerk (also a woman). Women engage in suggestive dancing with a mall Santa Claus. Some women display cleavage. A child discusses hearing two adults having sex in the next room without realizing what they were doing.
Violence/Frightening/Intense: A few falls and collisions. People drive recklessly a few times.
Drugs/Alcohol: Women drink, discuss drinking, and become drunk several times. A woman smokes a joint in several scenes, and sometimes shares or discusses it with another person. Wine glasses are shown at a party. A woman drinks from a flask several times (including in front of children).
 
The Bottom Line
RECOMMENDED FOR: Anyone who loved the first Bad Moms. Christmas movie junkies who don't mind the R-rating. Parents exhausted from holiday prep (or dreading it!) who need a laugh and a little catharsis.
NOT RECOMMENDED FOR: Those turned off by the first Bad Moms. Those sensitive to sexual discussion, coarse talk, and profane language. Those who are saving their bucks for the next great Oscar-winner, rather than a popcorn flick. Those for whom watching intense mother-daughter relationships might trigger anxiety or grief.
A Bad Moms Christmas, directed by Jon Lucas and Scott Moore, opens in theaters November 1, 2017. It runs 104 minutes and stars Mila Kunis, Kathryn Hahn, Kristen Bell, Cheryl Hines, Susan Sarandon, Christine Baranski, Jay Hernandez, and Justin Hartley. Watch the trailer for A Bad Moms Christmas here.
 
Debbie Holloway is a storyteller, creator, critic and advocate having adventures in Brooklyn, New York.
Publication date: November 3, 2017
Image courtesy: ©STXEntertainment