Premise of A Dog's Purpose May Give Some Viewers "Paws"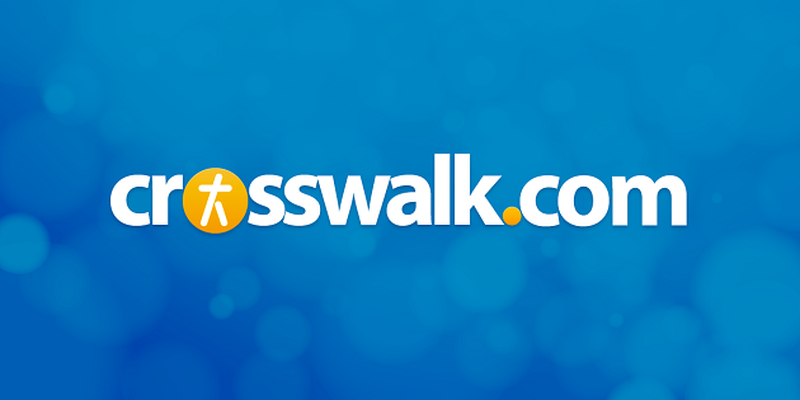 Christian viewers might struggle with the concept of this gentle family film built around the notion that a dog can die repeatedly and be reincarnated as another dog over and over again. Whatever its charms, the film's underlying idea makes it hard to fully recommend. 2.5 out of 5.
 
Synopsis
And they say cats have nine lives and all dogs go to heaven. Maybe they never met Bailey, a philosophical canine who wonders, in thoughts given voice by Josh Gad, what the purpose of his life might be. He could be forgiven for such pondering, given the hard knocks he experiences, such as surviving being locked in a hot car. He ends up in the care of Ethan (played at various stages by Bryce Gheisar, K.J. Apa and Dennis Quaid), but life is—or lives are—just beginning for Bailey, who will meet an untimely death over and over again. Fear not, however. After each demise (tastefully depicted, although sensitive viewers might react strongly), the dog is reborn, adapting to his new owner's needs. He's a police officer's canine partner and a student's companion, but he's also sometimes a she (the dog's discovery of his new gender is played for laughs). Yet it's the dog's bond with Ethan—the story's strongest connection—that both Bailey and Ethan find hard to break.
 
What Works?
The canine performers are adorable, while the actors who portray Ethan at various stages of his life are also memorable.
 
What Doesn't?
The dog's owners other than Ethan are disposable. We feel like we're biding our time during those sequences, wondering if the movie will find a way to get back to the storyline (between Ethan and Bailey) we care most about. Another potential distraction is the story segment involving a widely publicized incident of what appears to be animal mistreatment on the set, breaking whatever spell the story has cast to that point. Such is the downside of bad publicity.
 
Christian Worldview Elements / Spiritual Themes
I don't mean to be overly dogmatic, but when it comes to animals having souls, the Bible doesn't have much to say. The idea is a controversial one, but it's implicit in this story of a dog dying (repeatedly) and being reborn (repeatedly). If you don't buy into the premise, A Dog's Purpose could be a ruff! sit. Family elements include some traumatic moments between a boy and his father, and while faith isn't central to the conflict, those incidents could be troubling for viewers who are children of alcoholics. As for the dog's purpose, the film feels about as deep as a greeting card. That's not necessarily a bad thing—greeting cards get a bad rap; the best ones can be quite moving in their succinct way of encapsulating complex emotions—but they can also be sappy and overly sentimental, and, dare I say, cheap. Your mileage will certainly vary on whether you find the conclusion of the story profound or cloying.
 
CAUTIONS (may contain spoilers)
MPAA Rating: PG for thematic elements and some peril 
Language/Profanity: An episode built around getting Bailey to go to the bathroom.
Sexuality/Nudity: Kissing is referred to by the dog as "licking faces"; a dog says he and another dog "slept together," and the two are shown sleeping at their respective owners' feet; a dog briefly sticks his snout up a woman's dress; a woman is shown in a bubble bath, but only her head and hands are exposed; a wedding.
Violence/Frightening/Intense: A dog is shown panting in a hot car until a window is smashed, saving the animal; comic pratfalls; a dog trips a boy; Ethan's dad knocks his mom to the ground and Ethan intervenes; a punch is thrown; a house fire; Ethan jumps from a window and is injured; gunfire; blood from a dog's wound; a woman falls into rushing water; a dog is put to sleep.
Drugs/Alcohol: Ethan's dad (Luke Kirby) is an alcoholic and is seen drinking and in a drunken state several times.
 
The Bottom Line
RECOMMENDED FOR: Dog lovers who aren't boycotting the film over a widely seen clip of one of the canine performers appearing to be mistreated on the set.
NOT RECOMMENDED FOR: Those who struggle with the premise about a dog being reincarnated multiple times.
A Dog's Purpose, directed by Lasse Hallstrom, opened in theaters January 27, 2017; available for home viewing May 2, 2017. It runs 120 minutes and stars Josh Gad (voice only), Britt Robertson, Bryce Gheisar, KJ Apa, John Ortiz, Juliet Rylance, Luke Kirby, Peggy Lipton, Pooch Hall and Dennis Quaid. Watch the trailer for A Dog's Purpose here.
 
Christian Hamaker brings a background in both Religion (M.A., Reformed Theological Seminary) and Film/Popular Culture (B.A., Virginia Tech) to his reviews. He still has a collection of more than 100 laserdiscs, and for DVDs patronizes the local library. Streaming? What is this "streaming" of which you speak? He'll figure it out someday. Until then, his preferred viewing venue is a movie theater. Christian is happily married to Sarah, a parent coach and author of Hired@Home and Ending Sibling Rivalry.
Publication date: January 26, 2017