A Faulty Sense of Empowerment Fuels The Women
Christa Banister

Crosswalk.com Contributing Writer

Updated

Dec 24, 2008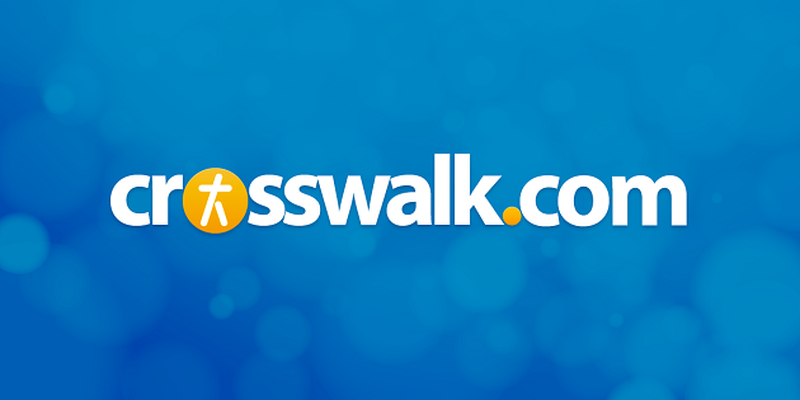 DVD Release Date: December 21, 2008
Theatrical Release Date: September 12, 2008
Rating: PG-13 (sex-related material, language, some drug use and brief smoking)
Genre: Drama
Run Time: 114 min.
Directors: Diane English
Actors: Meg Ryan, Annette Bening, Eva Mendes, Debra Messing, Jada Pinkett Smith, Bette Midler, Candice Bergen, Carrie Fisher, Cloris Leachman, Debi Mazar, Ana Gasteyer, India Ennenga

If it wasn't for the worldwide success of the recent big-screen treatment of Sex and the City, chances are The Women, a remake of the 1939 classic that's been in the works for more than a decade, probably wouldn't be playing at a theater near you as we speak.
And while it would be nice to say that the film's release is proof that persistence does indeed pay off, there's really not much to celebrate here—even if The Women does feature a talented all-female cast. In fact, it's the presence of such a promising collaboration that probably makes the end result the most disappointing. After all, when '90s rom-com supergirl Meg Ryan is teamed up with likes of Annette Bening, Debra Messing, Bette Midler and Candice Bergen, you'd assume a superior script is what brought them all together.
Unfortunately, that's hardly the case with such sophomoric, sitcom-y material these ladies have to work with in The Women. Instead of a snappy, thought-provoking satire on the seemingly complex lives of wealthy Manhattan women or a laugh-out-loud comedy on the pratfalls of adjusting to the idea of getting older, you're inevitably left wondering what these actresses must have turned down to actually say "yes" to this. Seeing a movie like this inevitably begs the question of why there's not better material available for skilled actresses of a certain age, but that's an entirely different conversation, right?
Back on topic, though, The Women is anchored by Ryan, who plays Mary, a late 40ish woman who seems to have it all. Or at least her life, filled with charity luncheons, shopping and long gossip sessions with her equally "successful" gal pals, would make it seem that way. But when Mary learns that her hubby (who we never actually see because there isn't a guy shown in the entirety of the movie, short of a baby boy born at film's end) has been sleeping with the gold-digging spritzer girl (Eva Mendes) from her favorite store, Sak's Fifth Avenue, her seemingly perfect life is flipped upside down.
At first, her mom (Bergen) encourages Mary to simply overlook his infidelity because "he really does love her." That's what she did, after all, when her husband cheated, and everything's fine. But as the weight of her mistrust grows heavier by the day, Mary escapes to a self-help retreat in search of "herself." While that's probably a typical course of action for someone who doesn't turn to faith in times like these, the emptiness of self-empowerment is still glaringly apparent. After all, how seriously can one embrace the psychobabble when it's given while smoking a joint with a crackpot Hollywood talent scout like Leah (Bette Midler)? But quicker than you can say "I'm every woman," Mary knows exactly what to do after their "enlightening" conversation: She needs to be more selfish because if she takes care of herself, everything will magically fall into place, right?
Yeah, right.
Sadly, that's exactly what this underdeveloped script would have the audience believe, however. When Mary straightens those dreadful ringlets she had in the beginning of the movie, embraces a flashy new nail color (Jungle Red!!) instead of the neutral tone she typically favors and actually achieves her career goal of launching her own fashion line, that's instantly enough to make her failed marriage worth pursuing again. While it's nice to see the theme of a marriage restored emerge, it's not actually based on the couple's mutual desire to work through their struggles. Rather, now that Mary has "found herself" and really knows who she is, she can finally be loved in a way that'll make her husband stay faithful.
Hmmm…
For the record, The Women is decidedly less vacuous than the adventures of Carrie Bradshaw, her pals and their Manolos, (I mean, there's even a section dedicated to how the women in magazines are not how they actually appear in real life—quelle horror) but there's still the pervasive belief that your own happiness is still more of a priority than anyone else's. And in a movie that was intended to spotlight the power of women's relationships, that's ultimately a waste of two hours and a slew of actresses who could do much better in the script department.
CAUTIONS:
Drugs/Alcohol: Alcohol is often used as a means of coping with problems. Mary's young teenage daughter, Molly has recently taken up smoking to fit in and lose weight (even though she clearly doesn't need to). Mary and Leah share a joint at a self-help retreat.
Language/Profanity: A few mild expletives plus several instances where the Lord's name is taken in vain.
Sex/Nudity: Alex (Jada Pinkett Smith ) isn't shy about the fact that she's a lesbian. She takes her friends to a gay-friendly restaurant where many same-sex couples are affectionate with one another. And while there isn't any sex shown, there's plenty of frank discussion on the topic, including a chat about losing one's virginity between Sylvie and Molly.
Violence: Only of the comic variety.


Christa Banister is a full-time freelancer writer, specializing in music, movies and books-related reviews and interviews and is the author of two novels, Around the World in 80 Dates and Blessed Are the Meddlers. Based in St. Paul, Minn., she also weighs in on various aspects of pop culture on her personal blog.
For more information, including her upcoming book signings and sample chapters of her novels, check out her Website.