A Few too Many Bumps along Reservation Road
Christian Hamaker

Crosswalk.com Contributing Writer

2007

19 Oct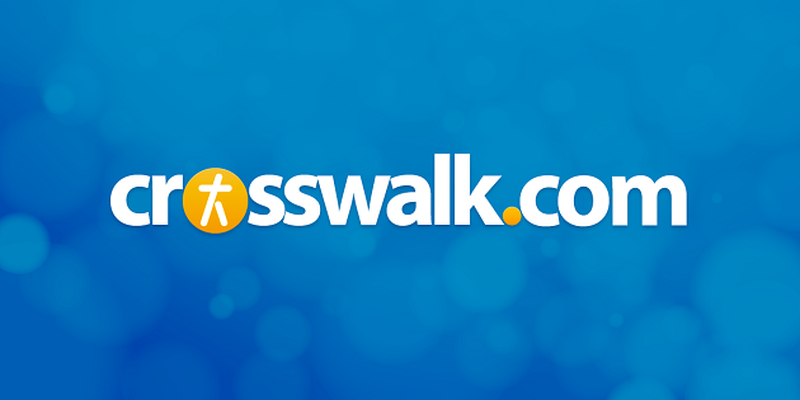 DVD Release Date: April 8, 2008
Theatrical Release Date: October 19, 2007 (limited)
Rating: R (for language and some disturbing images)
Genre: Drama
Run Time: 102 min.
Director: Terry George
Actors: Joaquin Phoenix, Mark Ruffalo, Jennifer Connelly, Mira Sorvino, Elle Fanning, Sean Curley, Eddie Alderson
Reservation Road, from director Terry George (Hotel Rwanda), is the second high-profile October drama to take on the issues of loss, grief and the ways in which we cope with the sudden death of a loved one.
In the other, Things We Lost in the Fire, a recent widow looks to a friend of her deceased spouse to help her rebuild her life. In Reservation Road, a couple grapples with the hit-and-run death of their son. The grieving father pursues vengeance, while the guilty party comes to terms with what he must do. But where Fire is concerned with the demons that tempt us from facing reality, Road is about the destructive impact of making the wrong choice, and how the power of guilt can ultimately lead to the right outcome.
Ethan and Grace (Joaquin Phoenix and Jennifer Connelly) stop at a gas station while returning home from their son's (Sean Curley) successful piano recital. When the boy steps out of the car, he's struck and killed by a car driven by Dwight Arno (Mark Ruffalo), a lawyer on his way home from a Red Sox game with his son. Panicked, Dwight drives off, while his dazed son (Eddie Alderson) asks what happened.
Dwight's ex wife (Mira Sorvino) shows increasing concern about Dwight, and his time spent with their son, but Dwight focuses on reports of the incident, and whether his role in it might be discovered. After a police investigation quickly dries up, and the prospects of finding the culprit dim, Dwight feels little relief. Instead, he fights the urge to confess his crime. His marriage is over and he cherishes the time spent with his son, but he worries about the lingering consequences of the fatal night. How can he pass along moral lessons about wrongdoing to his son, when he hasn't accepted responsibility for his own actions?
Ethan believes justice will bring him a measure of peace, but when the proper channels of pursuing the culprit disappoint him, he takes matters into his own hands. His wife tries to move on from the tragedy but finds a growing gulf between her needs and her husband's demand for closure.
In search of legal help, Ethan contacts a legal firm and, in a development that tests believability, is assigned Dwight as his counselor. Ethan gradually gathers his own evidence pointing to Dwight as the wanted man, while Dwight, unbeknownst to Ethan, prepares to turn himself in. He shows up at the police station to confess his crime, only to encounter another twist that prevents a confrontation-free resolution to the crime.
The two men must confront each other. Will vengeance trump mercy? The film's final moments are its best, suggesting that "death" is a spiritual state that can afflict the living. The apostle Paul speaks of those "dead in trespasses and sins … following the course of this world, following the prince of the power of the air, the spirit that is now at work in the sons of disobedience—among whom we all once lived in the passions of our flesh, carrying out the desires of the body and the mind … by nature children of wrath, like the rest of mankind" (Ephesians 2:1-3). Reservation Road reinforces that truth, but it doesn't tell of the Good News that Paul goes on to celebrate: "But God, being rich in mercy, because of the great love with which he loved us, even when we were dead in our trespasses, made us alive together with Christ—by grace you have been saved" (Ephesians 2: 4-5).
The acting in Reservation Road is strong across the board, but the story has too many coincidences at crucial moments. The scenes of loss are wrenching, yet the story leaves viewers with little sense of hope for any of the characters. Although we want Dwight to confess, it is difficult to feel sympathy for Ethan, who turns to Internet chat boards for interaction after his son's death, rather than to his wife.
While not without merit, Reservation Road has a few too many bumps. Steer clear for now, but this one may be worth catching on home video.
Questions? Comments? Contact me at crosswalkchristian@earthlink.net.
CAUTIONS:
Language/Profanity: Lord's name taken in vain; several profanities.
Sex/Nudity: A married couple kisses in bed.
Drinking/Smoking: None.
Violence: A fatal hit-and-run is shown; the medical cause of a boy's death is graphically explained; a man is pistol-whipped; a man threatens suicide.
Religion: At a funeral, a minister tells grieving parents that their deceased son is "an angel now"; a child wonders whether we can hear music in heaven, and her mother tells her we can.