Thanks to Hanks, A Hologram for the King Moves Us Despite Little Action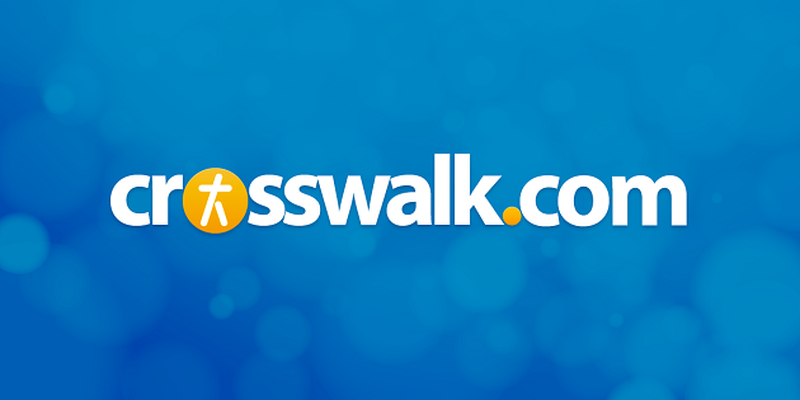 As a salesman sent to the desert Kingdom of Saudi Arabia, Tom Hanks delivers a relatable character and adds a warm glow to a relatively uneventful journey, as this book-to-movie adaptation feels far more like a novel than a cinematic adventure. 3 out of 5.
 
Synopsis
Alan Clay (Hanks), has long been a successful salesman. However, after a nasty divorce and tanked business opportunities, he is struggling both financially and to gain a sense of purpose. A threadbare social connection lands him a job pitching holographic IT systems to the Saudi Arabian King for a massive new development. Jet lagged and given very little help from his hosts, Clay befriends a local driver (Alexander Black) who helps him get his bearings and keeps things lighthearted. When a mysterious cyst appears on Clay's back, he crosses paths with Dr. Zahra Hakem (Sarita Choudhury), a rare female doctor in a country where heavily veiled women seem to generally avoid eye contact. As Clay finds himself investing more in these unexpected friendships, his sales team is left wondering when, or if, the scheduled pitch to the King will take place.
 
What Works?
The screenplay lights our imagination and the cast tugs at our hearts. A Hologram for the King is surprisingly adept at capturing attention and holding interest, not an easy task since there's not much here in the way of plot. Scenes often work even when there isn't much substance to go on, thanks to the story being well-paced and unique, offering glimpses and hints into many topics the original novel by Dave Eggers probably explores more deeply.
 
What Doesn't?
It's not exactly a flaw of the film, but many will notice that... well, not much actually happens. Clay goes hunting but doesn't fire a gun. He attends a wild party, but doesn't make a wild mistake. He walks past an intense and confusing brawl, but never finds out the cause. He finds himself nearly arrested, but walks away unscathed. There are obstacles, but very few confrontations. Characters find themselves faced with poverty, gender restrictions in the Middle East, controversial economic and business practices, religion and faith, violence and war... but no issue is fully fleshed out, no questions are really resolved. Now, this does parallel Alan Clay's own mindset, which is consumed with many worries and questions as he finds himself in a place of absorption, transition, and dysplasia.
There is one big exception, one big risk Clay takes that stands apart in vivid color from the rest of the film. While many will find this a storytelling strength, A Hologram for the King is undoubtedly not a movie for all viewers.
 
Christian Worldview Elements / Spiritual Themes
Islam is a very present scenic element, observed by Clay with quiet respect but not much understanding. Though people are shown praying often and observing halal requirements, we are also shown the more casual side of religious characters who are willing to bend and even break rules when the time comes. Clay's strange cyst acts as a metaphor for his depression and pain. Characters discuss themes such as happiness, divorce, sorrow, direction, and the importance of family relationships, particularly between parents and children. The difference between humans of different cultures and religions is described as being incredibly small, in the grand scope of life.
 
CAUTIONS (may contain spoilers)
MPAA Rating: R for some sexuality/nudity, language and brief drug use 
Language/Profanity: A few instances of strong language, and a few times when characters nearly swear but stop themselves from doing so.
Sexuality/Nudity: In order to appear male to distant neighbors, a woman swims topless in male swim trunks with another man. A woman sheds her dress (she still wears a slip), and propositions a man for sex, but he refuses. A different couple is shown having sex, but the scene is very brief and not graphic. A man is shown showering a few times from the waist up.
Violence/Frightening/Intense: A man stabs a cyst on his own back (we see him preparing the blade, and then see blood afterward on his sheets and in the shower). A few scenes in the hospital include the wound inspection and then a few shots of a surgeon removing the cyst. Characters are shown examining rifles, and then later preparing to shoot wolves in the desert, but the guns are never fired. A man has a violent panic attack in one scene, and fears for his life.
Drugs/Alcohol: Characters are shown drinking beer and hard liquor in several scenes. A man is shown several times to be drunk or hungover. At an intense, nightclub-esque party, a guest is briefly seen taking a line of cocaine.
 
The Bottom Line
RECOMMENDED FOR: Mature moviegoers who want a quiet, thoughtful cinematic night; fans of Tom Hanks; lovers of the original novel curious to see what it looks like on the silver screen.
NOT RECOMMENDED FOR: Those looking for action/adventure, a passionate romance, a robust comedy, or a commentary on culture and religion with deep, clear conviction.
A Hologram for the King, directed by Tom Twyker, opened in theaters April 22, 2016; available for home viewing August 9, 2016. It runs 97 minutes and stars Tom Hanks, Alexander Black, Sarita Choudhury, Sidse Babett Knudsen, and Tracey Fairaway. Watch the trailer for A Hologram for the King here.
 
Debbie Holloway is a storyteller, creator, critic and advocate having adventures in Brooklyn, New York.
Publication date: April 22, 2016