A Mighty Heart Has Very Little
Stephen McGarvey

Executive Editor

Updated

Oct 18, 2007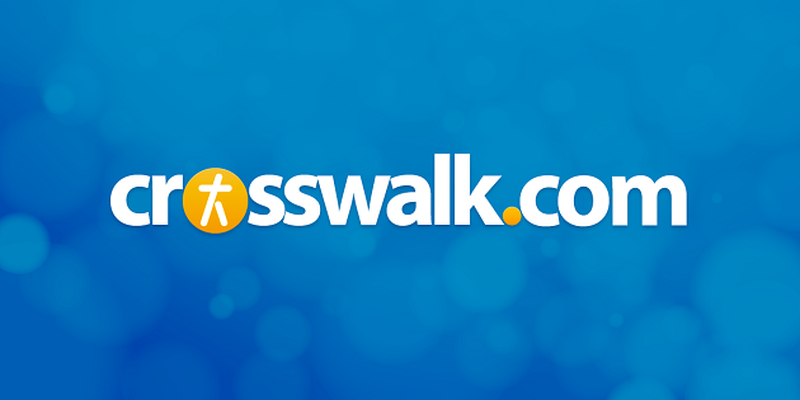 DVD Release Date: October 16, 2007
Theatrical Release Date: June 22, 2007 (limited)
Rating: R (for strong language)
Genre: Drama/Adaptation/Biopic
Run Time: 100 min.
Director: Michael Winterbottom
Actors: Angelina Jolie, Dan Futterman, Irrfan Khan, Denis O'Hare, Archie Panjabi, Will Patton and Gary Wilmes
Many will remember the 2002 kidnapping and vicious murder of journalist Daniel Pearl. Based on the memoir of Pearl's wife Mariane, A Mighty Heart tells the story of the events leading up to Pearl's death. And while the film is presented with such technical precision that viewers would never doubt the events portrayed are quite factual, Heart largely fails to induce the emotions that such a compelling story should.
The Pearls, both journalists (he for The Wall Street Journal, she for National Public Radio), arrive in the Karachi, Pakistan to cover the dangerous world of post-9/11 Islamic fundamentalists. While working on a story about would-be shoe-bomber Richard Reed, Daniel (Dan Futterman) leaves home for an interview and never returns. This launches his wife Mariane (Angelina Jolie), at the time five months pregnant, into the confusing territory of law enforcement investigation in a Third World country.
With the help of Pakistani police, U.S. embassy staff, the FBI, and several journalist colleagues, Mariane attempts to piece together the puzzle of Daniel's disappearance. You feel for her as she's camped out in a friend's house, spending five weeks working with colleague Asra (Archie Panjabi) to sort through every clue under the weight of the incredible bureaucracy that instantly materializes.
Much like last year's United 93, Heart is filmed in a stark documentary fashion with little flair or embellishment. Much of the film is shot like newsreel with handheld cameras. The editing is fast with many quick cuts and almost no music in the background. This stark documentary style goes far in implying that the film is dedicated to complete accuracy. It also, however, ends up draining out the emotional poignancy you should feel watching a film about a woman whose husband has been kidnapped.
The story gets confusing as we watch the police track down lead after lead, arresting suspect after suspect, trying to get to Daniel's captors. As a procedural drama, Heart bogs down in several places as we watch our heroes stumble through the endless maze of the investigation. Quoting name after name that Westerners can't pronounce, from a culture they don't understand, leaves you wishing they had simplified the story a little bit. In its attempt to avoid excessive melodrama, the plot ends up a little dry.
Where the films succeeds is in its performances from both lead and supporting cast. Futterman's subtle Daniel (portrayed mostly in flashbacks) is the consummate everyman. And Jolie is convincing as the poised and thoughtful Mariane, struggling to maintain composure under great pressure. The scene where Mariane learns of Daniel's fate is both the most disturbing and most riveting scene of grief that I've seen in a film for many months. Unfortunately, the tediousness of the rest of Heart undermines this performance.
Director Michael Winterbottom is certainly to be applauded for not using this film as an occasion to criticize American foreign policy or the Bush Administration. As a quasi-documentary retelling of the facts behind the kidnapping and gruesome murder of Daniel Pearl, A Mighty Heart is certainly fascinating and informative. But this "just the facts ma'am" approach doesn't really integrate some excellent performances.
A film that sadly feels a bit flat, Heart lacks the passion and sentiment that it could have evoked dealing with one of the most stressful situations a human being could ever have to face.
AUDIENCE: Older teens and up

CAUTIONS:
Drugs/Alcohol: Some drinking in a hotel bar and around the dinner table. Characters smoke in several scenes.
Language/Profanity: A moderate amount of profanity and obscenity uttered under great stress.
Sex/Nudity: Daniel and Mariane are shown in bed a few times, Mariane shown in the bath tube, but nothing graphic in these scenes. Brief childbirth scene.
Violence: Police get in a gun battle when trying to arrest suspects. One suspect has obviously been tortured but nothing graphic is shown. Dead body is shown in the morgue. The way Daniel Pearl is murdered is discussed in detail but not shown.
Worldview: The film bluntly deals with some difficult issues: torture, kidnapping, murder, grief over the loss of a loved one, the worldview of Islamic terrorists, anti-Semitism. These topics are, by nature, emotionally charged.