A Monster Calls Could Use Some Light and a Lighter Touch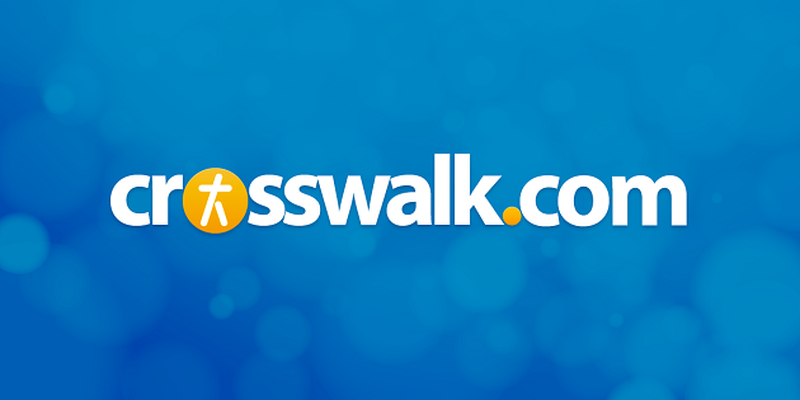 A grim (not Grimm) tale about a boy who has to learn to face the truth. The beautiful artwork comes alive and there's a solid moral, but that can't make up for the bleak story and over-the-top emotional manipulation. The novel this film is based on is probably fabulous. Read that instead. 2 out of 5.
 
Synopsis
Stories are wild creatures. When you let them loose, who knows what havoc they may wreak? Young Connor's mom is growing sicker by the day, he's plagued by bullies at school, and everyone he meets—minus the bullies—feels sorry for him. Then he starts having recurring nightmares about a walking, talking tree that insists on telling him stories. Stories with obvious parallels to Connor's life, of course, that will cause some much-needed shake-ups for the young man.
 
What Works?
Liam Neeson as the voice of the Monster. A man who has experienced loss in real life, Neeson brings a well of emotional depth to the stern but well-meaning tree creature that haunts Connor's dreams. His stories are illustrated with watercolor drawings that sweep across the screen in a rather gorgeous way, like a book magically transformed into film. Lewis MacDougall is quite watchable as Connor; he can be a loser and a brat, but he's also a nice-enough kid caught in a terrible situation. The Monster's insistence that Connor "tell the truth" and face his fears is a valuable lesson for viewers of all ages.
 
What Doesn't?
The opening of the movie is so dreary for so long that watching it feels like a punishment. Even the briefest moment of lightness would have been a relief, but that would have interfered with the heavy-handed message. There's nothing subtle about this movie: it's 108 minutes of emotional manipulation. Oh, you may blink away a tear at the end, but the set-up is so obviously calculated to induce a cry-fest that irritation is likely to war with softer emotions. It might have been better if someone other than the book's author had adapted the story for the big screen; maybe he was too close to the story (or too inexperienced a screenwriter) to make the best choices. I haven't read the novel, but watching the movie made me think this story would be better read than seen. The women in the story were disappointing, too. As Connor's Gran, Sigourney Weaver is so focused on keeping a stiff upper lip that she's practically a cardboard cutout. Connor's mum, Rogue One's Felicity Jones, fades away in beautiful Hollywood fashion, but it seems a waste of her talents.
 
Christian Worldview Elements / Spiritual Themes
One of the Tree's stories is about a pastor who preached against a man who used "the old ways" until the reverend's daughters became deathly ill. Begging his old enemy for help, the pastor gives up everything he believes in and becomes "a man of faith without faith." Let's just say that story does not end well.
 
CAUTIONS (may contain spoilers)
MPAA Rating: PG-13 for thematic content and some scary images 
Language/Profanity: A quick 'da**it' but nothing else noted.
Sexuality/Nudity: Several characters shown in pajamas; nothing sexual.
Violence/Frightening/Intense: A gang of boys attack Connor, beating and kicking him and (ick!) yanking his tongue. The Tree's appearance could be frightening; he seems threatening and tends to leave destruction in his wake. Connor violently destroys a few things on his own. The storyline of a parent's impending death could be too intense for some viewers. A recurring story involves a sinkhole that destroys a church and threatens to swallow people. The Tree's stories include murder, betrayal, death, and other similarly cheery topics. The whole thing is fairly intense and likely to cause issues for some young viewers.
Drugs/Alcohol: Just medications used to treat Connor's mom's disease, which are discussed at some length. Connor's dad may have had an alcoholic beverage at some point, but it's so subtle as to be unmemorable.
 
The Bottom Line
RECOMMENDED FOR: Fans of the novel on which the movie is based or artistic types who want to see the animated Tree and story illustrations. Those with loved ones fighting life-threatening illnesses may relate to Connor but it's hard to know if watching his experience would be helpful or devastating.
NOT RECOMMENDED FOR: Anyone looking for a fun, uplifting way to spend an evening. A Monster Calls feels too relentlessly harsh and depressing for children and I just don't see the appeal for adults, either.
A Monster Calls, directed by J.A. Bayona, opens in theaters January 6, 2017; available for home viewing March 28, 2017. It runs 108 minutes and stars Sigourney Weaver, Felicity Jones, Toby Kebbell, Lewis MacDougall and Liam Neeson. Watch the trailer for A Monster Calls here.
 
Susan Ellingburg spends most days helping to create amazing live events and most nights at the movies, at rehearsals, or performing with vocal ensembles in the Dallas area. This leaves very little time for cleaning house. A natural-born Texan, Susan loves all things British, Sunday afternoon naps, cozy mysteries, traveling with friends, and cooking like a Food Network star (minus the camera crew).
Publication date: January 4, 2017