Christian Film Formula Pays Off in A Question of Faith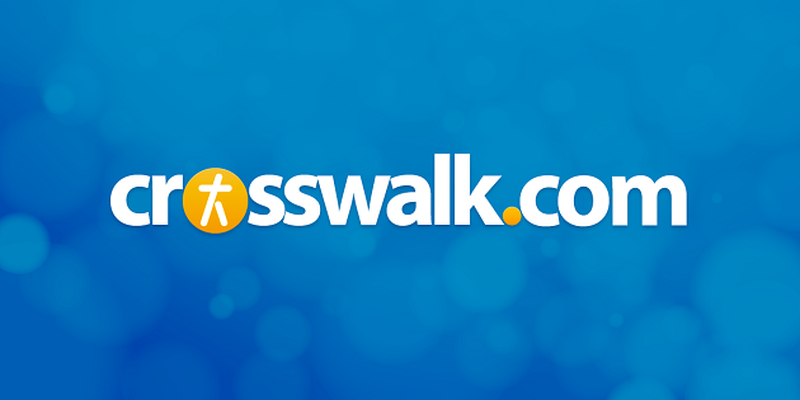 Viewers who responded to God's Not Dead and Do You Believe? get another providential plot in A Question of Faith, which works despite somewhat awkwardly incorporating texting-and-driving and organ donation into its story of sanctification and salvation. 3 out of 5.
 
Synopsis
Christian films have landed on a formula that works: introduce several characters in different life situations, then draw those seemingly disparate storylines together in a conclusion that delivers a spiritual payoff. Pastor David Newman (Richard T. Jones) has big plans to expand his church—if he could just find a contractor suitable for the job. When his son (Caleb T. Thomas) is struck by a teen driver (Karen Valero) who's texting while driving, Newman and his wife (Kim Fields) are faced with a wrenching life-or-death decision. Meanwhile, a contractor (C. Thomas Howell) whose business is struggling hopes his daughter (Amber Thompson) will land a singing deal and help him pay off debts, but then a health problem jeopardizes her singing career—and her life. As the characters pray for help and guidance to deal with their desperate situations, they will be brought together in ways none of them could have suspected.
 
What Works?
Showing Christian characters—including a pastor—struggle with God's plan, even in the most trying situations, gives the film a refreshingly real quality, even though the story turns extremely somber at times. Although a sense of uplift eventually comes, getting there will be difficult for some viewers.
 
What Doesn't?
The story, with its potentially fatal injury to a child, gives viewers an emotional workout, but making a texting-and-driving-is-bad subplot essential to the story is a little awkward. By the time organ donation becomes a plot point, the tying together of the various storylines begins to feel telegraphed. It's all a bit much, pushing past the limits of what we want and expect from films like these. We feel like we've been given a lecture and a homework assignment, even though we still walk out of the theater feeling uplifted.
 
Christian Worldview Elements / Spiritual Themes
The film is aimed at Christians and is explicitly spiritual in its content, starting with the character of a pastor who wants to expand his church facility and a man who believes he'll meet his wife one day at the church. Married couples pray together and see their prayers answered. A man encourages people to pray, quoting James 5:15. A mother wonders if her son's recovery from injury is not God's plan, and tells her husband, "We know we can't question His work." A character says of a child, "Let his life have a purpose—even in death," and the child's father tells God, "It's so hard to forgive You for taking him away." Later, the child's mother says, "We have to let him go so that God can do His work."
In connection with the idea of organ donation, a character says that the Lord places importance on the preservation of life. Later, a man says, "The Lord is compassionate and gracious. Whether we live or die, we are the Lord's." In a separate storyline, a mother prays for her troubled daughter, pleading, "Please send your Holy Spirit to guide her!"
The Lord's Prayer is sung at a funeral, where a sermon is preached and forgiveness proclaimed. Proverbs 3:5-6 is quoted, and a powerful call to heed Scripture is proclaimed. A pastor leads a woman in the sinner's prayer.   
John says his business is flourishing because he asks God's blessing every day, and he gives thanks after God frees him from racist attitudes.
 
CAUTIONS (may contain spoilers)
MPAA Rating: PG for thematic elements
Language/Profanity: None. John is frequently angry, and clearly looks down on African-Americans, but we don't hear any racial slurs.
Sexuality/Nudity: None.
Violence/Frightening/Intense: A teen driver runs into a young boy while texting and driving, and is charged with manslaughter. We don't see the impact, but it's clearly implied through the editing and made obvious when the boy is taken to the hospital; images of a woman passing out may trouble sensitive viewers.
Drugs/Alcohol: None.
 
The Bottom Line
RECOMMENDED FOR: Christian-film fans will be satisfied with this uplifting, well-performed story, even as it pushes into social issues that, while well intended, come across as forced.
NOT RECOMMENDED FOR: Anyone who scoffs at the idea of providential oversight and the sometimes inscrutable plans of a Creator.
A Question of Faith, directed by Kevan Otto, opened in theaters September 29, 2017; available for home viewing January 2, 2018. It runs 104 minutes and stars Richard T. Jones, Kim Fields, C. Thomas Howell, T.C. Stallings, Jaci Velasquez, Karen Valero and Caleb T. Thomas. Watch the trailer for A Question of Faith here.
 
Christian Hamaker brings a background in both Religion (M.A., Reformed Theological Seminary) and Film/Popular Culture (B.A., Virginia Tech) to his reviews. He still has a collection of more than 100 laserdiscs, and for DVDs patronizes the local library. Streaming? What is this "streaming" of which you speak? He'll figure it out someday. Until then, his preferred viewing venue is a movie theater. Christian is happily married to Sarah, a parent coach and author of Hired@Home and Ending Sibling Rivalry.
Publication date: September 28, 2017
Image courtesy: ©PureFlix