Thanks to Redford, Nolte, Woods is a Walk Unspoiled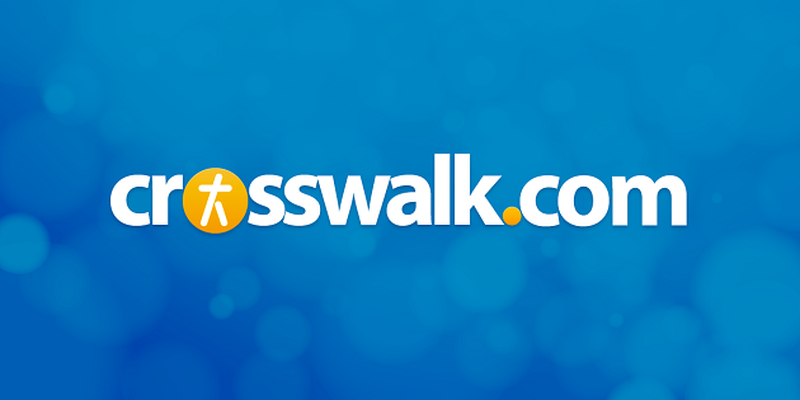 DVD Release Date: December 29, 2015
Theatrical Release Date: September 2, 2015
Rating: R (for language and some sexual references)
Genre: Drama/Travel/Comedy
Run Time: 104 min.
Director: Ken Kwapis
Cast: Robert Redford, Nick Nolte, Emma Thompson, Mary Steenburgen, Nick Offerman, Kristen Schaal, R. Keith Harris, Randall Newsome
While it's difficult to argue with a movie that celebrates friendship and living life to the fullest, I was really, really hoping A Walk in the Woods wouldn't be this decade's The Bucket List. After all, as likeable as Jack Nicholson and Morgan Freeman were as friends who decided advancing age wasn't going to stop them from having adventures, the schmaltz factor was way, way off the charts. It was basically the cinematic equivalent of chewing a mouthful of jellybeans.
A Walk in the Woods covers similar thematic terrain, but the writers who adapted bestselling author Bill Bryson's book by the same name tackled the story's existential matters with a more deft hand. And in terms of pure enjoyment, Woods isn't a good walk spoiled either. Between the witty dialogue and hilarious comic set-ups, the writers and the very funny duo of Robert Redford (All is Lost) and Nick Nolte (Warrior) consistently deliver the belly laughs.
Despite an enviable career as a successful travel writer and all the perks that life affords—a gorgeous home in New Hampshire, twin Volvos, a lifetime of bragging rights and a wide-open schedule—retirement isn't exactly agreeing with Bryson (Redford). If anything, it feels like a seemingly never-ending string of funerals, reflecting on past glory and bad news (primarily life-threatening disease diagnoses for so many of his peers). What Bryson feels he's missing in his life is adventure, so despite the many warnings from his understandably worried wife (Emma Thompson, Saving Mr. Banks), Bryson decides he must hike all 2,200 miles of the Appalachian Trail from Georgia to Maine.
One thing Bryson and his wife happen to agree on is that Bill shouldn't travel alone. But after calling every one of his buddies and hearing "no" again and again, his prospects are looking grim. In a twist of pure serendipity (or not, considering who it involves), his old pal Stephen Katz (Nolte) eventually volunteers to accompany him. Katz heard about what Bryson was planning from a mutual friend (for the record, Bryson and Katz call each other by their last name for the duration). Despite being the last person that should attempt something so strenuous, Katz's inclusion does make for a far more interesting trip.
All it takes is looking at Katz, all greasy hair, rumpled clothing, and hobbling legs, to realize that his life hasn't exactly gone according to plan. His voice suggests that he's smoked about a million cigarettes, he's currently on the run from the law, and his face is red from years of abusing alcohol. In short, he's the polar opposite of his successful friend, but that doesn't prevent Katz from wanting to reconnect. They're both from Iowa, so they've got something in common, right?
The hike itself causes problems for the duo right from the start, but that doesn't discourage Bryson and Katz from forging ahead. And when they aren't trying to scare the bears away or escape from a young, know-it-all hiker (Kristen Schaal, Butter) who insists on singing Daft Punk's "Get Lucky" well past the guys' bedtime, they have an opportunity to discuss deeper issues: whether or not "Someone's out there"... their lives' biggest joys and failures... the beauty of nature and how small and insignificant they often feel.
The script may only scratch the surface on these more significant matters, but it's also not saccharine to the point of being cloying. It's fun anyway to see and hear these characters' respective perspectives—a byproduct of thoughtful development. And that, combined with jaw-dropping scenery and a story that doesn't always go where we expect, makes for a pretty enjoyable stroll.
CAUTIONS (may contain spoilers):
Drugs/Alcohol: Discussion of Katz's alcoholism and what it took for him to sober up. Katz pours a bottle of whiskey on the ground to illustrate his point.
Language/Profanity: A handful of f-bombs and other expletives including sh--, da--, he--, as-hole and bast---. God's name is misused on several occasions.
Sex/Nudity: Katz's backside is briefly shown in a non-sexual context. Bryson and Katz discuss previous sexual conquests on occasion, and Katz can hardly believe that Bryson has been faithful to his wife during their entire marriage. Several crude references to various aspects of the female anatomy. The men are called pus---- a couple of times. Katz unknowingly messes around with a married woman who comes on to him. Jeannie (Mary Steenburgen, Last Vegas) flirts with Bryson, but he doesn't respond to her advances.
Violence/Thematic Elements: Any violence is only of a comedic variety, but the guys do find themselves in perilous situations, not a surprise considering what they're trying to accomplish. Thematically, death and existential ennui balance out some of the film's comedic aspects.
Publication date: September 1, 2015