Action and Heartbreak the Focal Point of New Moon
Christa Banister

Crosswalk.com Contributing Writer

Updated

Apr 18, 2013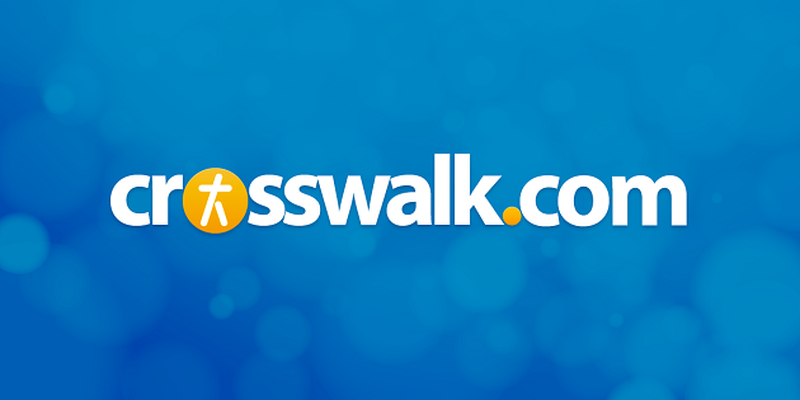 DVD Release Date: March 20, 2010
Theatrical Release Date: November 20, 2009
Rating: PG-13 (for some violence and action)
Genre: Drama, Fantasy, Romance, Adaptation
Run Time: 130 min.
Director: Chris Weitz
Actors: Kristen Stewart, Robert Pattinson, Taylor Lautner, Billy Burke, Anna Kendrick, Ashley Greene, Michael Welch, Justin Chon, Christian Serratos, Jackson Rathbone, Cam Gigandet, Michael Sheen, Rachelle Lefevre, Nikki Reed, Peter Facinelli
With a strikingly different tone than its swoony, spooky counterpart Twilight, New Moon actually answers the age-old question that most romantic comedy scripts never have the opportunity to: What happens after the girl actually lands the man—or in this case, vampire—of her dreams?
Turns out, for Bella Swan (Kristen Stewart), it's not exactly the happily-ever-after ending that she was probably hoping for. On the eve of turning 18, she's smack dab in the middle of a quarter-life crisis that's unfortunately arrived seven years too early. See, this is the first time she's going to be older than her forever young beau, Edward Cullen (Robert Pattinson). And considering how sparkly and beautiful he is in the sunlight, not to mention easy on the eyes when it's dark, she isn't sure he's still going to love her when she's old and wrinkly.
Of course, Edward hasn't provided any indication that his love would ever waver, but Bella is still freaking out (in that sulky, moody way that she always does, mind you). In fact, instead of actually enjoying how everyone is doting on her, she'd prefer not celebrating her birthday at all. And given what happens next, well, that could've been a far better option.
When opening a present from Edward's family, the girl known for being accident-prone gets a seemingly innocuous paper cut, which sends Jasper's (Jackson Rathbone) thirst for human blood (he was the newest "vegetarian" the last time around, remember?) into overdrive. Just as Jasper is about to attack her, Edward intervenes and has a pretty important epiphany in the process: As much as he loves her, Bella simply doesn't belong in a vampire's world. Plus, the suspicions around Forks, the small Washington town where the story takes place, about Edward's father Dr. Cullen (Peter Facinelli) never really aging is yet another compelling reason for the family to consider skipping town.
So in the interest of protecting Bella, Edward does the hardest thing imaginable: He not only breaks up with her, but warns her that this is the last time she'll ever see him. As expected, this doesn't exactly sit well with Bella, who heartbreakingly pleads and pleads for Edward to change his mind. But with stony resolve, Edward sticks with his plan and flees before Bella has a chance to catch up.
Now no matter how invested you are in the Bella/Edward romance, (and trust me, I'm still not exactly sure what's so appealing about mopey, passive ol' Bella), the next few scenes do a fantastic job of capturing Bella's deteriorating emotional state after the breakup. With some great camerawork that vividly shows the slow inevitable passing of time, not to mention some decent acting from Stewart who always seems right in her element when she's sulking, there's no doubting that lost love really, truly hurts—especially when you're 18, and this is your first big love.
Before the flick becomes too much of a downer, however, it's helpful that Bella has Jacob (Taylor Lautner) to help cheer her up. Not exactly a slacker in the looks department now that he's obviously put in some serious time at the gym (something that Bella points out several times), he is really the perfect new pal, considering his sense of adventure and obvious dislike for the "pale faces," especially Edward in particular. And after a slew of sad scenes, the playful banter between Bella and Jacob is a welcome relief.
Now with the classic love triangle in place where Twi-hards have been forced to choose between "Team Edward" or "Team Jacob," the rest of New Moon is far more action-oriented. Thankfully, that's where director Chris Weitz's more poppy touches really help move the story along. Unlike Twilight director Catherine Hardwicke who was terrific at creating a dreamy aesthetic and building up all the simmering romantic tension between the characters, Weitz uses music and decently choreographed action sequences (the wolves still need a bit of work to look entirely convincing, though) to illustrate the battle between the werewolves and the vampires and later, the Volturi (a dangerous coven of vampires in Italy) and Edward in what's ultimately a dazzling set piece.
Surprisingly, with the exception of one particular fight scene that was created specifically for the movie, the story remains remarkably faithful to Stephenie Meyer's book, an anomaly in most book to big-screen transitions, something that will undoubtedly please the majority of fans. Although considering how downright giddy the girls were at my particular screening, I'm guessing that simply seeing heartthrobs Robert Pattinson and Taylor Lautner back on the big screen was satisfying enough.
Still, even with all the right elements working well together, there's still something not entirely satisfying about New Moon, and ultimately, the flaw definitely lies in the source material. No matter how much someone suspends his/her disbelief, as one has to do when watching a movie about a vampire romancing a human, it's still impossible to overlook the fact that we still don't know what exactly Bella loves so much about Edward (other than his stunning looks) that she'd make that kind of sacrifice (and vice versa, considering the whole vampire/human tension for him) because it never was fully explored.
Sure, a superficial kind of love is enough to sustain most romantic comedies because it's all about the girl getting the guy or the guy getting the girl. But if the story is going to continue beyond the chase, there simply has to be something more substantial at stake to make it even remotely worthwhile. And unfortunately, that pursuit of true love, built on real, lasting qualities just isn't there in New Moon, despite the story's many engaging qualities on the surface.
CAUTIONS:
Drugs/Alcohol: Bella's dad is shown drinking beer.
Smoking: None.
Language/Profanity: The words "hel-" and "dam-" are used from time to time.
Sex/Nudity: There are no sex scenes, just a few kisses exchanged between Bella and Edward. Other than Jacob and Edward's occasional shirtlessness, there's also no nudity.
Violence: Upping the ante from the first Twilight installment in the violence department, there's a decapitation of a vampire. Edward is later thrown around and abused by the Volturi. A group of Italian tourists (including children) are sacrificed by the Volturi (thankfully, the action, save for the sounds of screaming, takes place offscreen). There are some scary moments once the werewolves emerge—and as they fight with the vampires. Edward and Bella's love story almost takes a Romeo and Juliet-esque turn when Edward fears that Bella is dead.
Rebellion: When Edward breaks up with Bella, Bella is so heartbroken that she starts acting out. First she's trying her hand at motorcycling, then cliff-diving. At one point, she goes on a motorcycle ride with a smarmy-looking stranger, hoping that Edward will appear to her.
Christa Banister is a full-time freelancer writer, specializing in music, movies and books-related reviews and interviews and is the author of two novels, Around the World in 80 Dates and Blessed Are the Meddlers. Based in St. Paul, Minn., she also weighs in on various aspects of pop culture on her personal blog.
For more information, including her upcoming book signings and sample chapters of her novels, check out her Website.