Action-Packed "Monsters Vs. Aliens" Offers Plenty of Laughs
Christa Banister

Crosswalk.com Contributing Writer

2009

27 Mar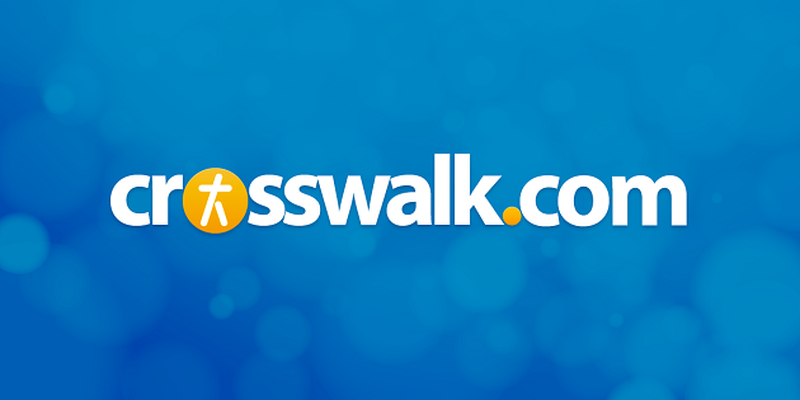 Release Date: March 27, 2009
Rating: PG (for sci-fi action, some crude humor and mild language)
Genre: Sci-Fi, Adventure
Run Time: 94 min.
Directors: Rob Letterman, Conrad Vernon
Voices by: Reese Witherspoon, Seth Rogen, Rainn Wilson, Kiefer Sutherland, Hugh Laurie, Will Arnett, Stephen Colbert, Paul Rudd, Amy Poehler, Renée Zellweger, John Krasinski
In a set-up that someone wouldn't exactly expect from a movie titled Monsters Vs. Aliens, a blushing bride-to-be named Susan Murphy (Reese Witherspoon) doesn't exactly end up with the storybook wedding day she was dreaming of.
See, not long after her self-absorbed hubby to be, Derek Dietl (Paul Rudd) informs her they'll be going to nearby Fresno rather than Paris for their honeymoon—the former weatherman is making another lateral move toward a network anchor job, after all—Susan is trying to be a good sport when a huge meteorite comes out of nowhere and knocks her to the ground.
Trying to recover as gracefully as she can, Susan has a few stains on her dress, but even that can't put a damper on future marital bliss, right? Well, until the unthinkable happens.
She's glowing, but not in the usual way that brides do. And seconds later, she's grown to more than 49 feet tall and is busting through the church's roof, effectively frightening her groom and ending her wedding in one fell swoop. Before she's had a chance to process what's happening to her, however, she's been transported somewhere so classified that government officials won't even say the place's name out loud.
After waking up in a jail cell, Susan, now referred to as Ginormica, has found out she's been recruited for a secret mission to obliterate the aliens that have infiltrated Earth and have plans of doing great harm. And she's got quite a cast of characters joining her for the ride—a mad scientist with a PhD who just happens to be a cockroach (Hugh Laurie), a headstrong half-fish, half-ape hybrid affectionately known as the Missing Link (Will Arnett), a 350-foot grab insectosaurus (he doesn't talk) and a lovable, indestructible blue blob called B.O.B. (a scene-stealing Seth Rogen).
A little wary of her new partners (they definitely have that "ewww gross" quality), not to mention her new life, Susan will do just about anything to return to normal size—and a normal existence, so she reluctantly befriends these strange creatures and discovers a strength she didn't know she had. Not only does she save hundreds of people from death on a rapidly crumbling Golden Gate Bridge, but she ultimately saves herself from a disappointing marriage when she realizes how selfish her ex fiancé is when he refuses to stand by her. It's all because of how he'll be perceived at work, naturally.
Now that she isn't fixated on getting back together with Derek, Ginormica embraces her new identity wholeheartedly and eventually loves saving fellow humans in distress.
But all is not rosy for long. Of course, a sci-fi story wouldn't be complete without the requisite evil arch nemesis, which Rainn Wilson, best known as the beet-loving oddball Dwight Schrute on TV's The Office, seems to have way too much fun with. As Gallaxhar, he hopes to capture Susan because she's got something he needs to carry out his endgame.
While most of the story is decidedly unfussy, save for a little non-preachy takeaway about the power of friendship and loving people for the long haul, flaws and all, humor, not to mention a slew of well-crafted action scenes ultimately make Monsters Vs. Aliens an exciting ride from beginning to end—especially in 3-D.
In some rather inspired casting, Stephen Colbert is an absolute hoot as President Hathaway, while the aforementioned Rogen takes a fantastic turn into family-friendly humor. Really, it doesn't get much funnier when he's the blob unsuccessfully flirting with a jello salad he's "pretty sure has given him a fake phone number." It may not pack the emotional punch of something like Wall-E or Ratatouille but Monsters Vs. Aliens manages to tickle the funny bone, which makes for a pretty great day at the movies.
CAUTIONS:
Drugs/Alcohol: Dr. Cockroach uses alcohol to create an explosive cocktail.
Language/Profanity: A couple of instances where the Lord's name is taken in vain, plus a couple of instances of potty humor.
Sex/Nudity: When Susan becomes Ginormica, her wedding dress shrinks down to the size of a mini skirt, revealing her garter. There's also a little suggestive humor, especially when B.O.B. thinks he's in love with Susan/Ginormica's fiancé Derek.
Violence: This is where the bulk of the PG-rating comes from. The scariest scene is when a robot starts tearing San Francisco's Golden Gate Bridge apart, while loads of pedestrians and occupied cars are on it. Thankfully, Ginormica and her friends come to the rescue before casualties result. Other scenes involve explosive missiles, gunfire, laser zapping and the call for mass killings once Gallaxhar has Ginormica in his clutches.
Christa Banister is a full-time freelancer writer, specializing in music, movies and books-related reviews and interviews and is the author of two novels, Around the World in 80 Dates and Blessed Are the Meddlers. Based in St. Paul, Minn., she also weighs in on various aspects of pop culture on her personal blog.
For more information, including her upcoming book signings and sample chapters of her novels, check out her Website.