Add Arthur to the List of Needless Remakes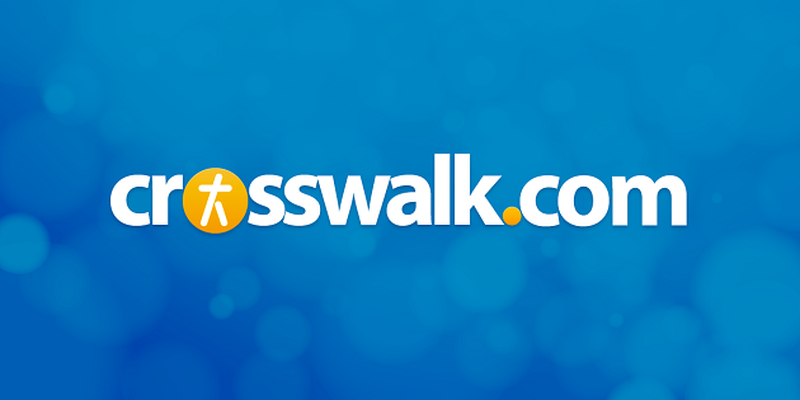 Release Date: April 8, 2011
Rating: PG-13 (for alcohol use throughout, sexual content, language and some drug references)
Genre: Comedy, Romance, Remake
Run Time: 110 min.
Director: Jason Winer
Actors: Russell Brand, Helen Mirren, Greta Gerwig, Jennifer Garner, Luis Guzman, Nick Nolte, Evander Holyfield
While certainly not a classic film by any stretch of the imagination, the original Arthur had just enough charm and humor, not to mention a standout performance from an unlikely leading man, Dudley Moore, to win over the masses (and quite a few critics) back in 1981.
So naturally, in the absence of anything, well, original, Hollywood decided to remake it 30 years later—and with no new angle or inspired casting to boot. Yes, this time around the titular role of the rich playboy with the perpetual Peter Pan syndrome is played by none other than Russell Brand (Hop, Despicable Me), the wacky British comedian who's really more of an acquired taste than the lovable everyman that Moore was.

And sadly, Brand's attempts at charm and cracking jokes are pretty hit and miss in the latest installment—well unless you've got a soft spot for that cloying Cockney accent and cheap man/boy antics, that is. In fact, you quickly get the impression that all his mugging for the camera really isn't even acting at all. Instead, Brand just seems to be playing the pre-marriage, pre-sober version of himself rather than an actual living, breathing person.

Whether he's bunking up with several girls at once, showing up at his mom's office in a skin-tight Batman costume or toting around his seemingly ever-present flask, Brand looks quite comfortable in his total disengagement from reality. See, for whatever reason, the screenwriter forget to give the thirtysomething any admirable or relatable qualities, which doesn't exactly do much for the whole endearing-him-to-the-audience cause when completely out of nowhere in a zippy little plot twist, he decides that money isn't everything and he wants to date a nice girl rather than a local call girl.

In the meantime, however, Arthur is living out his version of the good life—no job, no responsibilities, no problem. With endless amounts of cash at his disposal, his life consists of the constant pursuit of pleasure, whether it's beautiful women, a refill of Maker's Mark or a nice Batmobile to go with his Batsuit. But when his mother eventually grows tired of Arthur's bad behavior embarrassing her—and her company's image—she issues him an ultimatum: Man up by marrying Susan (Jennifer Garner, playing against her normal goody-goody type) or kiss his $750 million inheritance goodbye.

Trouble is, Arthur isn't remotely attracted to Susan. For all of his cavalier ways about women, somehow he's got it in his head that he should only marry for love. And he's recently met just the girl, a quirky NYC tour guide named Naomi (Greta Gerwig, No Strings Attached) who's always getting busted for not having her official tour guide license. Deciding she's the one he's always been looking for (never mind that they only just met, and that he's about as appealing as a case of the flu), he woos her with over-the-top gestures that only money like his could buy.
But since she's (gasp!) poor and not what they had in mind for Arthur, his mom, Susan and even his beloved nanny (Helen Mirren, who's way too good for this drivel) are doing all they can to keep them apart. Even Susan's best efforts at seducing Arthur are completely rebuffed, which means he really must love Naomi, right? As expected, the storyline only grows more illogical before completely descending into extremely cheesy, very predictable territory that anyone, even a movie novice, could see coming from a mile away.

The biggest problem with Arthur isn't even the acting, lackluster script or the total waste of decent talent like Mirren, Garner and Gerwig, though. It's that it never needed remaking in the first place. If anything, the story of an immature rich guy who drinks too much, sleeps around and lacks any ambition isn't all that shocking anymore. Appalling? Yes. Shocking? No. After all, a quick glance at the magazines lining your local supermarket's checkout counter is chock full of these tales of excess each and every week, which basically saves anyone even remotely tempted to see Arthur a few dollars and a couple of precious hours—two particularly valuable commodities when a movie's this lame.

CAUTIONS:
Drugs/Alcohol: Arthur admittedly has a drinking problem and is rarely seen without his flask. Drug use and crack houses are referenced but nothing more.
Language/Profanity: Sh--, go-dam-, as-, he--, da--, bit--, basically everything but the "f" word, plus several crude references to male anatomy.
Sex/Nudity: Arthur is also known for his sexual escapades, sometimes even entertaining two girls at a time. No nudity is shown, just Arthur in skimpy underwear in a couple of scenes. In one lengthy scene, Susan attempts to seduce Arthur but ends up getting stuck to his bed that's made of magnets instead.
Violence: Only of a comedic variety.
Christa Banister is a full-time freelancer writer, specializing in music, movies and books-related reviews and interviews and is the author of two novels, Around the World in 80 Dates and Blessed Are the Meddlers. Based in Dallas, Texas, she also weighs in on various aspects of pop culture on her personal blog.
For more information, including her upcoming book signings and sample chapters of her novels, check out her Website.