Fascinating Admission Makes the Grade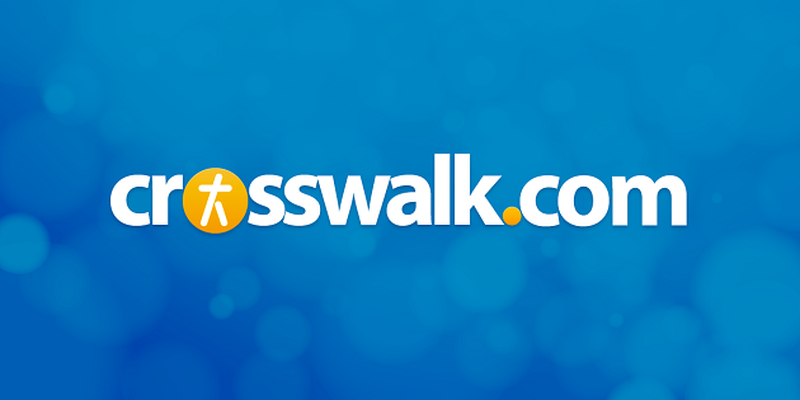 DVD Release Date: July 9, 2013
Theatrical Release Date: March 22, 2013
Rating: PG-13 (language and some sexual material)
Genre: Comedy/Drama
Run Time:117 min.
Director: Paul Weitz
Cast: Tina Fey, Paul Rudd, Lily Tomlin, Gloria Reuben, Wallace Shawn, Nat Wolff
While most of the marketing for Admission suggests that it's a cute, charming romantic comedy with two very likeable leads in Tina Fey (Date Night) and Paul Rudd (This is 40), that's really only half of the story.
Much like 2002's About a Boy where Hugh Grant's character learns that life is far better when it's not all about you, there's a deeper story accompanying all the flirty banter in Admission. In fact, there's quite a bit of continuity between those two films, not surprising since they were both directed by Paul Weitz.
Adapted from the popular novel written by Jean Hanff Korelitz, Admission is also a sharp critique about what it takes to get in to an Ivy League school like Princeton. Incidentally, that's where Portia (Fey), a former Princetonian herself, works as an admissions counselor. Striving to find the stroke of genius in thousands and thousands of applicants with virtually the same G.P.A. and near-perfect SAT scores, she's extra motivated to do well because her boss (Wallace Shawn, A Late Quartet) is retiring.
Since Princeton has recently dropped from #1 to #2 in the annual ranking of top colleges, the boss doesn't want that statistic as part of his legacy, naturally, so Portia and her office arch-rival Corinne (a perfectly cast Gloria Reuben, Lincoln) are in particularly hot pursuit of Princeton's best possible freshman class. And for the decidedly methodical Portia, finding fresh blood involves stepping out of her comfort zone, which is why she ends up visiting a hippie-dippie new high school in New Hampshire.
It's there where Portia crosses path with John (Rudd), a nomadic world traveler who's an unconventional but devoted teacher—and a single father to boot. The sort of guy who gets twitchy when he's been in one place too long, much to the chagrin of his adopted son who's ready to settle down already, John's kid takes an immediate liking to Portia because she's so "boring."
While it's clear there's a spark between Portia and John, Portia won't take the bait because she's got a longtime live-in boyfriend, Mark (Michael Sheen, The Twilight Saga, Breaking Dawn Pt. 2). Borrowing a page from his pretentious, pseudo-intellectual scene-stealer in Midnight in Paris, Mark fancies himself an academic snob. To wit, he's clearly pleased with himself while reading the prologue to The Canterbury Tales to Portia aloud in bed— in Middle English, no less.
Of course, there's no doubt that Portia should've dumped this guy eons ago, but she's the sort of person who takes comfort in routines because she's too scared to consider the alternative. Truth be told, it's not until Mark unceremoniously dumps her for a Virginia Woolf scholar that Portia starts evaluating what's missing in her life. Is her job really as great as she pretends it is? Is it even honorable to judge high schoolers so harshly? Should she have kept the baby she gave up for adoption all those years ago? Can she and her Mom ever mend their distant relationship?
It's these thoughtful turns of plot that give Admission some actual heft. Lest it not live up to its light-hearted trailer, however, the story is chock full of humor, too. While it's not the broad obvious laughs of something like Bridesmaids or even Fey's starring turn in Baby Mama, the affable chemistry between the naturally funny Fey and Rudd still makes Admission a great date movie.
But for anyone who is up for something deeper than your basic boy-meets-girl, boy-loses-girl, boy-wins-back-girl-again-with-a-killer-pop-song-playing-in-the-background formula, Admission explores quite a bit of fascinating territory.
CAUTIONS:
Violence: Only of a comedic nature.
Language/Profanity: A smattering of the usual profanity throughout including one use of fu—and instances where God's name is misused. Some scatological humor when a cow gives birth.
Sex/Nudity: Portia's mom is very free about her sexuality and makes several references to past lovers, anatomy and bodily functions. Post-sex, her mom talks about how her "body was rocked." Portia and John sleep together twice, although nothing is shown but kissing.
Drugs/Alcohol: Social drinking
Christa Banister is an author and full-time freelancer writer, specializing in music, movies and books-related reviews and interviews and is the author of two novels, Around the World in 80 Dates and Blessed Are the Meddlers. Based in Dallas, Texas, she also weighs in on various aspects of pop culture on her personal blog.
Publication date: March 22, 2013