Adoption-Oriented Hotel for Dogs Worth Checking Into
Christa Banister

Crosswalk.com Contributing Writer

2009

16 Jan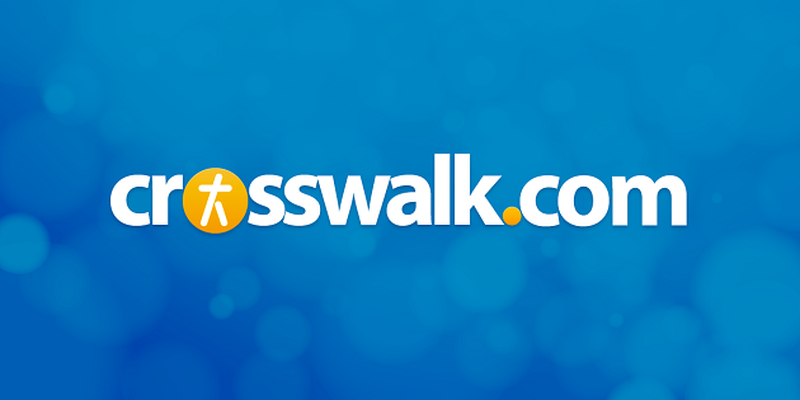 DVD Release Date: January 16, 2009
Theatrical Release Date: April 28, 2009
Rating: PG (for brief mild thematic elements, language and some crude humor )
Genre: Comedy, Family, Adaptation
Run Time: 100 min.
Director: Thor Fruedenthal
Actors: Emma Roberts, Jake T. Austin, Don Cheadle, Lisa Kudrow, Kevin Dillon, Yvette Nicole Brown
Between last year's Bolt, Beverly Hills Chihuahua, Marley & Me and now, Hotel for Dogs, apparently, Hollywood has gone the way of the canine.
Incorporating these cute and cuddly creatures into the mix isn't exactly a bad strategy for family entertainment, of course, because really, who doesn't love a precocious little puppy—or in this case, nine of them? Unfortunately for parents who've finagled a dog-free household, however, Hotel for Dogs may give your kids a few ideas about potentially adding to your brood, given the movie's decidedly pro animal-rescue message. But there are usually far worse issues up for debate after many movies' credits have rolled, right?
Based on a children's book by Lois Duncan, Hotel for Dogs features two whip-smart siblings, 16-year-old Andi (Nancy Drew lead Emma Roberts) and her tech-savvy kid brother Bruce (TV actor Jake T. Austin) who've suffered some serious family runaround as orphans.
In fact, the latest pair of foster parents they've been assigned to, played to the height of comic exaggeration by an amusing yet highly one-dimensional Lisa Kudrow and Kevin Dillon, are so clueless and dim-witted that it's difficult to believe they would be entrusted with a hamster—let alone two adults-in-training. But like most kiddie lit, the young protagonists are meant to be the story's heroes, and it's not difficult for Andi and Bruce to shine when stacked up against such obnoxiously self-centered caretakers.
While Andi and Bruce put up with a lot with such messed-up "parents," they inevitably act out, but thankfully not in the typical, destructive ways. Really, all Andi and Bruce want is a furry little friend to call their own. But as you probably guessed (since suspense isn't really one of the movie's strong suits), this isn't something the foster parents are up for. So being the particularly resourceful types, Andi and Bruce end up finding a Jack Russell terrier they can't live without and start raising him on the sly.
In the midst of parenting themselves, unfortunately, it doesn't take long for Andi and Bruce to encounter more unreliable adults once they spot the local dog catchers picking up one "evil" canine after the next. Determined not to let that be the fate of their beloved terrier or a slew of other adorable neighborhood pooches, they hatch an ingenious plan to rescue the city's puppy population by starting a hotel in an abandoned building. And while Andi is usually the one making all the forward-thinking decisions a la Nancy Drew, it's Bruce who is really the brains of the operation. Whether it's his fetching machine or the gadget that ensures the dogs get their exercise, he shows the power of imagination at work with more inventive little gizmos than James Bond had up his sleeve in Quantum of Solace.
With such a far-fetched story that requires its audience to suspend its disbelief again and again though, the filmmakers smartly inject enough chase scenes and doggie stunts designed to help you forget the lack of a truly coherent plot. And while Hotel for Dogs lags in a couple places, it's still got plenty of room to roam in its 100-minute running time.
In addition saving the dogs, a great supporting turn from Don Cheadle adds a little heft to this mostly lightweight affair as Bernie, the kids' compassionate and wise counselor of sorts. While it's a head-scratcher on why a fantastic actor like Cheadle would sign up for a bit part in something like Hotel for Dogs, his character's presence in these kids' lives adds some needed checks and balances, even if it's a bit later than most parents would hope, given Andi and Bruce's predilection for doing whatever it takes (stealing, conning and challenging authority) to rescue the puppies from potential harm.
Aside from those antics, Hotel for Dogs is a pretty solid choice for family entertainment. While not as funny as Bolt, it's ultimately more substantial than Beverly Hills Chihuahua and doesn't require any Kleenex like Marley & Me, which should make parents happy while their kids get another helping of delightful doggie antics.

CAUTIONS:
Drugs/Alcohol: None.
Language/Profanity: A couple of mild profanities and scatological humor that involves discussion of how to deal with the puppy's poo.
Sex/Nudity: Depiction of teen romance with some kissing and embracing.
Violence: Only of a comedic nature, but chase scenes may be a bit too intense for children under 6.
Worldview: Because Andi and Bruce are orphans and currently in the care of wannabe rock stars who could really care less about what they do as long it doesn't involve owning a dog, there aren't many behavioral checks and balances in their lives. While there's a strong moral view of helping the homeless (whether it's pets or people), there are instances where these kids challenge authority, steal and con people without being rebuked. Thankfully, Bernie does bring some guidance into these kids' lives, but the aforementioned lawbreaking is still worth noting.
Christa Banister is a full-time freelancer writer, specializing in music, movies and books-related reviews and interviews and is the author of two novels, Around the World in 80 Dates and Blessed Are the Meddlers. Based in St. Paul, Minn., she also weighs in on various aspects of pop culture on her personal blog.
For more information, including her upcoming book signings and sample chapters of her novels, check out her Website.